Here's the advice that "American Idol" alum Adam Lambert would give to new judge Katy Perry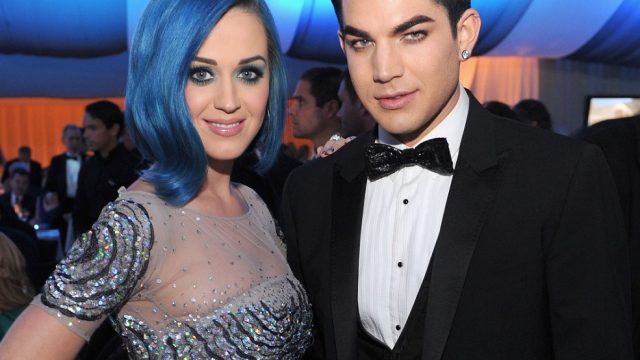 In case you didn't know, American Idol is coming back — in a big way. And what better way to come back than to interview past stars from the hit show? Adam Lambert had some advice for Katy Perry when E! News ran into him, and as someone who truly had his career flourish based on the show (he tours with Queen!), he was the perfect person to ask.
Lambert, who appeared on the eighth season of the show, is still touring today. And while he admitted he wouldn't make a good host of the show, he said he'd love to be an American Idol judge — just like Perry. (And since he has some experience judging the Australian version of The X Factor, we think he'd be great.)
At least he has some key advice for Perry when things start up.
"I think it's really important to keep it about the contestants," Lambert said to Marc Malkin from E! News. "In these shows it can get kind of... you get caught up with the whole 'beef' thing, and I think that the show is really exciting in discovering new talent."
Lambert noted that on The X Factor, his contestant won — and it was a joy to be part of the journey.
 No matter what, Lambert is amped for the relaunch.
"I am excited to see the show. I obviously owe the show a huge debt of gratitude. It's put me where I am today. I think it's exciting," he said.
Who knows? Perhaps he'll make a cameo, and get to give Perry some additional advice in person.