Disney remade "Adventures in Babysitting" and here's the trailer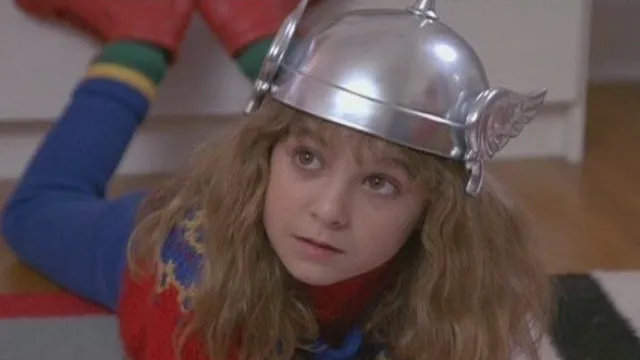 I remember when I first started babysitting. It was somewhere in the early '90s, and parents, for some reason, trusted my 11-year-old self with their children. I was responsible and loved raiding their pantries for snacks, so it all worked out. But I had one fear that stuck with me throughout my babysitting career: What if one of my friends desperately needed my help? I'd have to bring them the kids with me, and then one of the kids would have to give up her Thor helmet just so we could get our car back, which had previously been car-jacked during our misadventure.
Thankfully, that never happened to me. But it did happen in Adventures in Babysitting. And it's about to happen again, because Disney has remade the 1987 movie, and we have the trailer to prove it.
After being in development for the past ten years or so, the remake is finally here. The movie stars Girl Meets World's Sabrina Carpenter and The Descendants' Sofia Carson. The plot is basically the same, just updated with things like cell phones and other 2016 things.
Here's a quick synopsis:
When Lola and Jenny accidentally switch phones, Lola accepts a babysitting job for Jenny. Unfortunately, the four kids they signed up to babysit aren't easy to keep their eyes on. So, naturally, one of the kids goes missing. And from there, things get hairy. According to the trailer, the group comes across "a fire, a minor brush with the law, a major run from some bad guys, a rare sapphire ferret, green hair, a roller derby, fake tattoos, tow trucks, police station, a rap battle." Sounds like a good time.
Here's the trailer:
And here's the original movie trailer, just because:
https://www.youtube.com/watch?v=s_6pNWb-ev0