Adult pizza camps are the newest getaway trend and we're signing up ASAP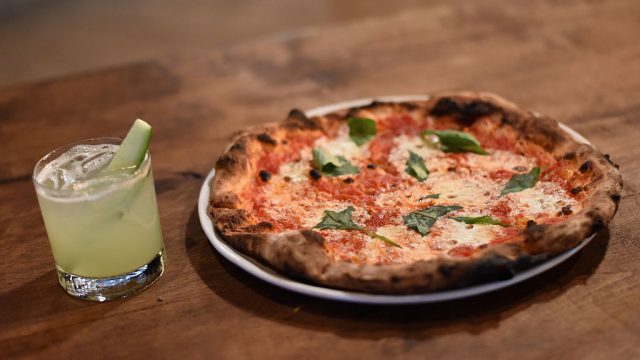 If you're like 97% of the general population, you probably like pizza. It doesn't matter what form it comes in — in a roll (sup Totinos!), on a bagel, in a square — pizza is pretty good no matter which way you slice it.
And if you're like us and always *wanted* to go to a sweet summer camp a la Lindsay Lohan in The Parent Trap (but didn't wanna deal with that whole "finding out you have a long-lost twin who's your worst nightmare at first" thing), then do we have a spectacular treat for you!
Hosted by The Minneapolis Pizza Club and The Grown-Up Club, Pizza Camp, which happened this past weekend, is described as "an overnight camp for pizza-loving adults featuring pizza meals alongside summer camp style programming and entertainment."
Campers took to Instagram to post some of the drool-worthy photos. We're seriously so jealous we weren't there!
Okay, first of all -- we need this t-shirt ASAP. It looks so vantage and outdoorsy!
https://www.instagram.com/p/BKcPH2hAw_A
People seemed ECSTATIC to be in their ~pizza element~
https://www.instagram.com/p/BKd2PWuB62F
HOW AMAZING IS THIS SIGN?!
https://www.instagram.com/p/BKo5g-3As0i
And as you can expect, there's tons of pizza there.
https://www.instagram.com/p/BKo4cMAAhoL
On top of all that, campers enjoyed a full-on pizza dinner, entertainment provided by "the saucy sounds of The Time Life Pizza Collection, a duo with a supreme repertoire of 100-plus pizza cover songs across every genre who are flying in to perform for Pizza Campers," and other activities like archery and canoeing.
Although the pizza-filled event already happened, there's always next year, so you can bet we're signing up ASAP!