This $59.99 Tommy Hilfiger backpack should be your next workwear staple
I first got into the adult backpack trend last year, after realizing that my go-to bag options were either a) a tiny pursue that could barely fit my phone or b) a giant tote so roomy that it could easily hold a few laptops and still have space to spare. What I needed was something in the middle, a bag large enough to fit my everyday essentials (wallet, Kindle, charger, etc.) but not so big that I'd have to dig for five minutes in order to locate its contents. And thus came the answer: A mini backpack, the kind seen on NYC professionals and VSCO girl teens alike.
Yet while the $25 backpack I got from Target was cute and spacious, its low price and less-than-stellar quality meant that it didn't take well to being routinely stuffed full of objects. It was a sad day, but not a surprising one, when I went to close the bag and discovered that the zipper was irreparably broken.
My next backpack, I knew, needed to be a real upgrade—so, with the holidays coming up, I added "actually nice adult backpack that won't fall apart" to my wish list and hoped for the best. A few weeks later, I unwrapped the Tommy Hilfiger Macon Backpack  (shout-out to my boyfriend) and immediately fell in love with my newest accessory.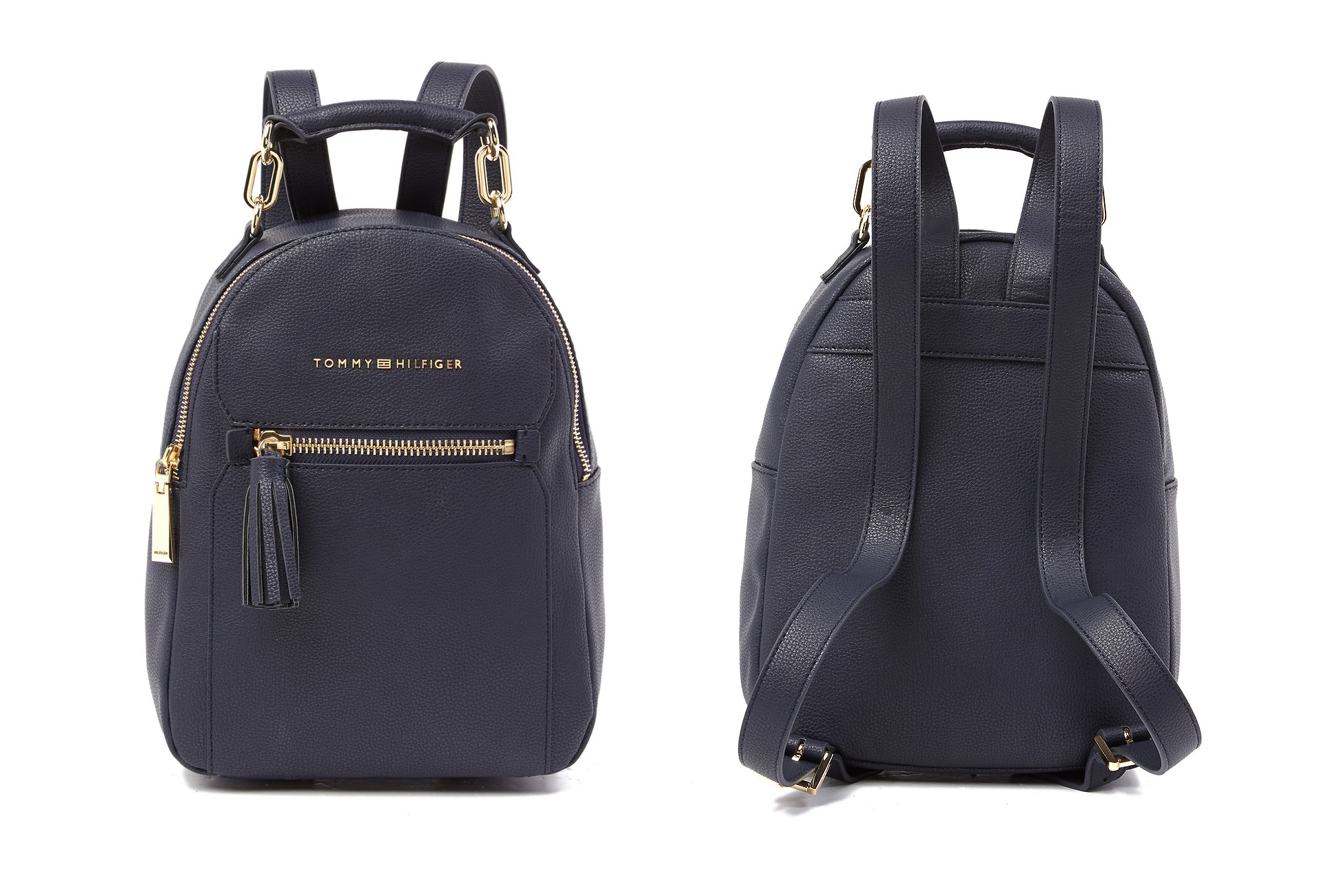 Shop it! Tommy Hilfiger Macon Backpack, $59.99, amazon.com 
I adore this backpack—its trendy faux leather look, combined with its bigger-than-it-looks inside and multiple zippered compartments, makes it a great go-to bag to wear to work or on a walk around the city. It easily holds all of my necessary items without looking overstuffed, and the material is strong enough that I'm not concerned about a tear or zipper issue anytime soon. Plus, it goes with everything, so I tend to grab it on my way out the door regardless of my outfit or the weather.
So if you're in need of a new backpack, I highly recommend this one. In the two months that I've had it, I've worn it at least two or three times a week, and it's earned enough compliments along the way for me to justify upping that number. Who doesn't love a bag like that?