15 adorable office supplies that will make going to work every day way more bearable
Most of us spend so much time at our desks that our office could probably be considered a second home. And even if you're working your dream job, this isn't usually ideal.  But there are definitely ways you can reduce the "suck" of hauling yourself to an office every day and make your workspace a lot more comfortable — and one way is to invest in some cute but functional office supplies.
It doesn't matter if you work in a typical 9-5 office space or if you're setting up your home office, you're going to need supplies — so why not make sure they're awesome too?
And in the spirit of brightening up our lives, we've compiled a list of novelty office supplies to help you spice up your space and stay organized.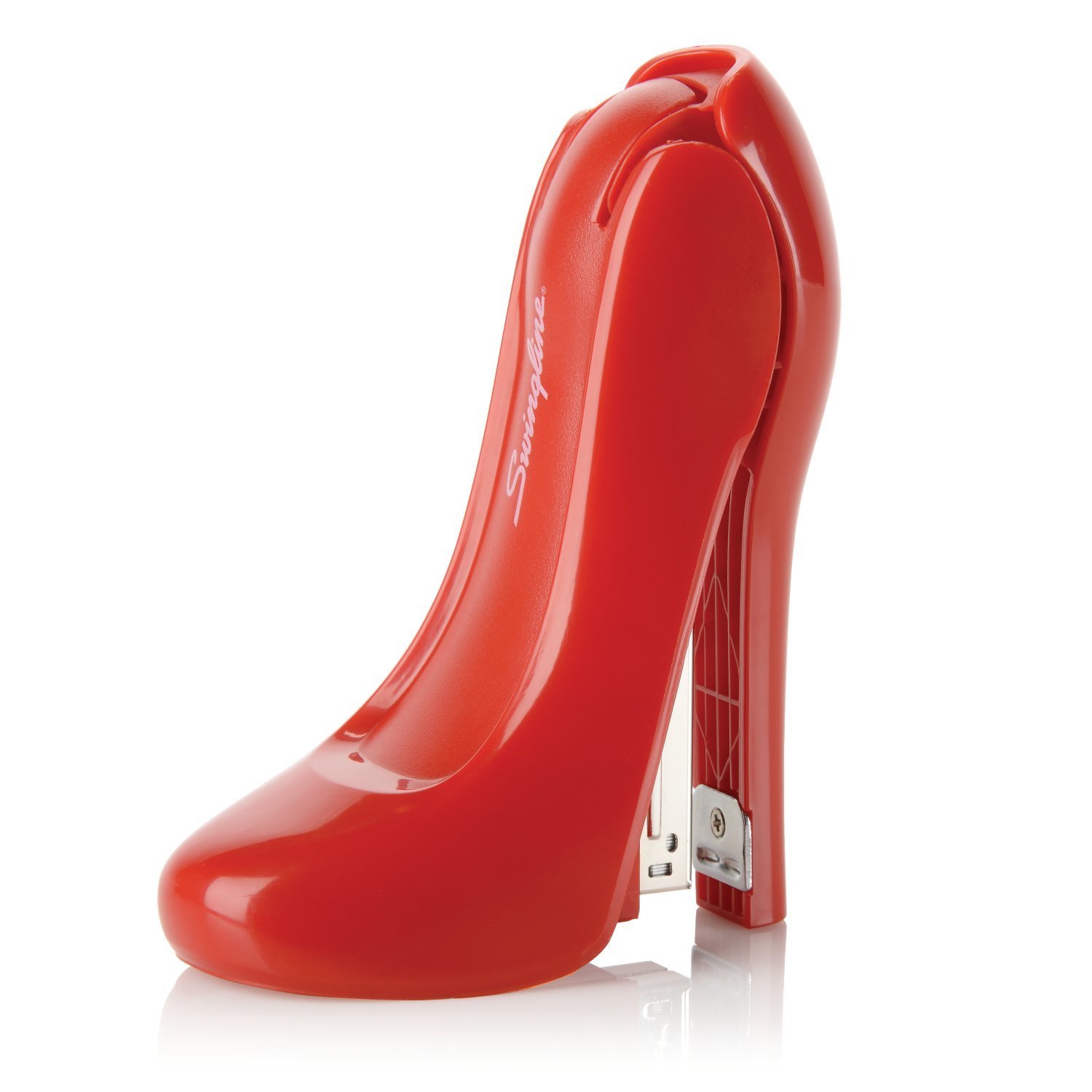 We know the perfect pair of shoes takes an outfit to the next level, so why would your office be any different? Dress up your desk and show off your stiletto-love with this ultra fashionable high heel stapler.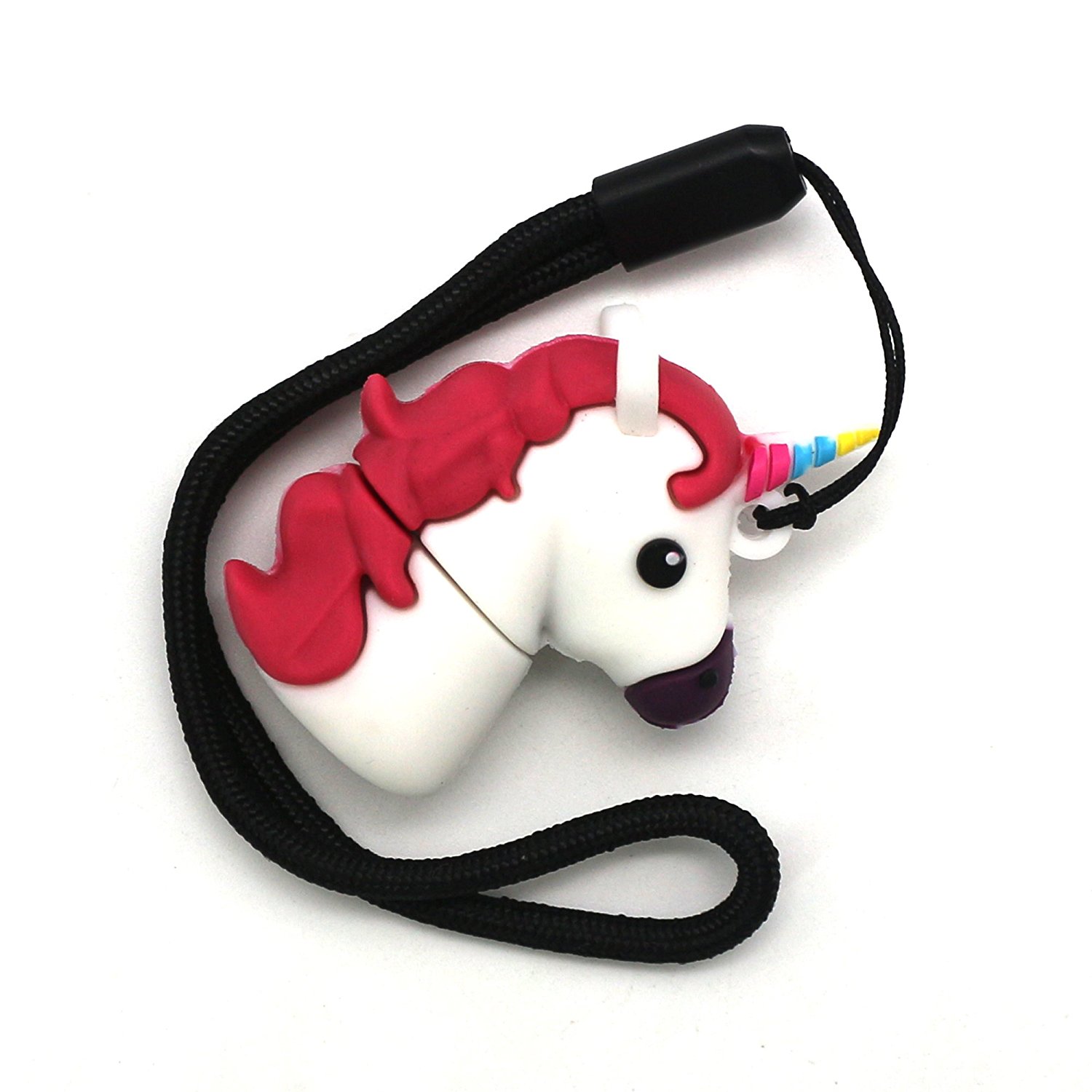 Store all your work files or the personal documents you want to keep close on this ridiculously cute unicorn 16GB flash drive. Mythological creatures make the perfect storage device.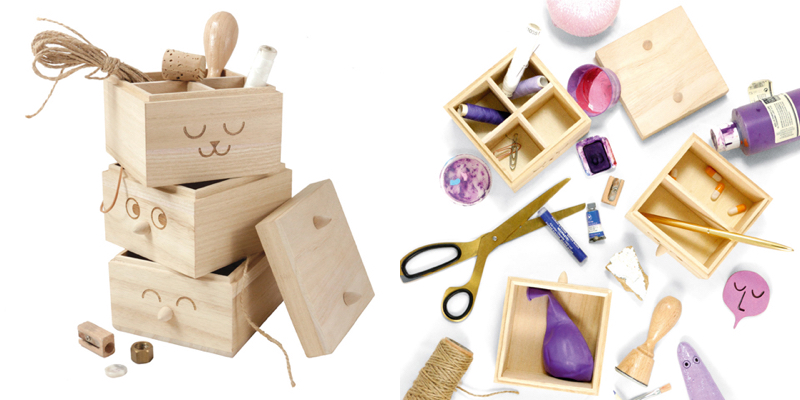 These handmade wooden totem boxes are exactly what you need to keep all your desk's knick-knacks organized and in one place. Each box is unique with several compartments. Plus, the cute owl, cat, and bird faces don't hurt.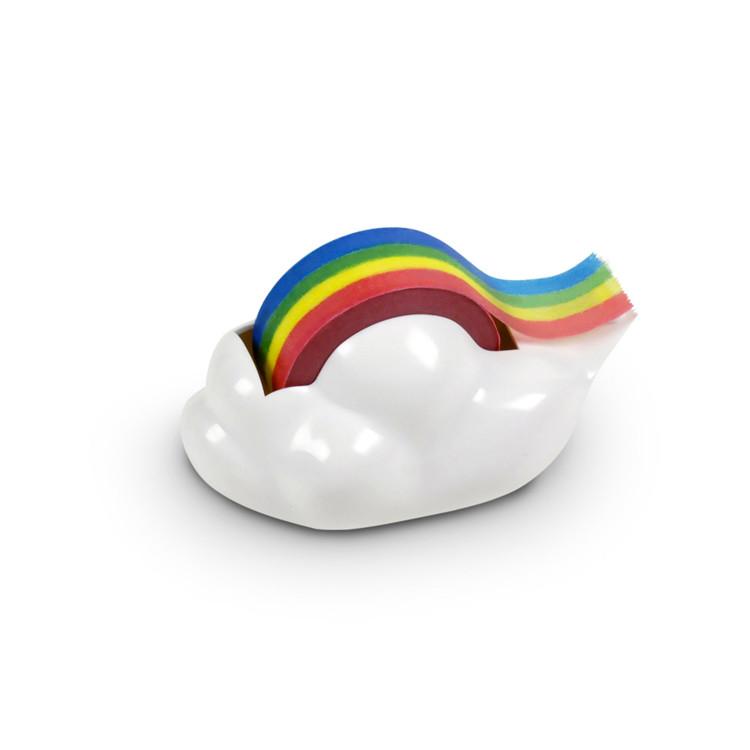 Ready to follow the rainbow? If your office is on the plain side, brighten up your world with flying colors! A vibrant roll of rainbow washi tape sitting neatly in a fluffy cloud dispenser is exactly what you need. Now, you'll be ready to leave a colorful trail at a moment's notice.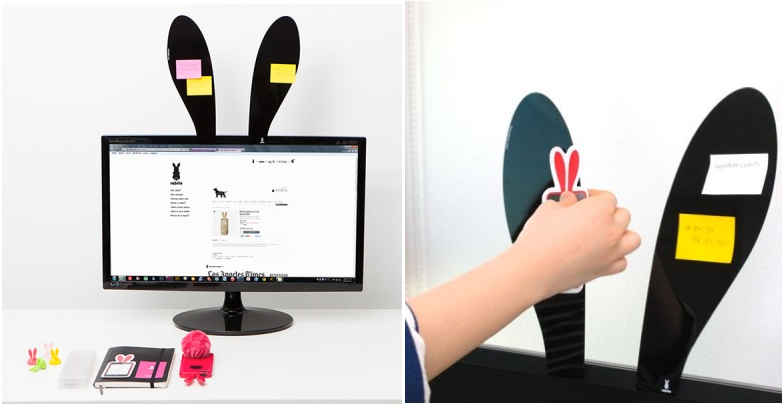 Let's be honest here, what computer screen wouldn't be better if it had bunny ears? The Rabbit Ear Memo Board is super cute and very functional. Keep your sticky notes in one easy-to-see place while adding some style to your computer's monitor and office space.
Snacking at our desks is a MUST, but sometimes things can get messy. So you may want to invest in the "Bits and Pieces" vacuum cleaner. His name is Henry and he's the perfect little desk buddy. Henry's two vacuum attachments will fit into the tightest spaces to help you keep your workspace crumb free.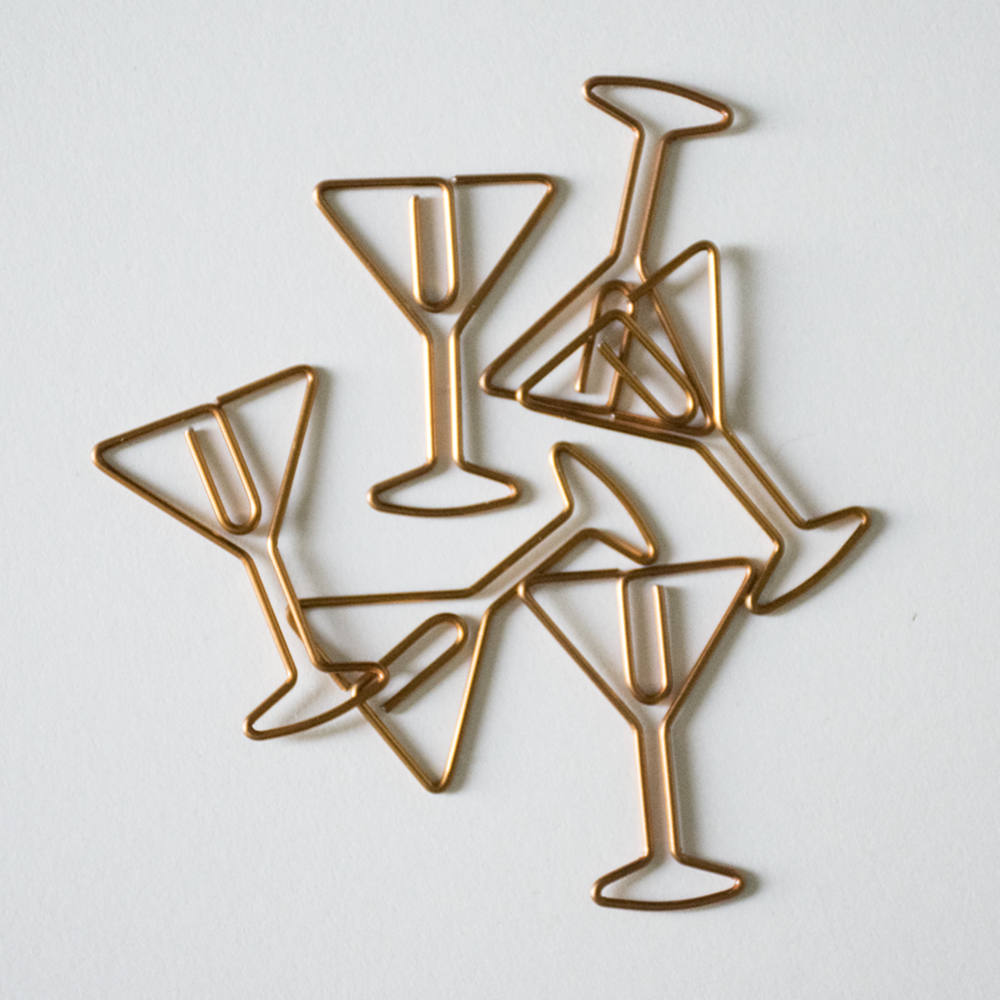 Every office needs lots and lots of paper clips. Mark pages, secure your documents, and decorate your planner with these golden martini glass clips. Drinks anyone?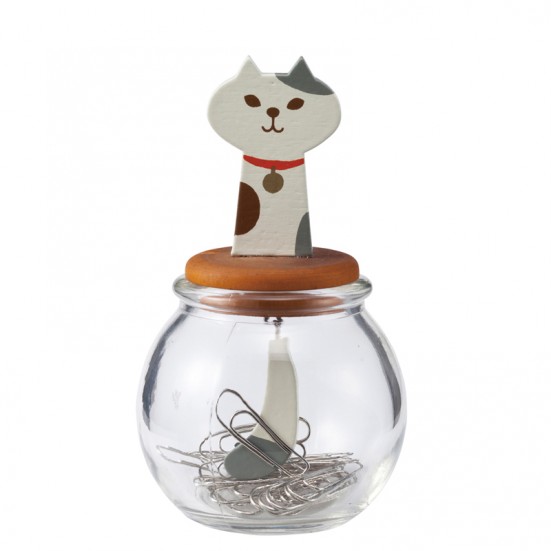 Now that you've got paper clips, keep them all in one place with the Cat's Tail Clip Bottle. It's every cat lover's dream office supply and a great addition to any office or desk. With a magnetized dangling tail, your adorable little office helper will catch all of your paper clips when you need them.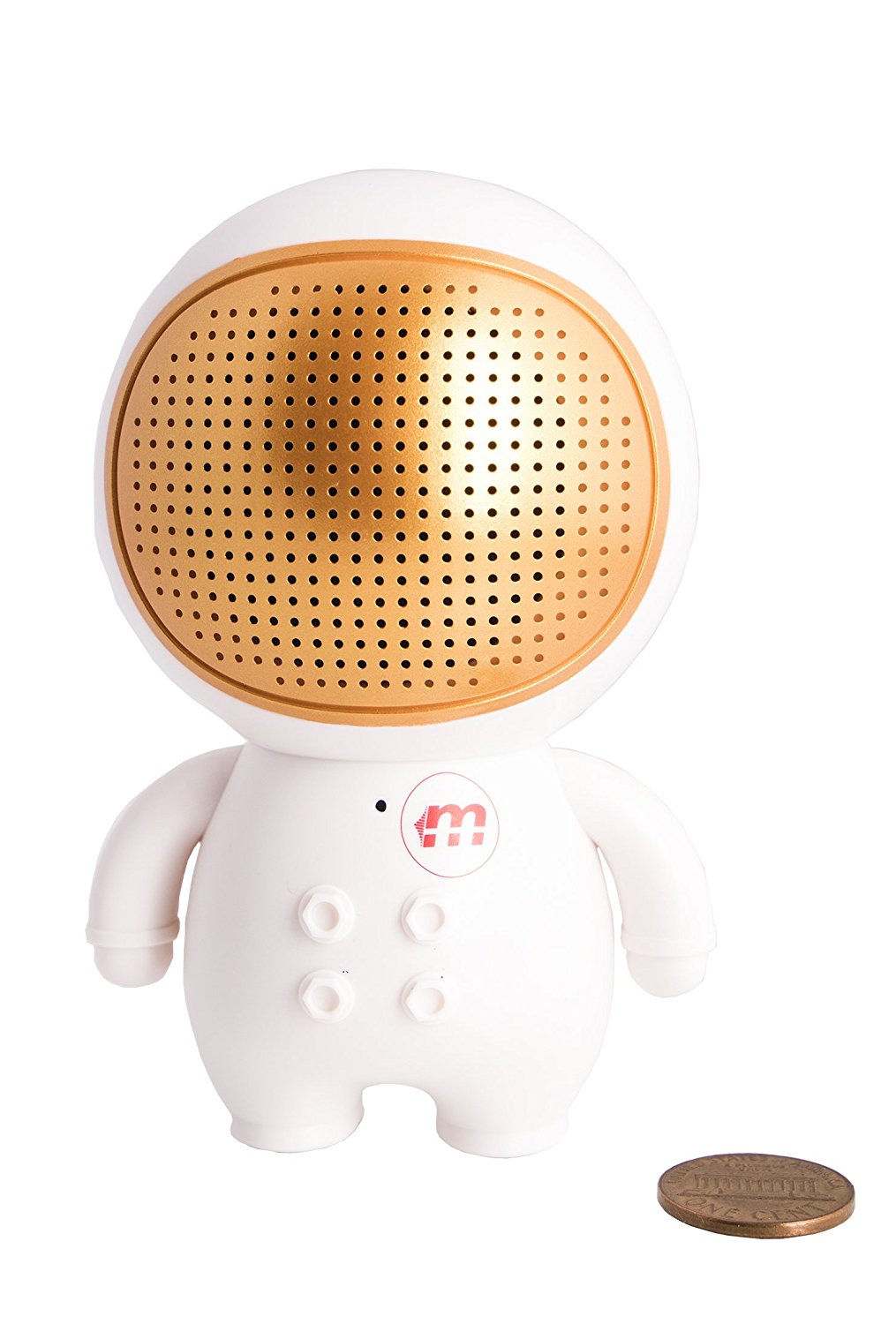 No desk is complete without a bluetooth speaker and this little guy is quite possibly the most adorable one we've seen. The Malektronic Rocketman can stream music wirelessly from any bluetooth device up to 10 meters/30 feet away and sounds amazing.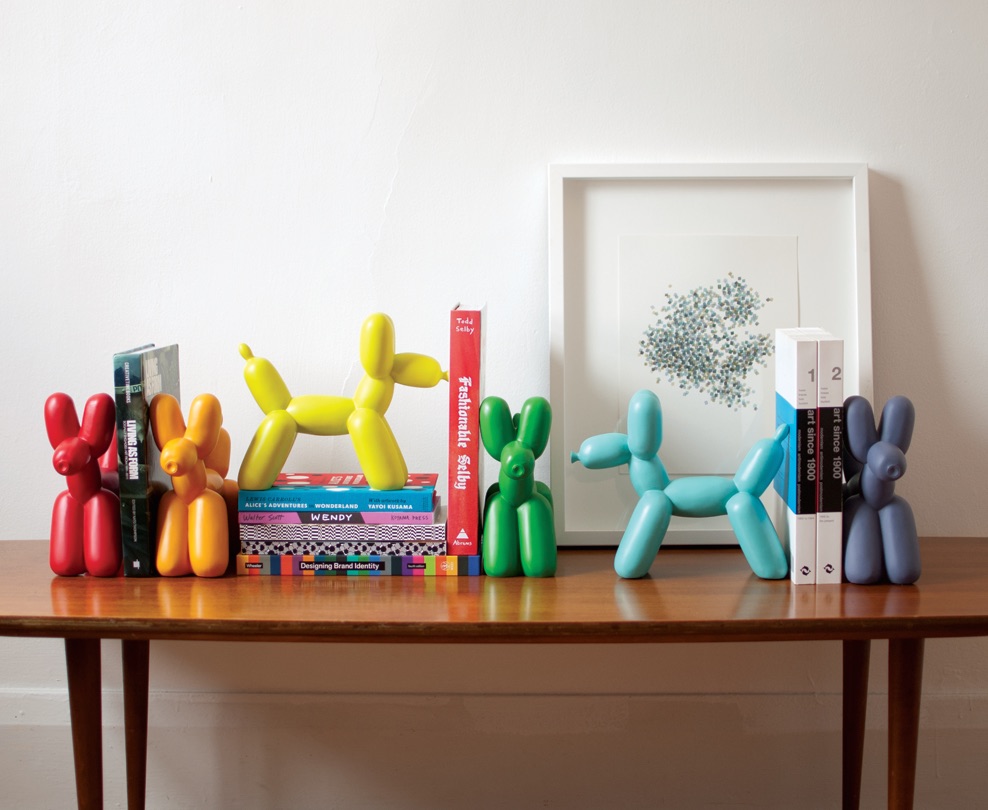 Bring your inner child some joy by picking up a pair of these puppy bookends. Based on the classic art of balloon animal making, this Big Top Bookend is shaped like a top dog — but it won't pop or deflate!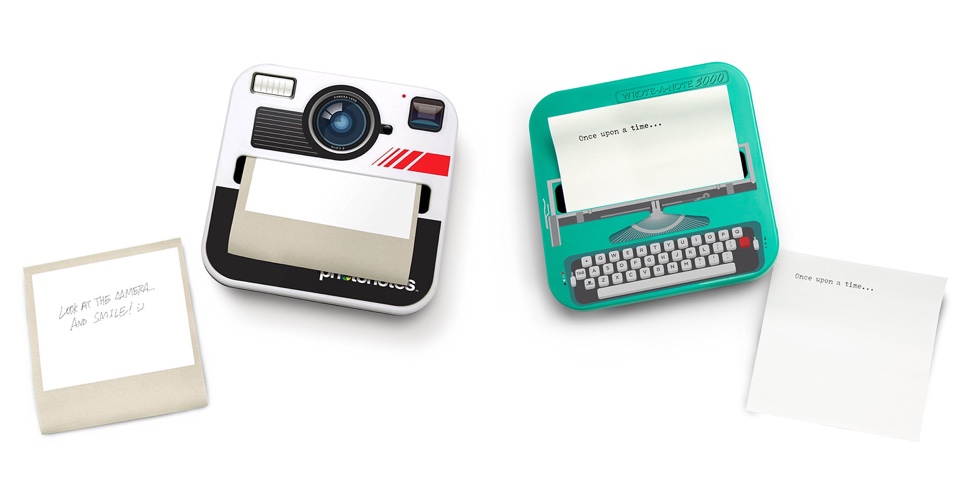 If you're a fan of sticky notes and nostalgia then these retro-styled stickies will make the perfect desk accessory for you.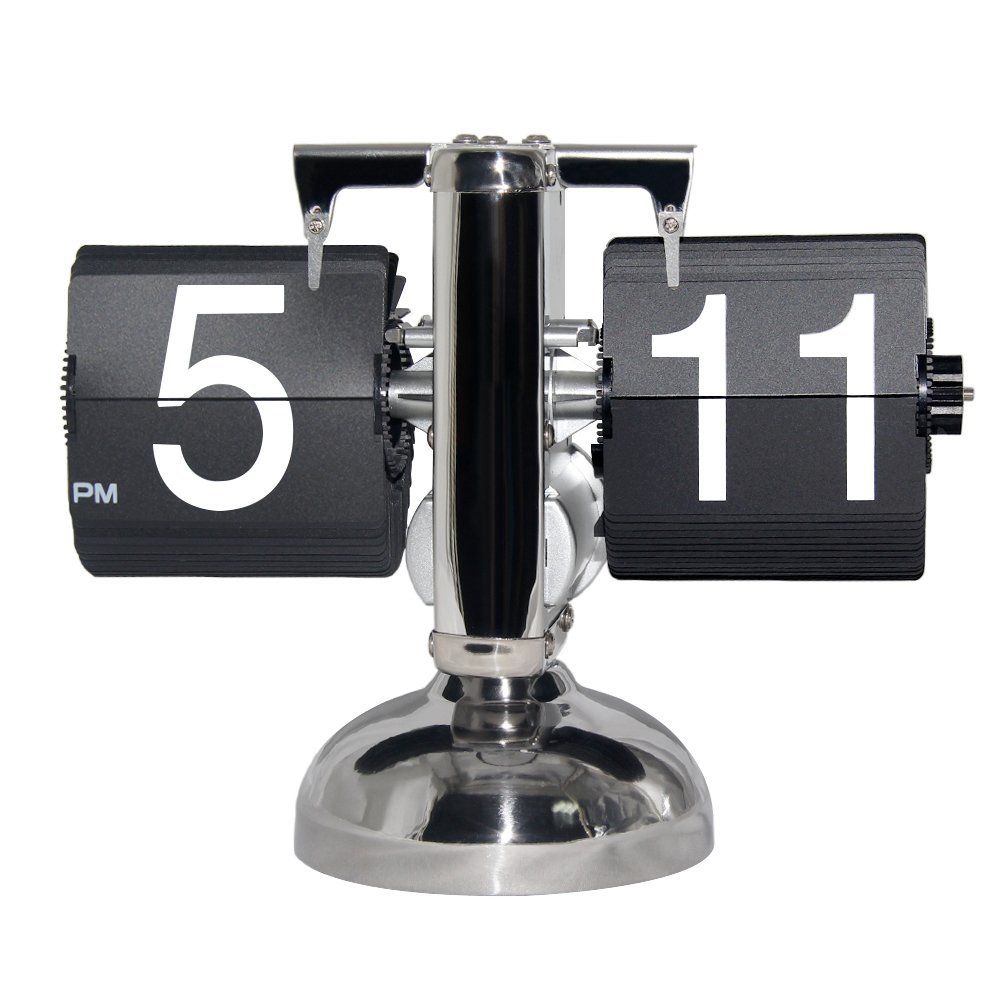 Continuing with the retro theme, make sure you're never late for an appointment with this practical work of art. Everyone needs a '70s inspired retro flip clock, right?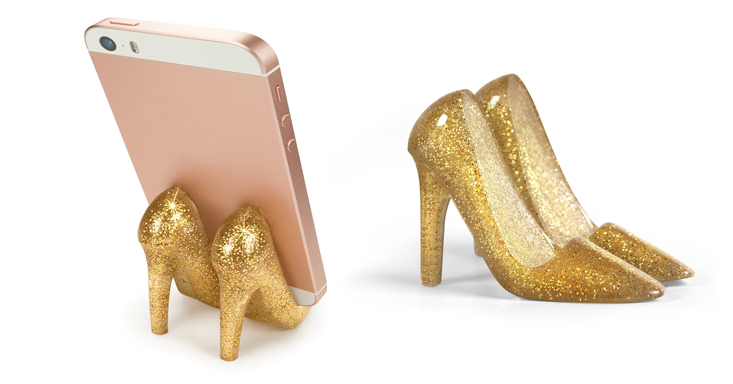 Keep your phone at the perfect viewing angle while you work with this tiny, glittery pair of pumps. Plus, with your phone on a stand, you won't have to worry about it falling off of your desk or getting lost under a pile of papers.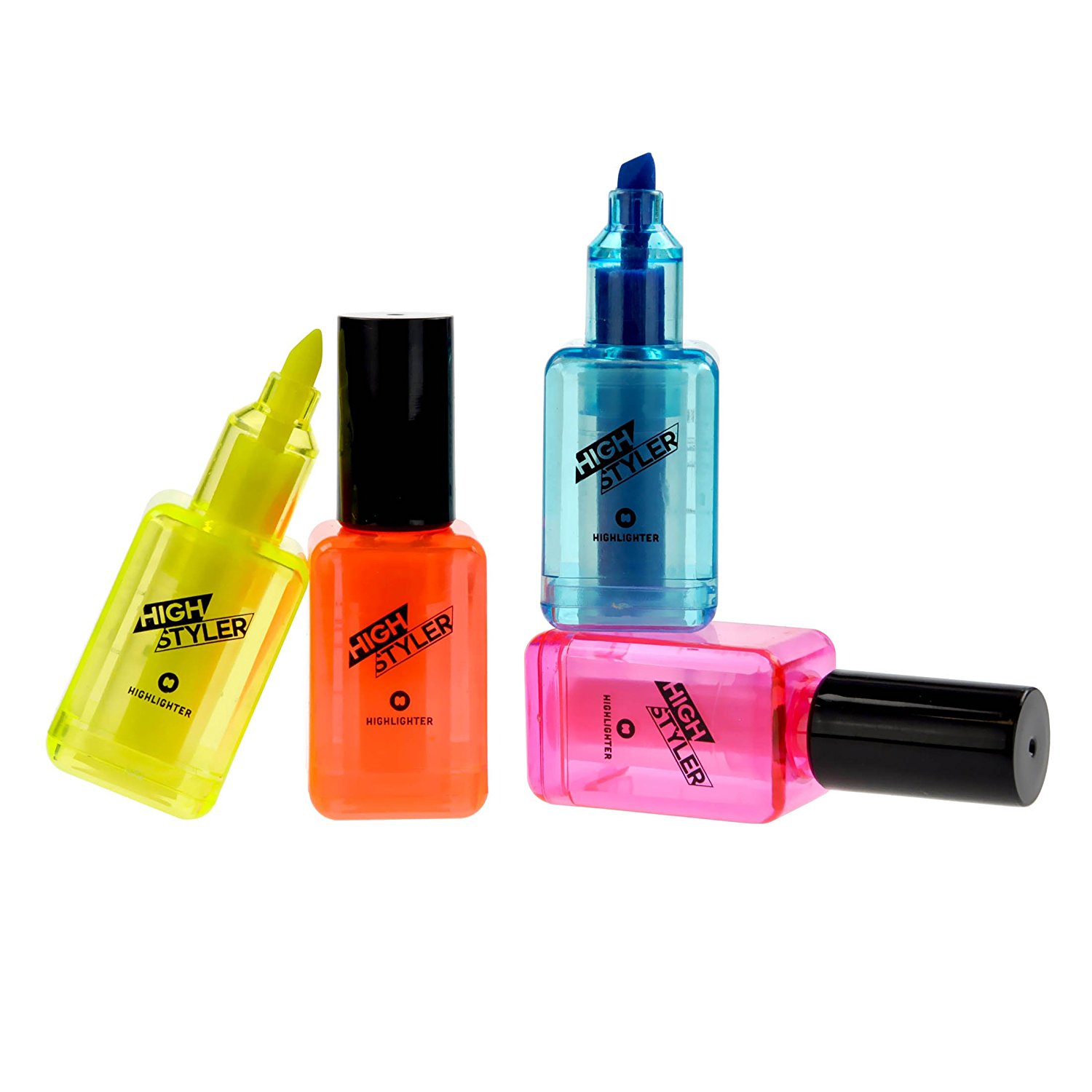 These stylish highlighters from Mustard actually look like real nail polish. They come in four great colors and will make highlighting important information a lot more fun. We don't know if these will work on your nails though…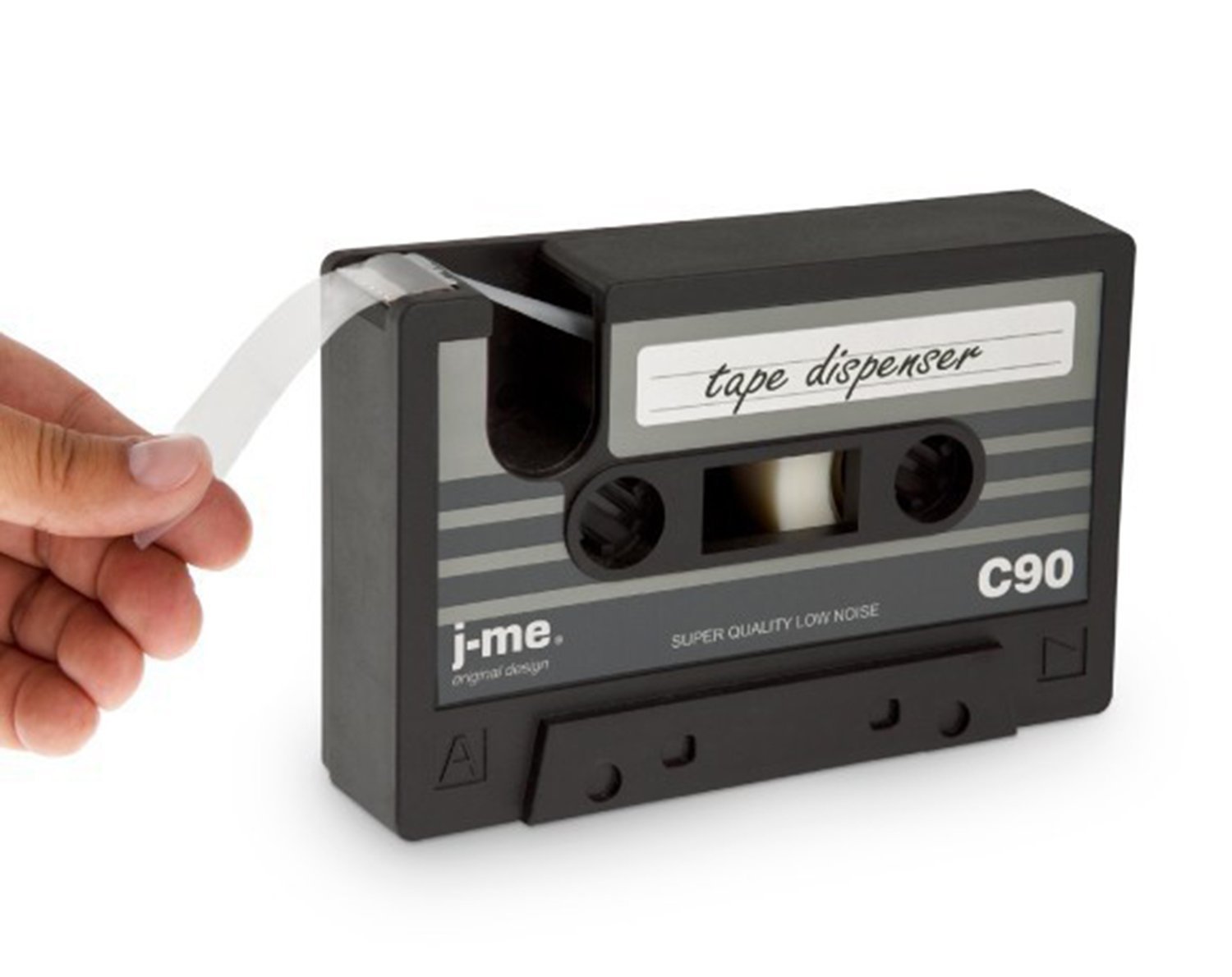 Prepare for the ultimate #throwback! Mix things up at your desk and pay homage to the beloved cassette tape of the '70s and '80s with this unique tape dispenser.
We hope you've found a few things to make your office (and your days) a little brighter!