17 awesome Hanukkah-themed Hanukkah gifts for every person on your list
Hanukkah, oh Hanukkah! The greatest Jewish holiday of the year is Hanukkah — at least according to those who love receiving gifts (everyone, right?). Jews are blessed with eight glorious nights of opening gifts from the people we love most, but that also means we have up to eight nights of giving gifts to those same people.
So what do you give the people you love most for the holiday that, aside from the menorah and the chocolate gelt, is about the wrapping paper-covered loot? Hanukkah isn't the holiest of the holidays, and it certainly doesn't require the same level of gift-giving as someone's birthday, so it can be hard to figure out what to give — especially if you're giving the same person eight gifts. That dilemma is exactly how tchotchkes became acceptable Hanukkah gifts.
It's also the reason your parents could, according to Jewish law (not actually, don't take me so literally), legally give you things like toothbrushes and dreidel socks, and they'd count for a night's worth of Hanukkah gifts.
But you guys, your loved ones don't have to suffer like you did! There are plenty of adorable Hanukkah gifts to give, and we're here to tell you about them.
1 "I love you a latke" mug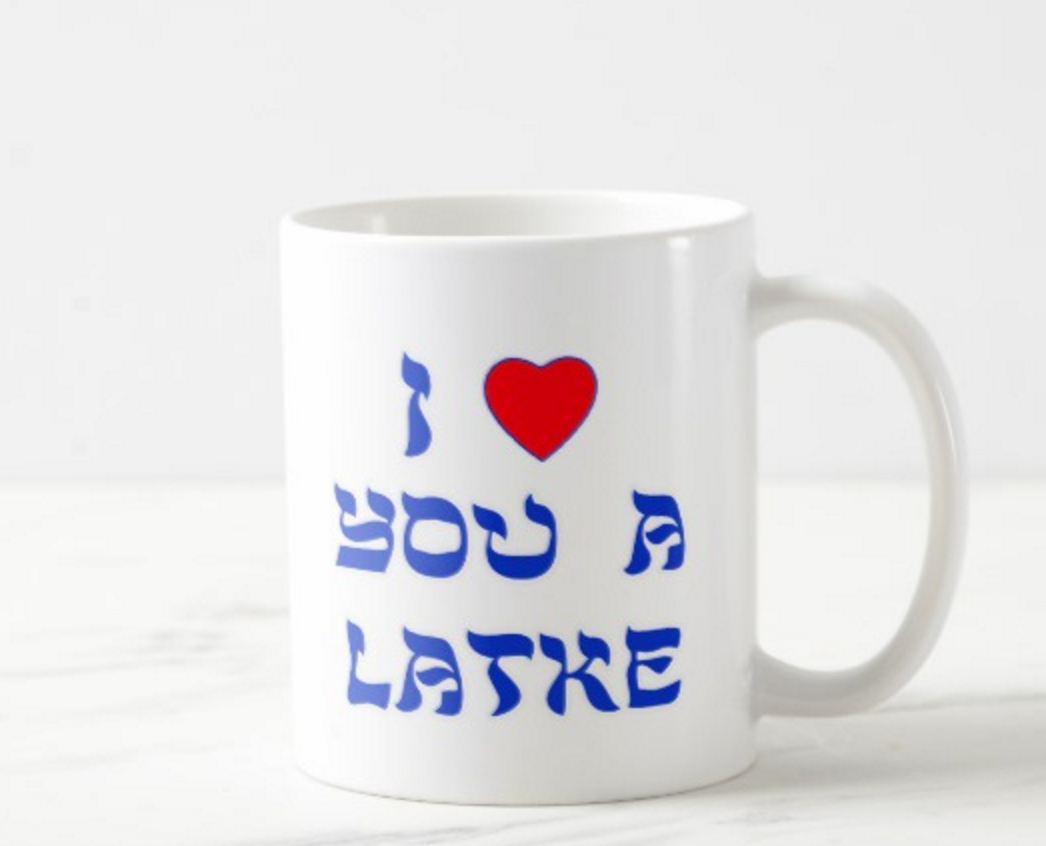 If you love someone, but you also love latkes, this mug is the perfect way to announce both of those things. It's available on Zazzle for $15.80. Buy here.
2 Friendship bracelet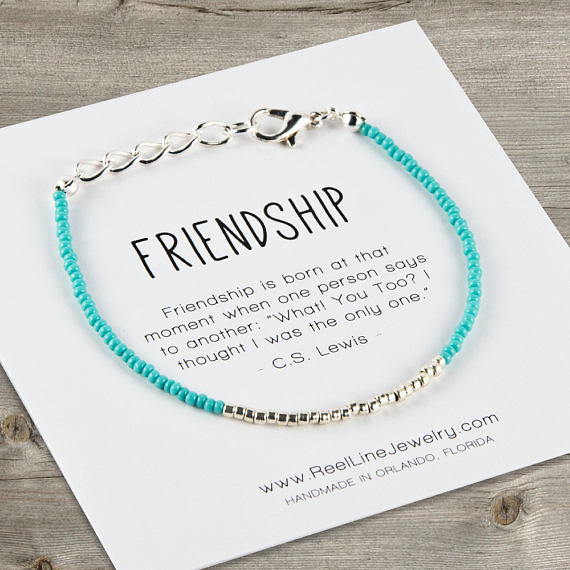 Nothing says "I appreciate your friendship and your Judaism" like this super cute blue and silver friendship bracelet. From ReelLineBracelets on Etsy, each bracelet goes for $11.98, and there are lots of colors to choose from in case blue isn't your thing.
3 Menorah-shaped spatula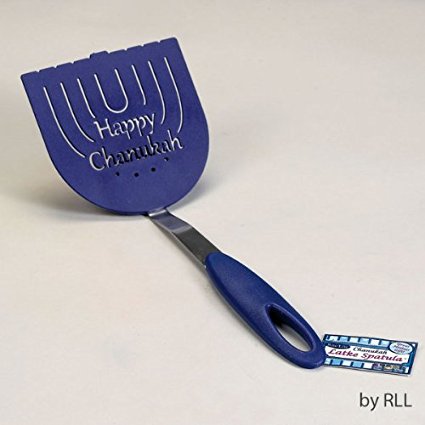 But back to latkes — could there be a better way to flip Jewish potato pancakes than with this menorah-shaped spatula? Probably not. You can buy it for $12.38 on Amazon.
4 Cards Against Humanity: Jew Pack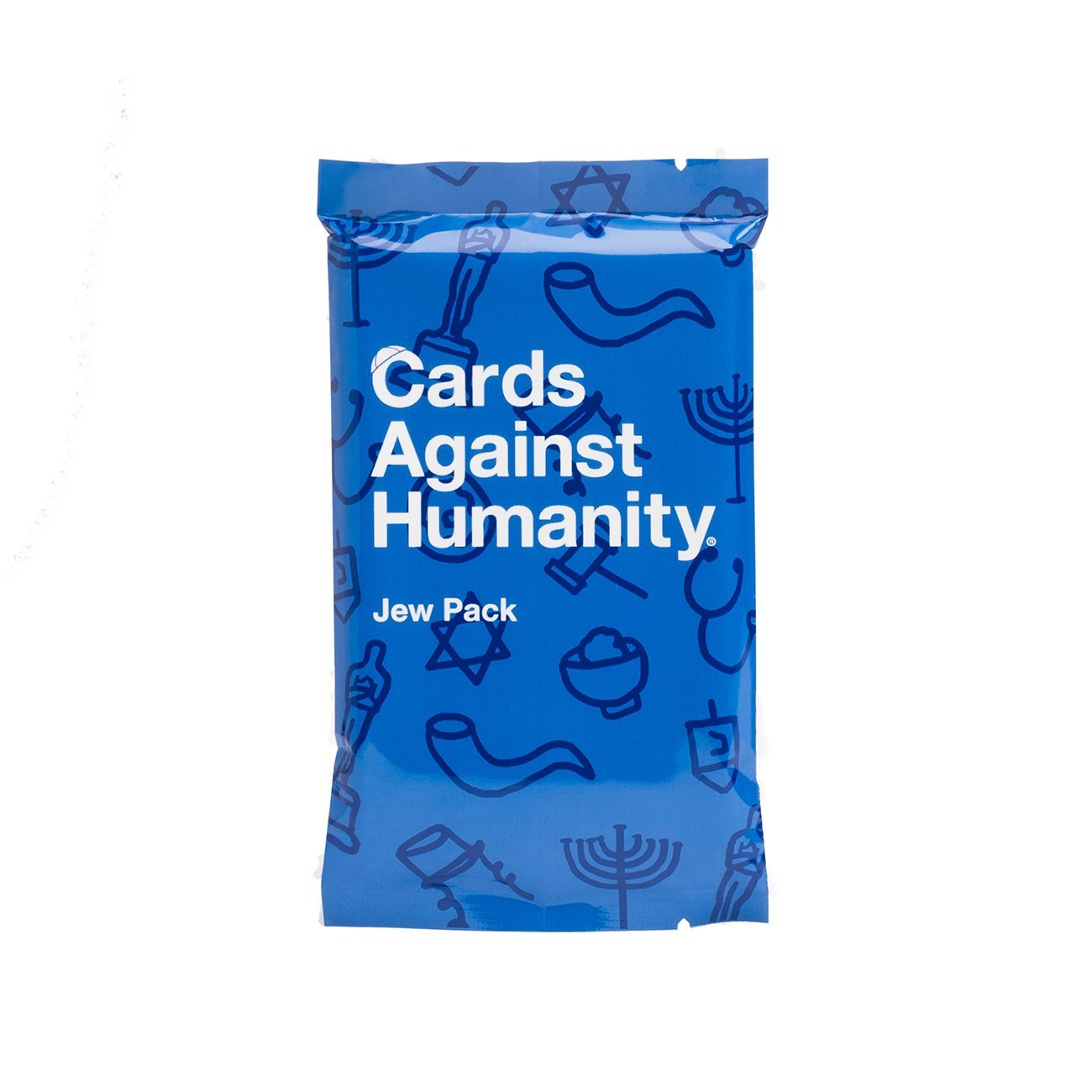 Since 100% of the Cards Against Humanity writers are Jewish (or at least I think so), it make sense that they'd want to write a CAH pack just for Jews. This is an expansion pack, so if the person you're shopping for doesn't already own the original game, you may want to get that as well. Or not. Get it on Amazon for $8. (And yes, they missed the boat by not calling this "Cards Against Jewmanity.")
5 Sweater koozie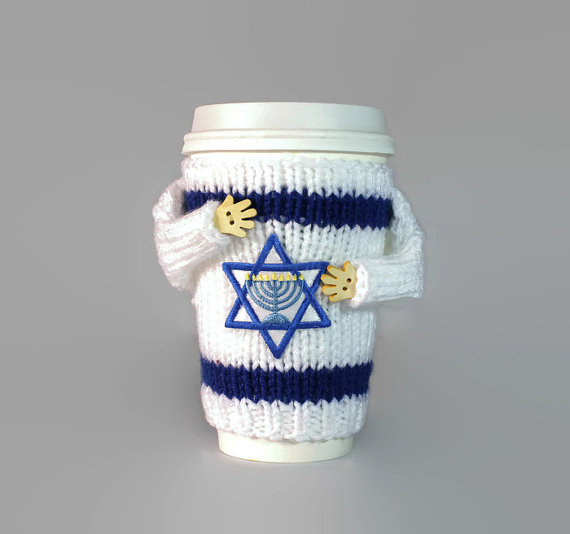 It's an ugly Hanukkah sweater, but on a to-go coffee cup. Except it's not ugly. It's adorable. The koozie is hugging itself, you guys. Available in the MugHugCozy shop on Etsy starting at $17.
6 Hebrew name necklace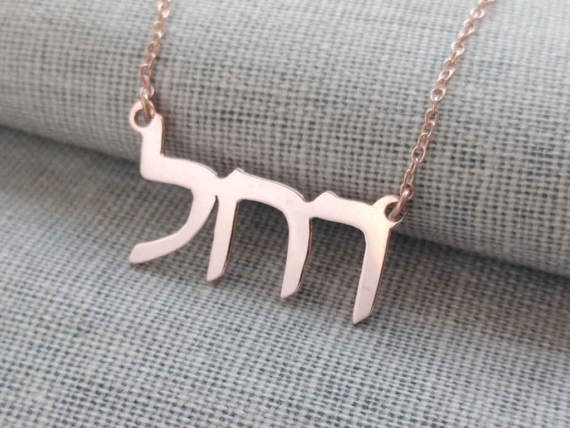 If you want to score some extra points with your loved ones, this Hebrew name necklace is the way to do it. Knowing someone's Hebrew name is impressive, but taking it a step further and making a necklace with that name is really impressive (and a thoughtful gift). Available on the InitialNecklaces Etsy page starting at $26.95 for a silver, white gold-plated, rose gold-plated, or 18K gold-plated necklace.
7 "Lit AF" mug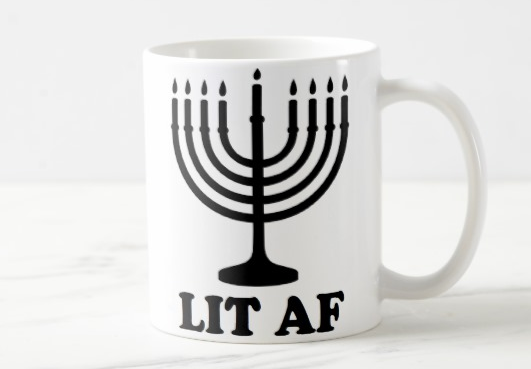 This mug would make a fantastic Hanukkah gift for someone who knows what "lit AF" means, but also for someone who doesn't. Can you imagine your grandpa drinking his coffee, just minding his own business, appreciating the Hanukkah sentiment? It would be pretty amazing. It's available on Zazzle for $15.80.
8 Rugelach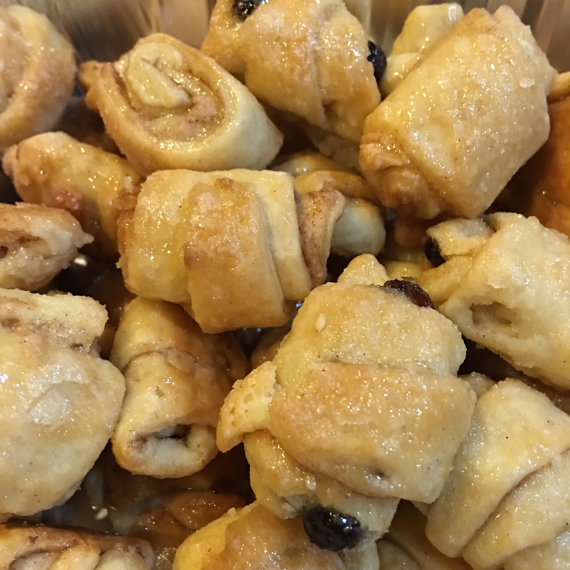 Omg you can buy actual pastries on Etsy. Since Jews love to eat (this is a fact, not a stereotype), you can't go wrong with rugelach. Unless the person you're buying for doesn't like rugelach. The assorted raisin, nuts, cinnamon, and cream cheese cookies come in a 1 lb box. Buy it in the BoardwalkPoundCake shop on Etsy for $15.95.
9 Hanukkah nail decals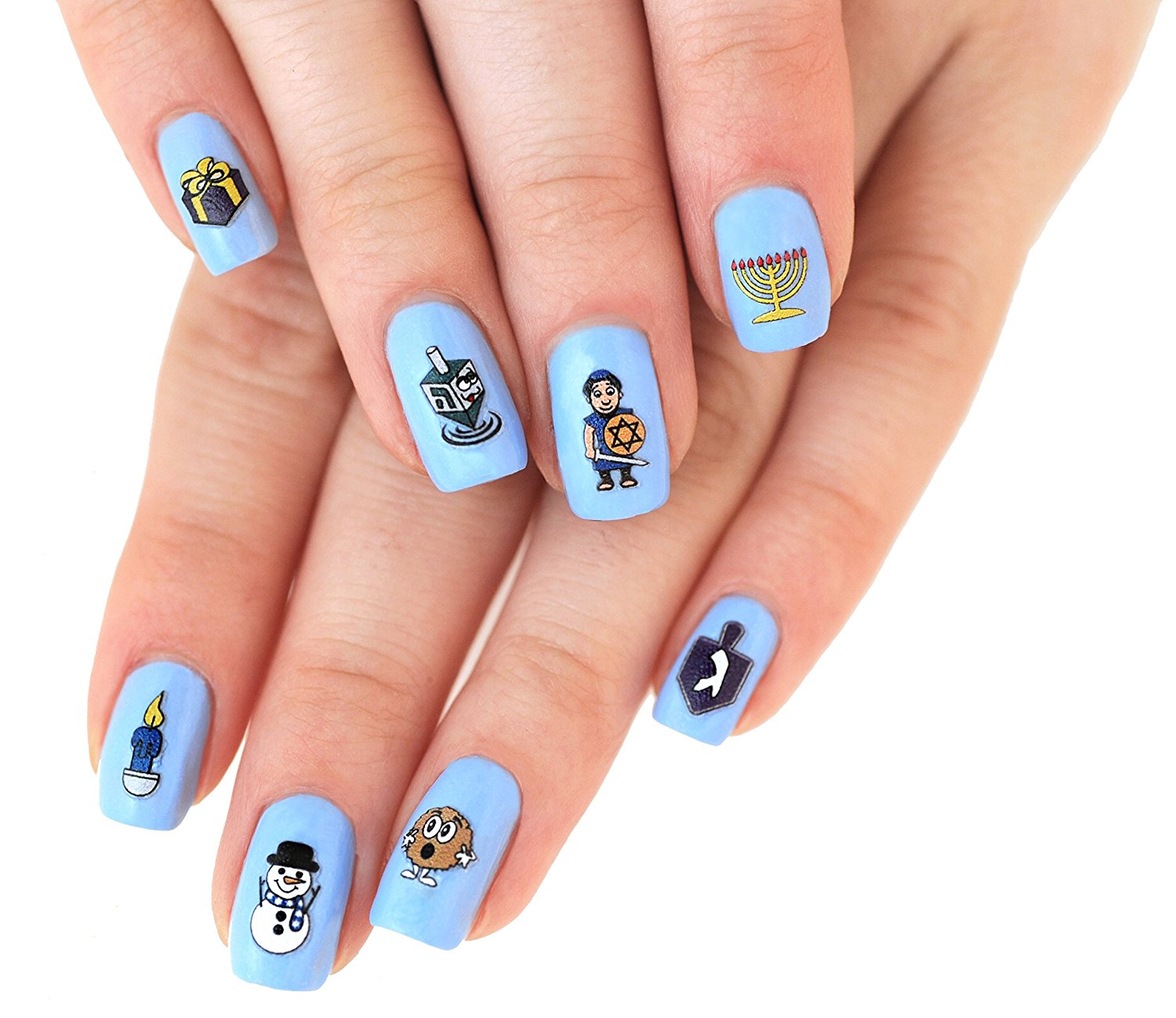 Everyone loves a fun set of nail decals. Well, not everyone, but for those who do, these Hanukkah nail decals are an adorable little gift. Blue nail polish and long, perfect nails not included. Buy a pack on Amazon for $13.95.
10 "Oy Vey" pillow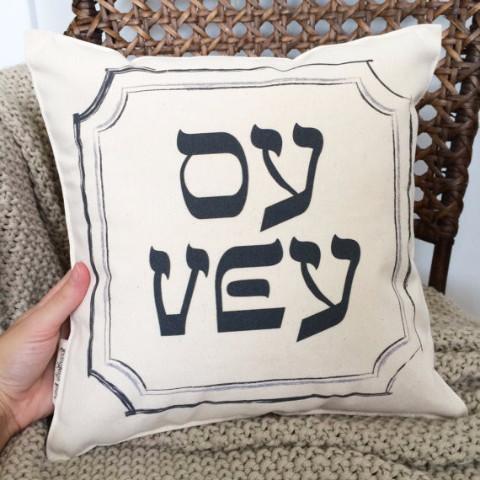 This "Oy Vey" pillow is good for Hanukkah, but it's also good to have year-round. Because let's be honest, there's a lot to "oy vey" about these days. Available at Modern Tribe for $28.
11 How to Raise a Jewish Dog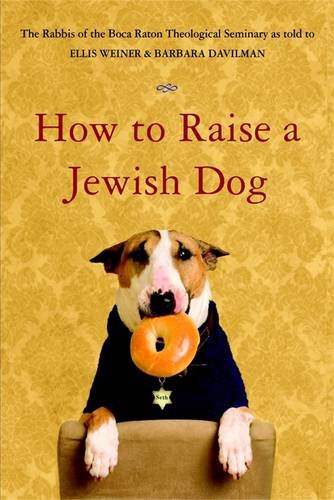 The ultimate guide to really making the most out of one's Judaism and dog parenthood. It's a pretty ridiculous premise for a book, but like, equally as fantastic. Get it for $13.68 on Amazon.
12 Latkes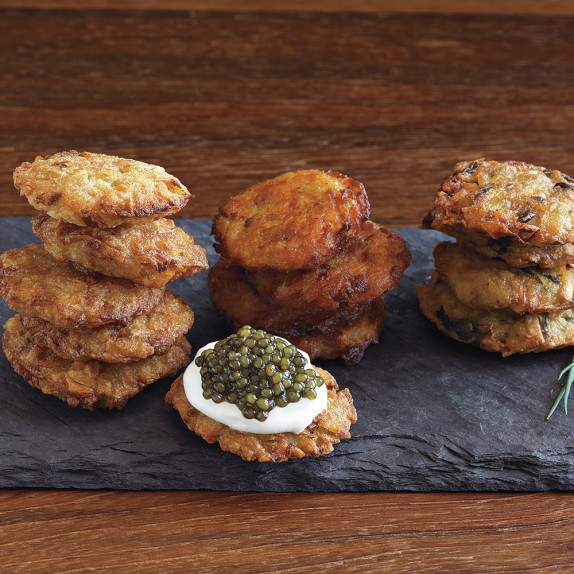 Giving the gift of ready-made, delicious latkes during Hanukkah will get you a VIP pass into heaven. Maybe. If anything, it'll make the recipient very happy. Available at William Sonoma where you can get a set of 24 large latkes for $69.95 or a set of 48 mini assorted latkes for $54.95. Then pat yourself on the back for being a creative and awesome gift giver.
13 Private commission of Dr. Dreidel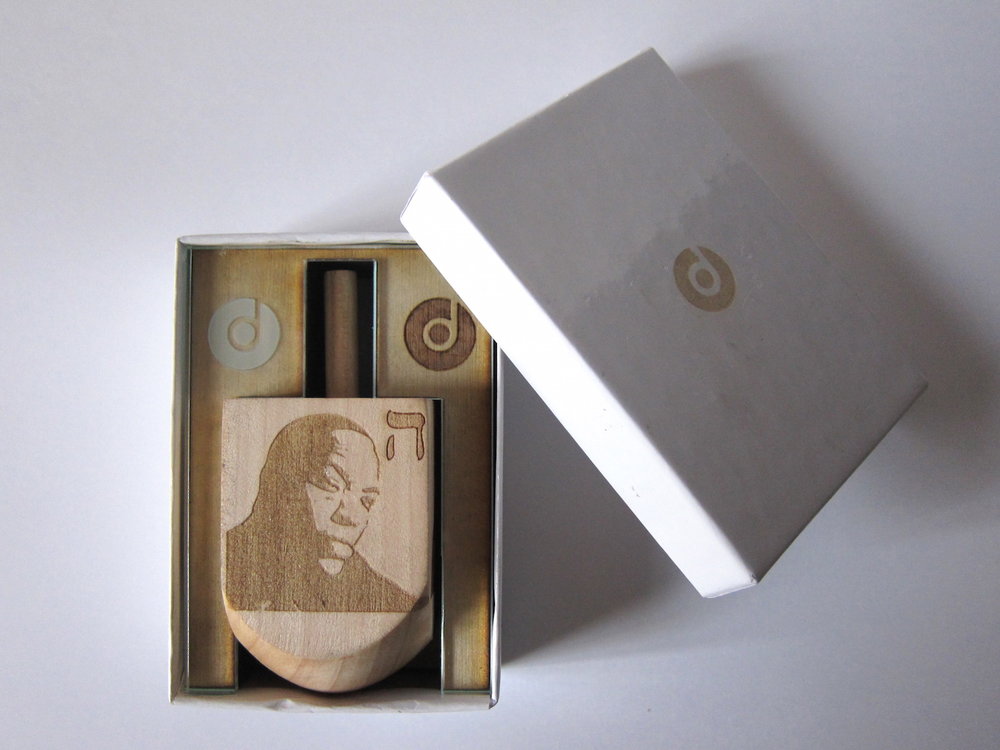 This one's on the pricier side, but for a collector of art, dreidels, and things that are rad, this will be a hit. Dr. Dreidel isn't just a collector's item, it's also a game. So that's fun. Buy it at Hannah Rothstein for $120.
14 Hanukkah LED light show decoration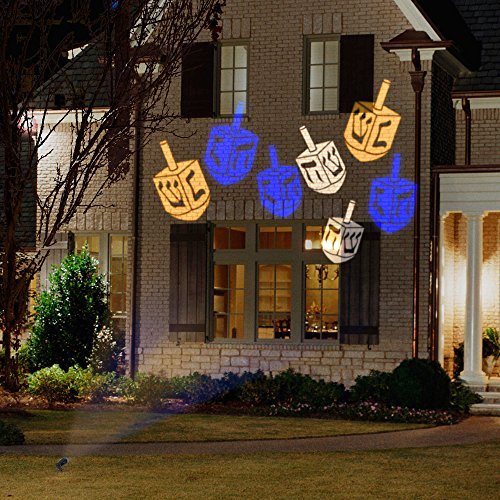 Why should Christmas get all the fun decorations? This LED light projector will decorate any home with gigantic dreidels, letting all the neighbors know that Jews can be festive too. Get it on Amazon for $23.49.
15 Hanukkah sweater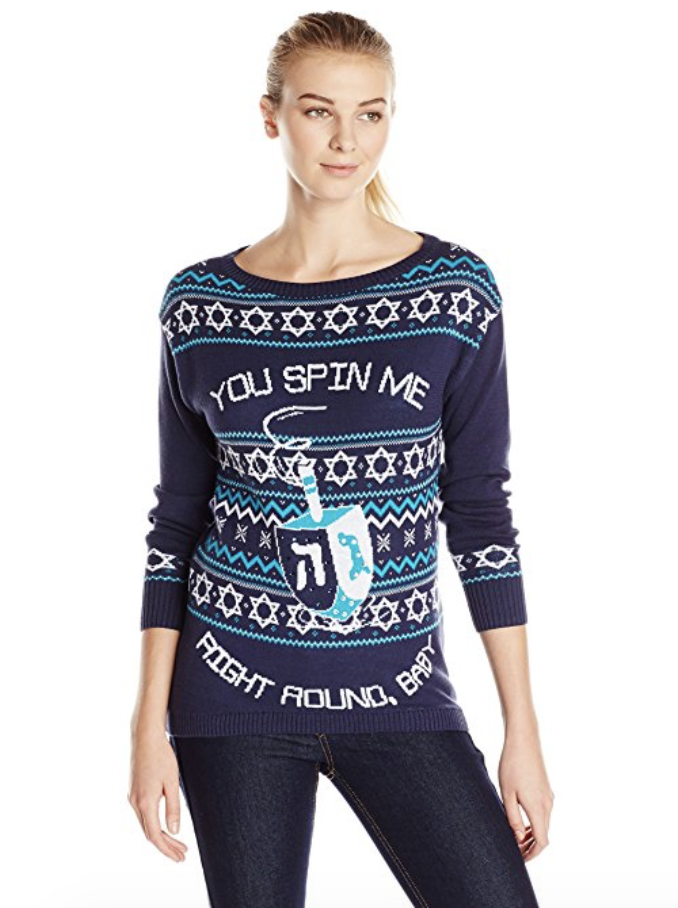 It's like an ugly Christmas sweater, only for Hanukkah, and not ugly. Sure, it technically should only be worn for eight days out of the year, but those eight days will be magical and warm. Available on Amazon for $20.30.
16 Hanukkah cards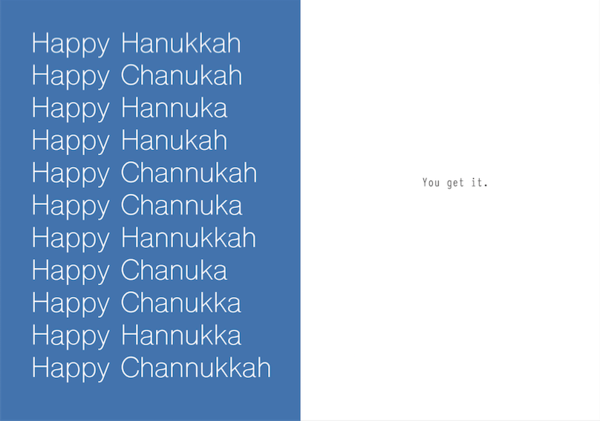 Let your friends and family know you went out of your way to celebrate their Jewishness with a cute/funny Hanukkah card. And also that you are aware there are too many ways to spell Hanukkah. This one's available at Yellow Grass Greetings for $3.95.
17 "Blaze It" phone case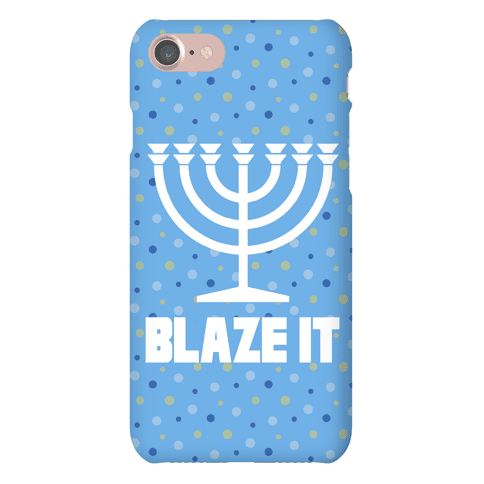 Everyone who celebrates Hanukkah needs this phone case — even grandparents. Imagine someone's grandma texting on a "Blaze It" phone. She'd be the talk of the temple. Available at Look Human for iPhone, Samsung, and Google Pixel starting at $25.99.