This adorable dad wrapped Christmas presents for squirrels and it will bring hope back into your heart
During the holiday season, we've certainly been guilty of giving too many presents. From our brother's new girlfriend to the mailman, spreading the good cheer is one of our favorite ways to celebrate.
On Christmas Day, Paul Chesnaye made sure that the squirrels in his garden also got a visit from Santa. Paul's daughter, Lucy, shared the adorable images on Twitter, and her post has since gone viral. false
The story, as told to BuzzFeed, goes as follows: Paul and his family are going through a tough time, as they sadly suffered a tragedy just a few days before Christmas. In order to cheer everyone up, Paul decided to give presents to their four unofficial family members: the squirrels that live in the backyard.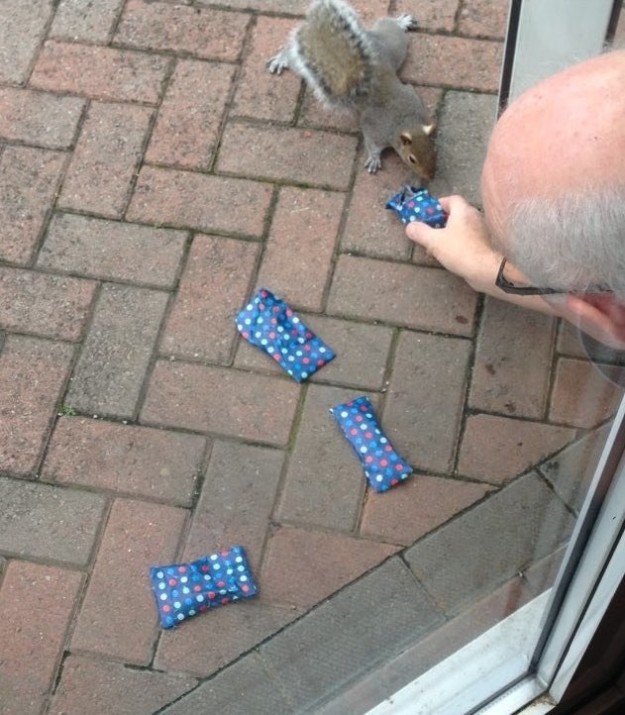 Paul made Christmas packages of nuts in wrapping paper, and put them outside for the squirrels. There's one for each of the Chesnayes' four fuzzy friends.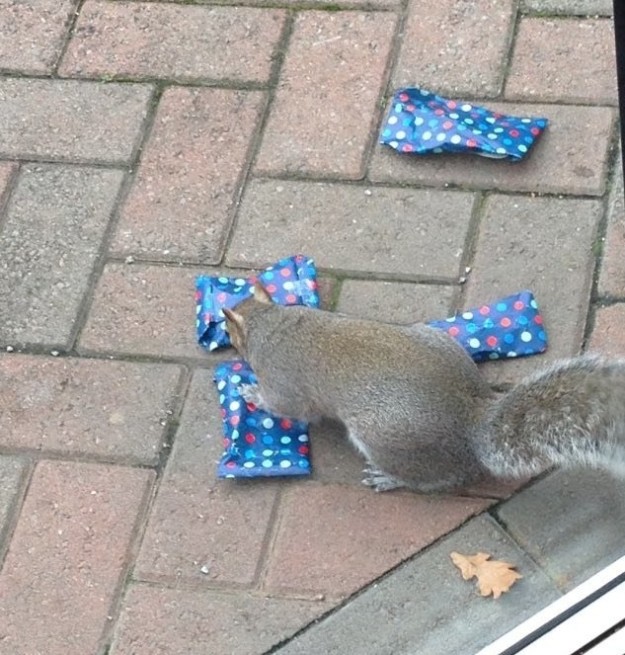 "We had some Brazil nuts, some peanuts, almonds, and cashews, Paul said. "They got a real selection so it was a special Christmas present!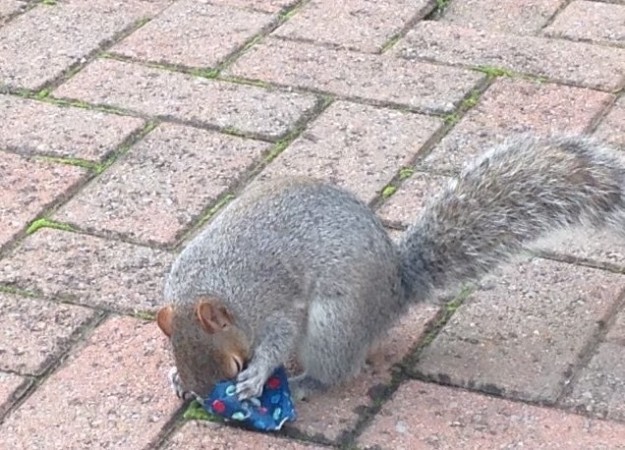 Once the squirrels figured out how to unwrap presents, they were delighted with their holiday gifts.
As for Lucy, her newfound internet fame came as quite a surprise.
"I find it really funny and I never expected so many people to see it," Lucy told BuzzFeed.
Turns out, most of Twitter also found the squirrel gifts hilarious.
Some people just thought the squirrels' gifts were really sweet.
As for Paul, it seems like going viral has brought him more holiday joy.
"My daughter said the reaction to her tweet has been incredible, but this is all new to me, Paul told Buzzfeed. "My family is used to me being a bit nutty at times, he said.
As expected, Paul's dad jokes are also on point.