Adorable accessories that also protect you from UV rays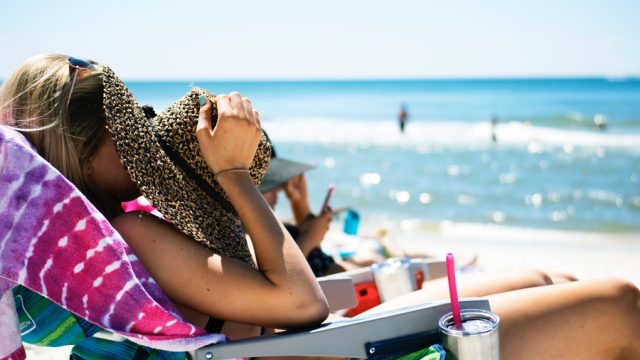 We still have one glorious month of summer left, and we can't think of a more perfect way to spend it than lazing around on the beach and basking in the warmth of the sun. But as much as many of us love a good tan, it's important to remember to protect your skin from the sun and harmful UV rays. According to a recent study conducted by researchers at Yale University, UV damage to the skin continues for hours after you've left the sun. So even if you're not spending a lot of time outside this summer, your skin could still be at risk.
Finding a good sunscreen is the first step to safe sun time but there are also many adorable accessories with UV protection to keep your skin safe.
We already know the risk of skin cancer is very real and sunburns are just annoying but Douglas E. Brash, senior research scientist at Yale School of Medicine (and the lead author of the study) went on to explain: "When you go to the beach and sunlight hits your arm, it makes the kind of DNA damage that causes melanoma mutations within a second. This is so fast that about all you can do is prevent it with sunscreen or a hat."
While that's beyond scary to think about, the right summer accessory could help save your skin. And as usual, we've got you covered (literally). We found the most adorable accessories to shield your precious skin from UV rays and add a little extra chic to your closet.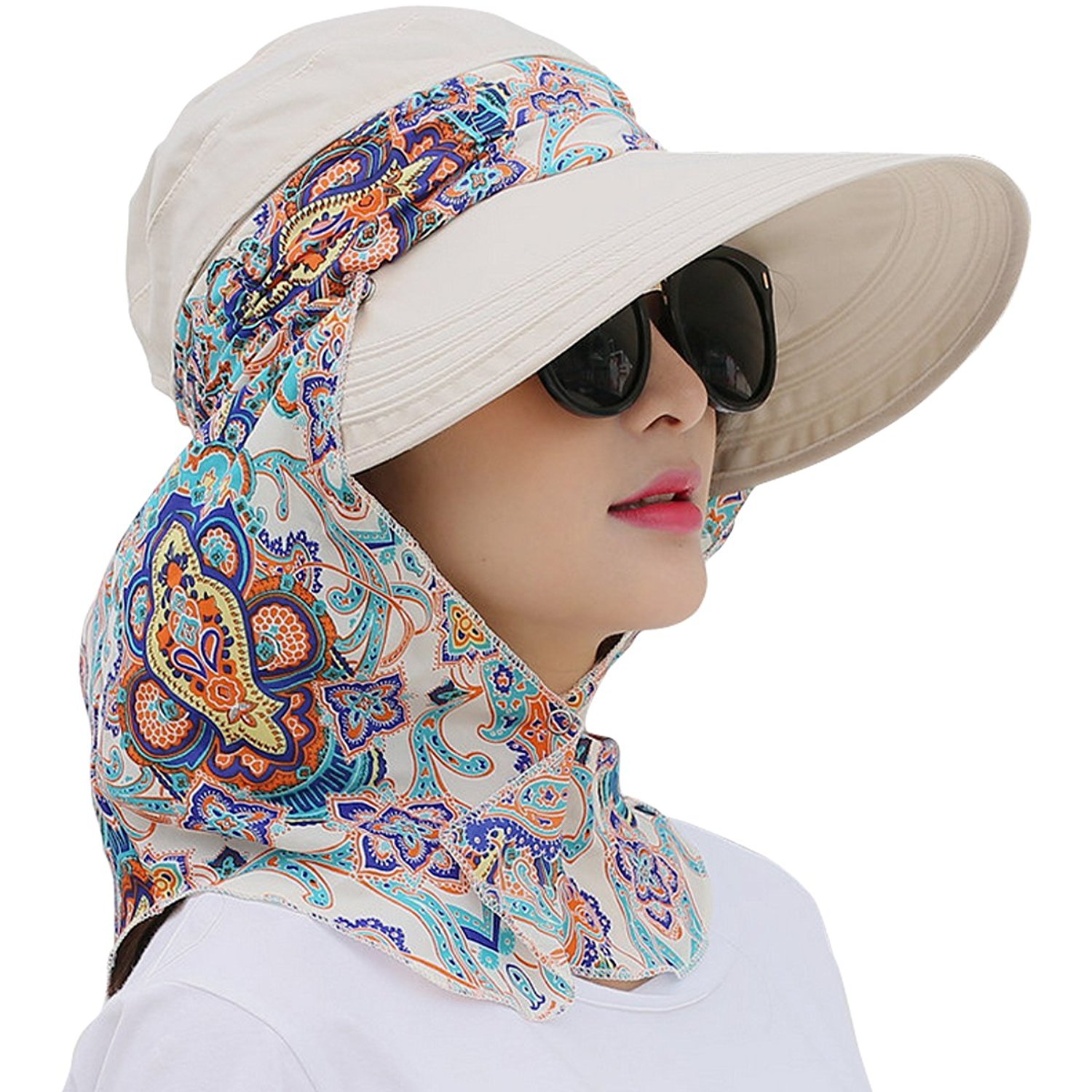 Made of breathable skin-friendly cotton, this 3-part UV protection combo is exactly what you need this summer. The makers have included a large wide-brim visor that provides perfect sun protection for your face, along with a scarf for neck protection, and a detachable cap piece to cover the top of your head. It also comes in a bunch of different floral print designs, each just as summer-y as the next.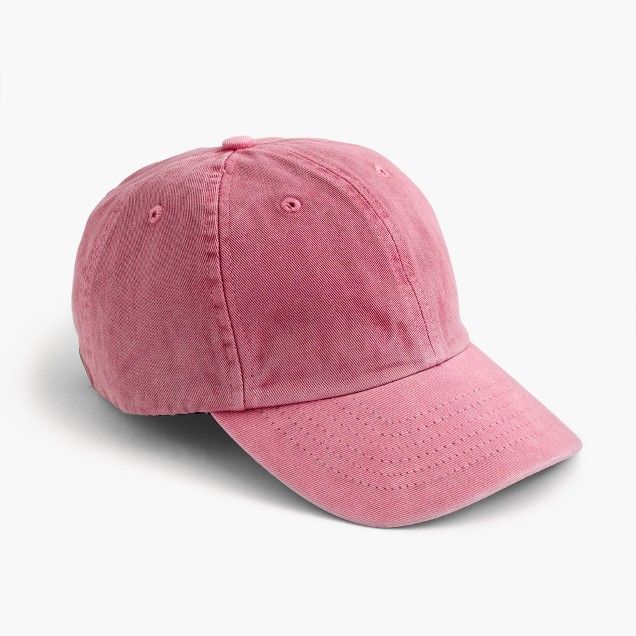 If florals and floppy hats aren't your style, this dyed baseball cap might be what you're looking for. J.Crew's one size fits all cotton hat comes in four really pretty colors and if you're feeling extra fancy (we always are), you can even add a monogram.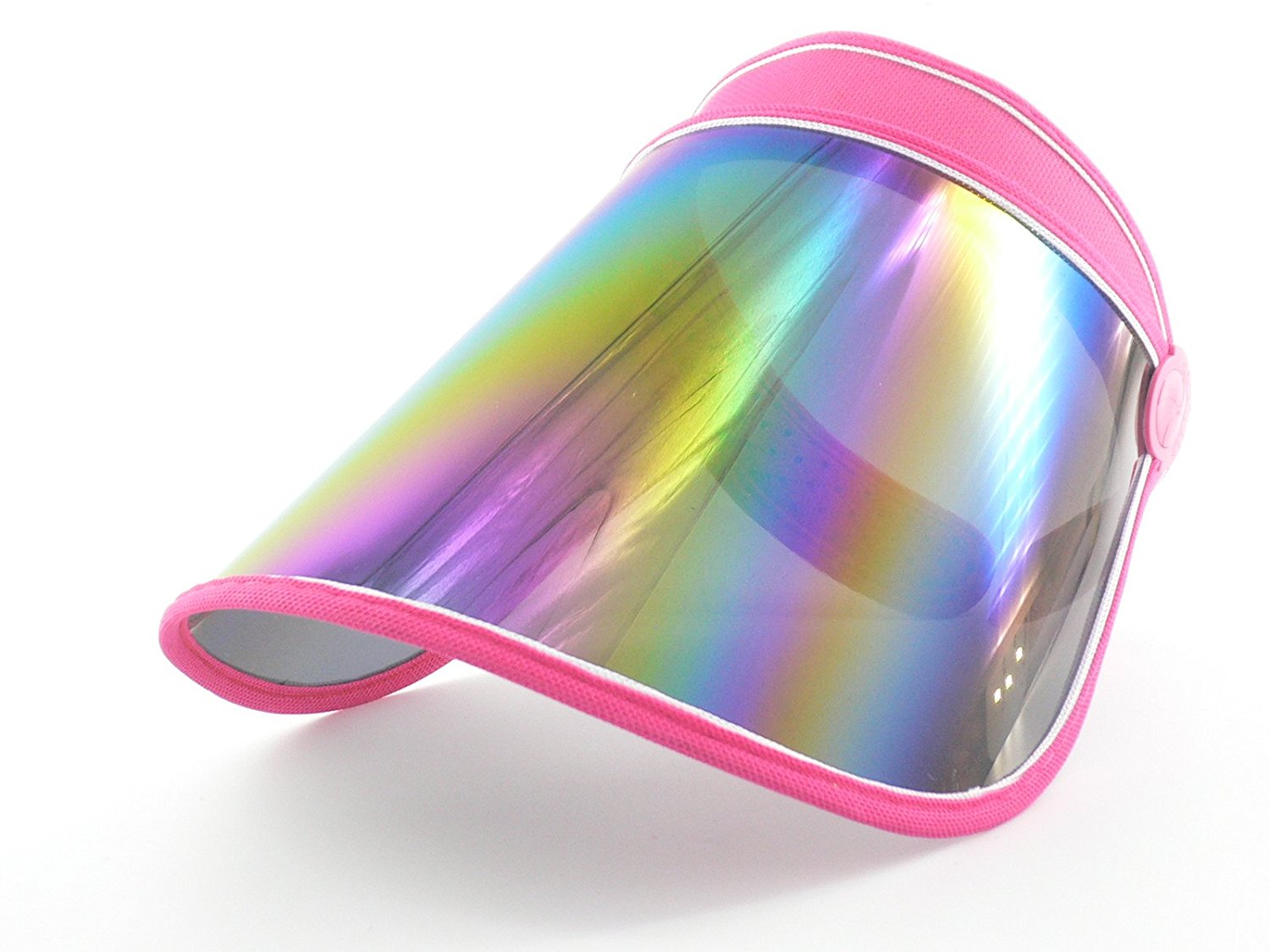 For the futuristic fashion lovers out there, you might want to hurry up and grab this sun visor. Not only does it look cool, it will also protect your eyes and face from UV rays without obstructing your vision.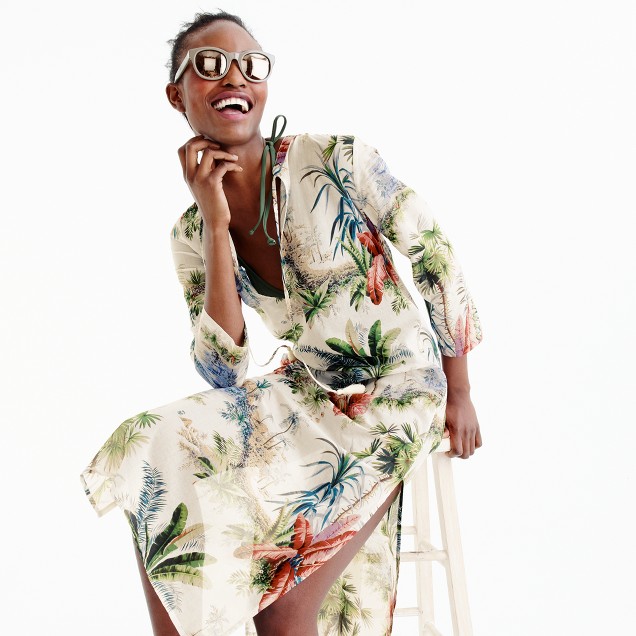 If like us, you really do plan on spending as much time at the beach as humanly possible, then you'll need some extra coverage for your body, and we've found the perfect cover-up from J.Crew. It's absolutely gorgeous and will give your arms, legs, back, and stomach a little extra coverage when you're not in the water.
If you hurry, you might even catch their 50% off summer-ready picks sale.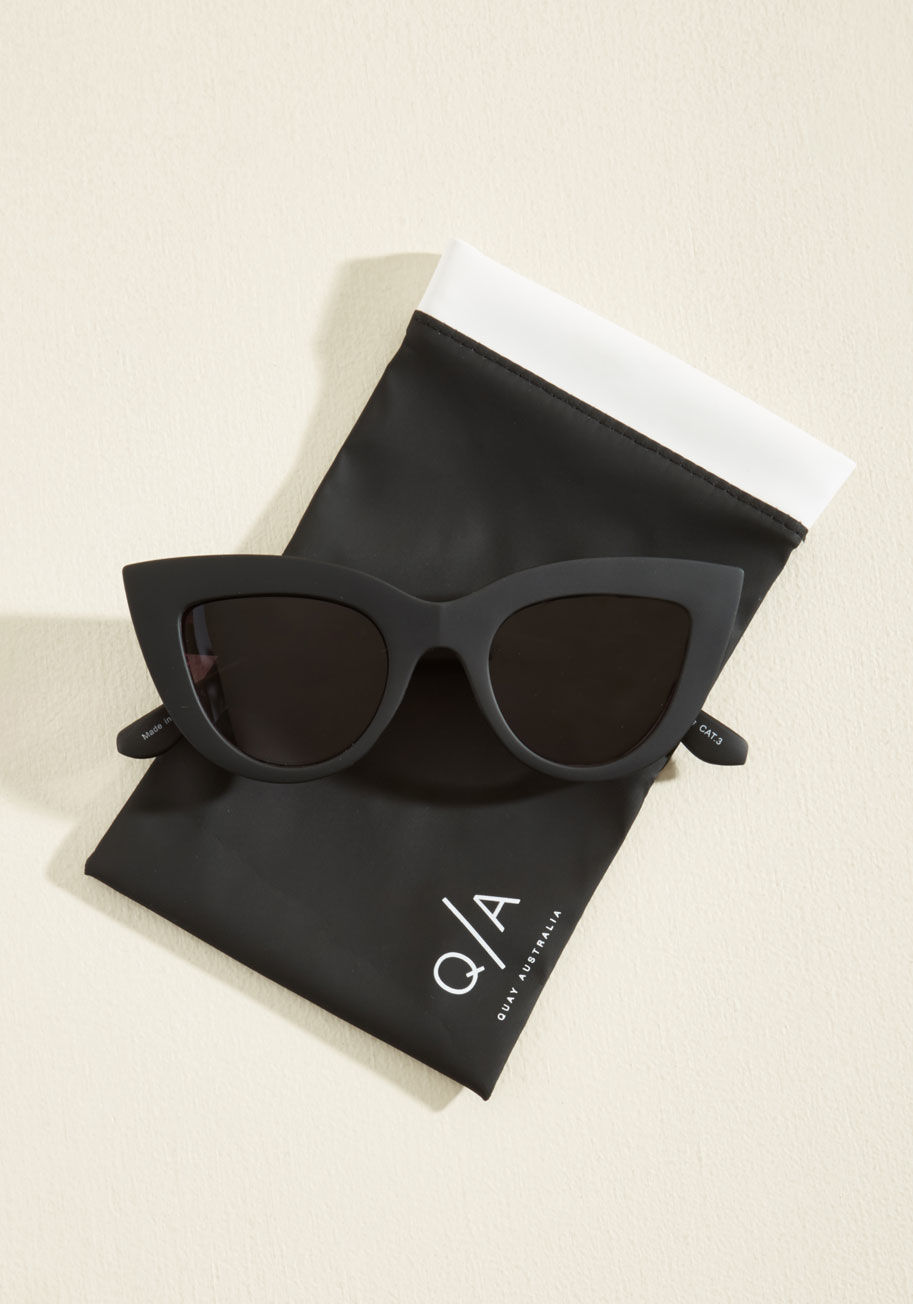 There is no way we could discuss protection from the sun and UV rays without mentioning sunglasses! These Quay sunnies are so adorable and will shield your eyes while keeping you stylish.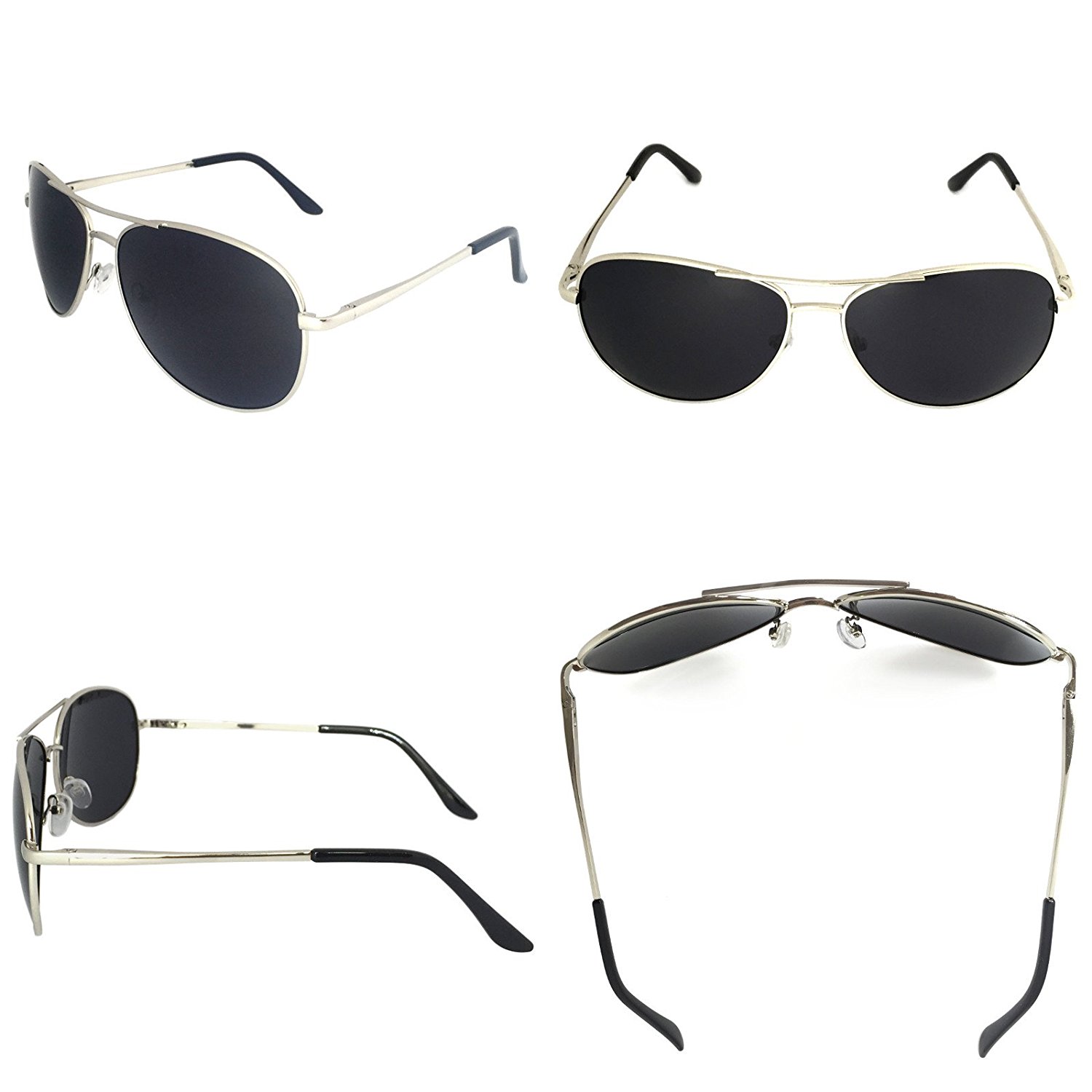 If you prefer a more classic pair of shades then these aviators could be what you're looking for. They're military style with polarized lenses that promises 100% UV protection…and they're on sale.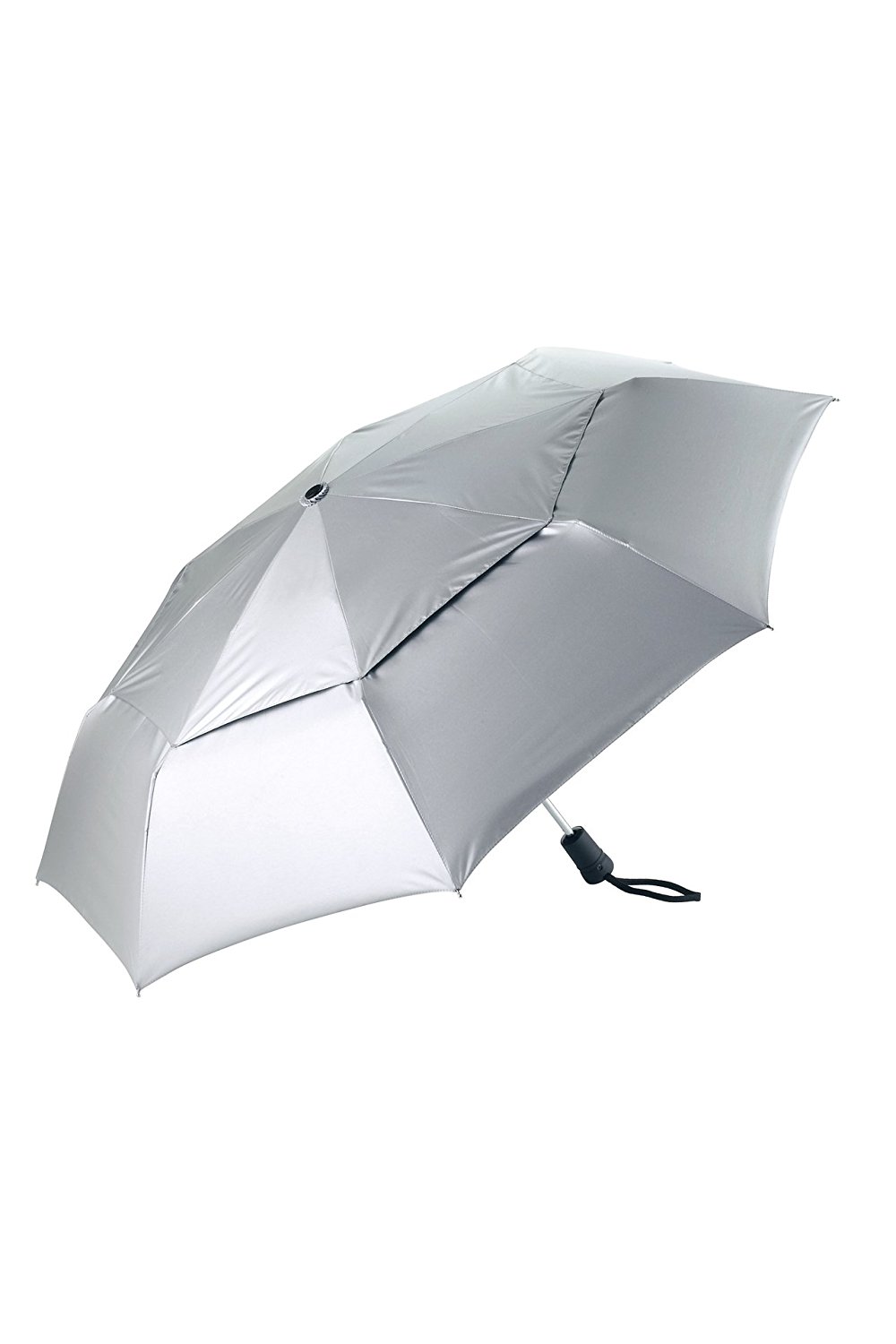 Get your Mary Poppins on with Coolibar's sun protective umbrella.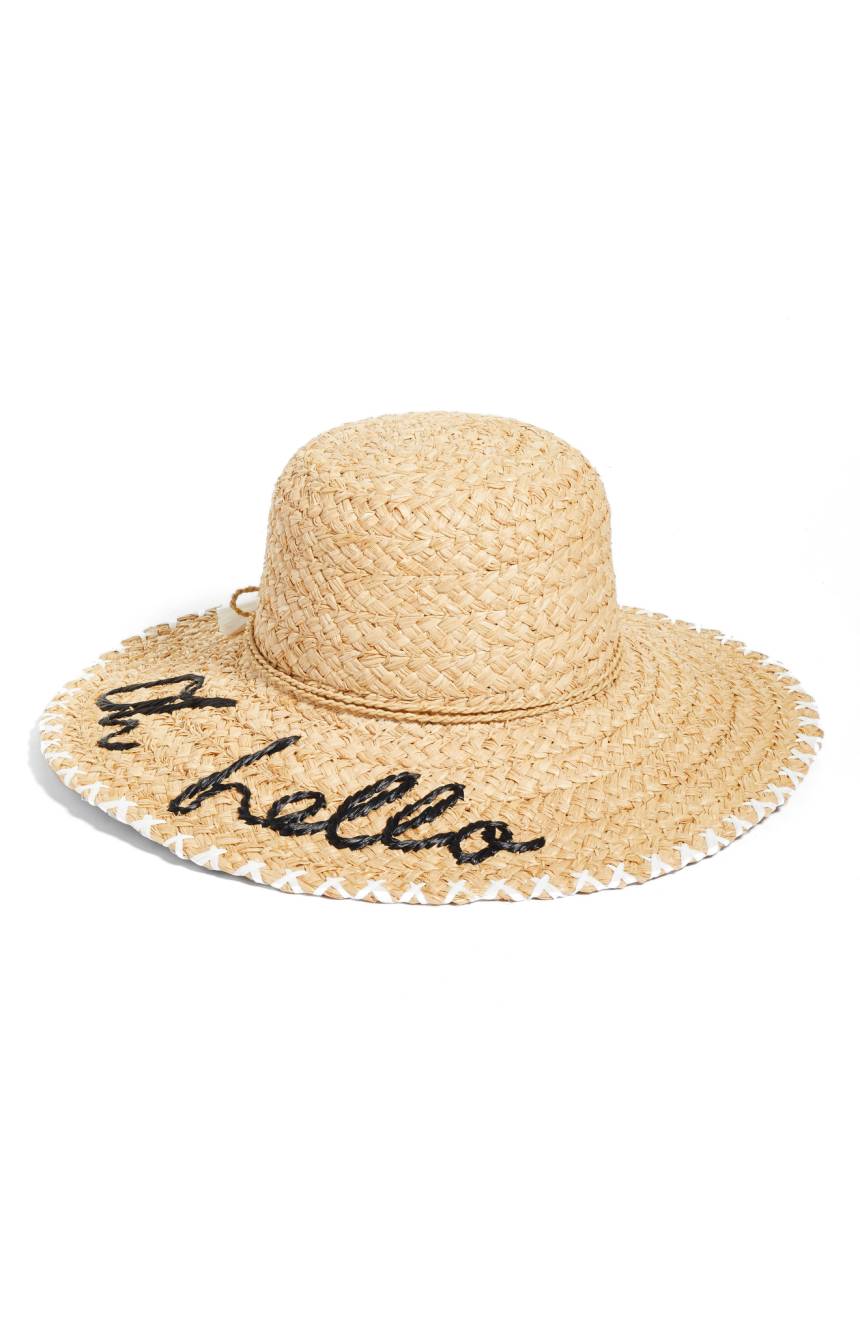 We had to take it back to hats for this simple yet stylish embroidered raffia beauty from Kate Spade — perfect for shielding your face while spending the day at the beach, on a cruise, or anywhere else.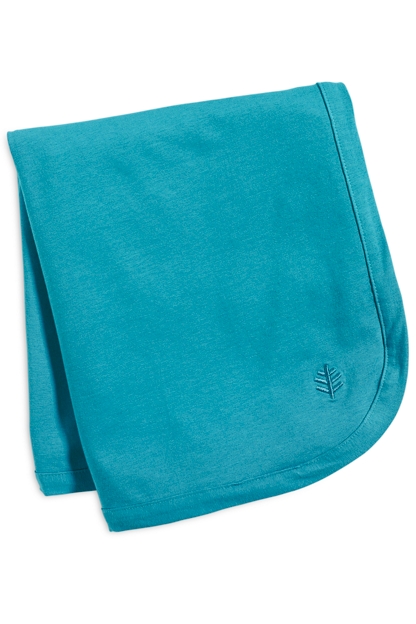 Super soft against the skin, lightweight, cool, and comfortable with the highest quality zinc oxide protection, this sun blanket offers instant UPF 50+ coverage perfectly sized for kids but also works great for adults, too, to keep your legs covered from the sun.
10UV Protection Sleeves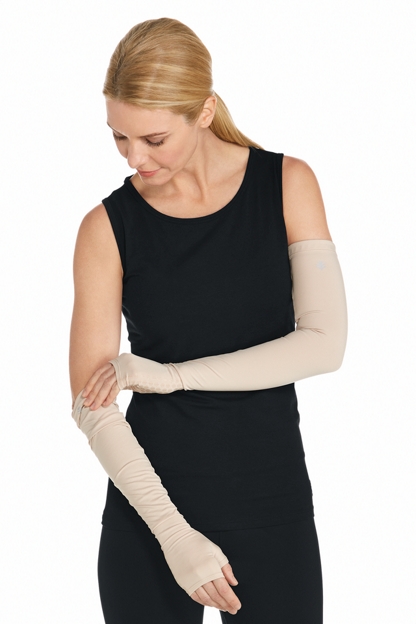 This might not be ideal for the beach, but UV protection sleeves are the perfect accessory to protect your forearms when wearing any short-sleeve shirt while running errands or playing sports.
We hope one (or all) of these adorable accessories will help protect you from UV rays. And remember kids, always keep your sunscreen nearby while you soak up the fleeting summer sun!