Adele spoke about how she might not ever tour again, and NOOO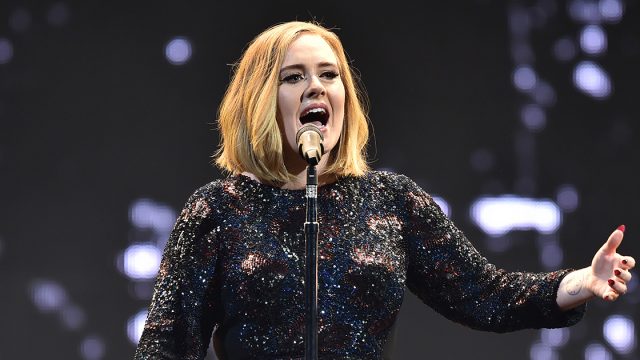 If you got the chance to head down to her world tour over the past year then you might be one of the lucky ones, as Adele has said she might not tour again, and noooo!
Following the release of her record breaking album 25, Adele launched her first full proper world tour, and it looks like it's been a hoot. The British singer has had to maneuver being attacked by bugs, has gotten her Beyoncé on, and has even seen a stage invader in the form of a bat.
What's more, the singer's tour has already earned LOADS of money, too, with people actually selling bags of air from her shows in New Zealand.
https://www.instagram.com/p/BRyAMz6AQUG
Despite its success, however, it seems that this might be the last tour that Adele will ever undertake.
The singer, who has previously spoken about her intense stage fright, was speaking to crowds in New Zealand where she spoke about how her nerves are still a really big issue.
"Touring isn't something I'm good at – applause makes me feel a bit vulnerable. I don't know if I will ever tour again," she said. "The only reason I've toured is you. I'm not sure if touring is my bag. My greatest accomplishment in my career is this tour."
false
Continuing, the star said that despite having toured for 13 months, and with just four more dates left of her epic world tour, she was too afraid to change things up and that her nerves had actually gotten worse.
"I get so nervous with live performances that I'm too frightened to try anything new," she explained. "It's actually getting worse. Or it's just not getting better, so I feel like it's getting worse, because it should've gotten better by now.
"With my stage fright, I just don't want to let people down. I get so nervous on stage that I don't have the guts to improvise or anything like that."
While of course we'd love for Adele to tour for as long as possible, we totally get that her nerves must be really difficult to deal with, and we're super proud of her for overcoming them so that she could head out on the road for as long as she has.