Adele proves again that she's the most relatable person on the planet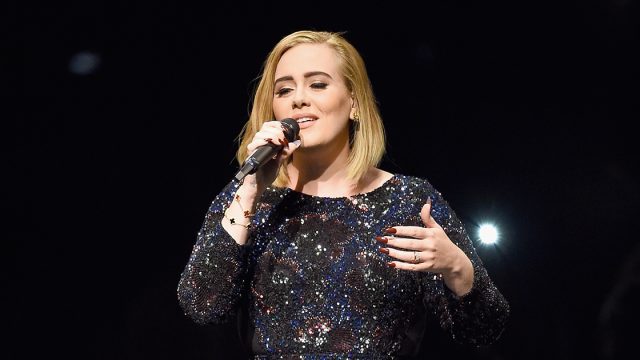 We've all had that moment where we've been for dinner, picked up something for lunch, or just had a really, really good snack, and felt the need to share that fact with the world. It's why Instagram is full of pictures of people's food; we love to share what we're eating. And it seems that superstars like Adele are no different.
Currently, Adele is on a massive world tour supporting her record breaking album, 25. The London-born singer just completed a six date run at L.A's Staples Center, and will head to Pheonix tonight (August 16) before heading BACK to the Staples Center for a further two dates. Basically, she's one busy popstar.
Of course, being on tour you're constantly in different hotels, eating whatever you can pick up in between shows. And it seems that Adele found one item that she just HAD to share with us.
Taking to Twitter to share her delight, Adele detailed how she was eating the "best burrito" of her life.
"I need to share with you all that I am eating the best burrito of my life," she wrote. "It is an explosively joyous moment."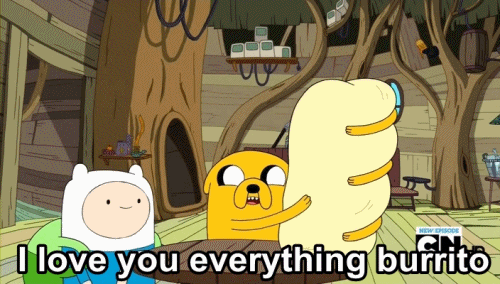 You might be aware that Adele isn't an avid tweeter, mainly because the singer isn't allowed access to her own account due to a flurry of drunk tweets.
Speaking to a British radio station, the singer said that her management took the account off of her.
"I go through three people people," she said. "I'm not allowed any passwords to anything because of drunken tweets and all that. I'd put my foot in the mouth with that." 
Amazing.
Adele recently put rumors to bed that she was set to perform at next year's Super Bowl half time show sponsored by Pepsi. "I mean, come on, that show is not about music. And I don't really put on…I can't dance or anything like that," she said to a crowd during a show. "They were very kind, they did ask me, but I said no." 
We're not surprised that Adele decided to share her love for her burrito on social media, tbh. We mean, if we'd had a burrito that was "an explosively joyous moment" we're sure that we, too, would have taken to Instagram or Twitter to share our delight at what we were eating.
Thinking about it, however, we would definitely like to see a Diners, Drive-Ins, and Dives style show, where Adele travels the countries trying different foods. Wouldn't that just be HILARIOUS?