Adele has poop problems sometimes, is all of us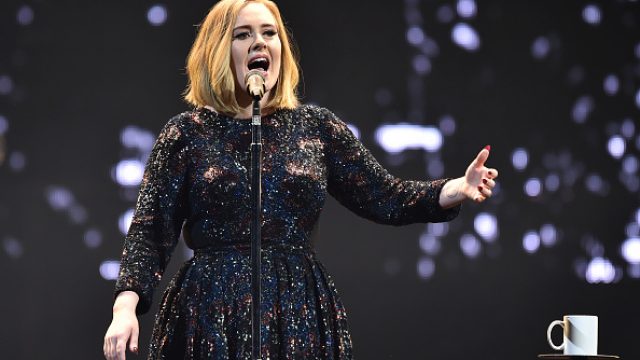 We love Adele – not only because she makes us want to belt ballads in the shower, but because she isn't afraid to get real. Like really real.
According to The Guardian's Alexis Petridis, Adele started her world tour off on an interesting note (pun intended). After singing three songs, she began to address the audience and candidly revealed that she wanted to say something earlier in the performance, but was told not to. Considering that her intro was both moody and dramatic (and involved an intense, black-and-white film of her eyes), this makes sense – especially in light of what she had to get off her chest…
"I've been fucking shitting myself all day," Adele stated, bluntly adding, "Bad bowel movements. I've had to have an Imodium."  (Note: an Imodium is a drug used to treat diarrhea.)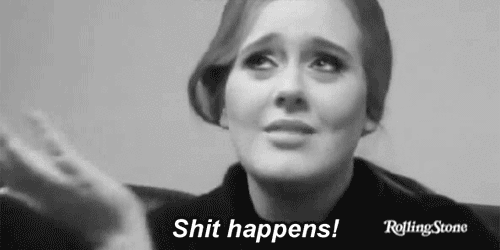 We've all had to make extra trips to the bathroom when we're extremely nervous, so we totally sympathize with Adele's tummy trouble. Though… we can't even imagine how terrifying it must be to perform a world tour after a years-long hiatus. Plus, there's added pressure because people are selling her UK tour tickets for £25,000 (about $34,903)!
Nonetheless, Petridis asserts that Adele was in complete control (of everything, including her bowels) during the entire performance. As expected, she continued to charm the crowd, following her poop announcement, by singing Happy Birthday to a member of her audience. She also allowed someone to get up on stage so they could propose to their partner (which sounds like an amazing proposal story, tbh).
"I know some of you have been dragged along here tonight but I'm going to win you over," states Adele, at one point during the Belfast-based show. Honestly, we'd expect nothing less from Queen Adele (even when she is experiencing a colon conundrum).