Adele is perfection in this no-makeup selfie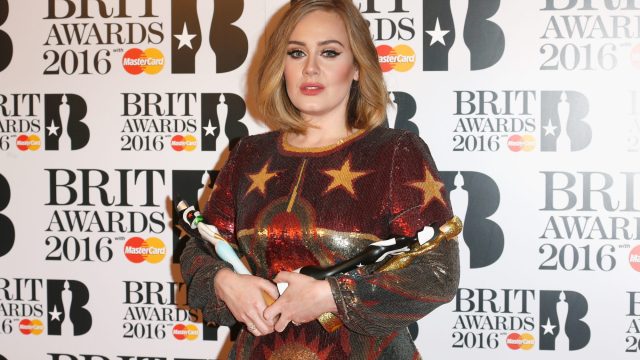 It's no secret that we love Adele. She's utterly and completely down-to-earth when it comes to the glitz and glam of fame, and what's more, she's truly one of the most talented artists of our (or any) generation. Plus, she has a killer sense of humor.
And we're loving her even more after seeing this totally makeup-free, natural selfie on Instagram.
But first of all, here she is removing her makeup.
And here she is once it's all gone.
Yeah, no wonder this thing prompted over 6,000 comments from adoring fans. Adele literally glows — with or without makeup.
Unfortunately, Adele is currently battling a cold in Phoenix, and she even had to cancel her second show there this week because of it. So we're sending her all the well wishes humanly possible, hoping for a speedy recovery. And to apologize to her fans, she posted this video — also makeup free, and also, perfect.
We're big supporters of Adele, because she's always open, honest and body positive — even when she's feeling under the weather. Way to go, lady. Get well soon, and keep rocking it!