Adele's makeup artist just revealed the secret to her perfect cat eye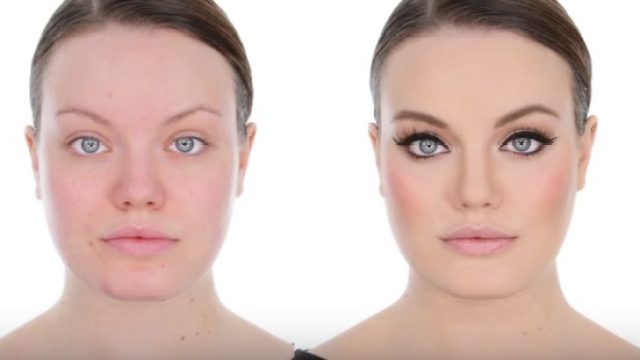 You may not be able to replicate her ethereal voice, but now you can master the perfect Adele cat eye look! Makeup artist Michael Ashton has finally divulged the secret behind his long-time client's sultry look, sharing his artistic process in a video tutorial shared by fellow makeup aficionado, Lisa Eldridge.
"This is really a lovely example of a performer working with a makeup artist to really work together and collaborate to create a signature look," Eldrige says in her introduction to the video.
Ashton has worked with Adele since the early days of her career in 2007. His signature look is lashes and liner, and during the course of the twenty-minute video he transforms his subject into a look of what he calls "high-octane glamour."
The comprehensive how-to video features a slew of products and brush types, staring with a nuanced foundation that incorporates cleansing water, rose oil and illuminating balm to plump and even out the skin tone.
From there Ashton dives right to the eyes, a truly multi-faceted process that requires attention to detail, and frankly, determination. This is certainly not the five-minute face, but one must pull out all the stops to look like the one-and-only, Adele.
The products used in the informational video are numerous (and on the pricey end) but a few mentioned include Tom Ford eyeshadow quads, Bobbi Brown liner, Diorshow mascara, and a MAC blending brush. For fixing any eyeliner mistakes, Ashton also recommends Bioderma Sensibio H20. Of course, some of these can be subbed out with whatever you've got handy (after all, who doesn't have about four neutral shimmery eye palettes laying around?) And just remember, Adele wouldn't turn up her nose at drugstore brands subs, and neither will we!
What the full video here.