Adele secretly planned, officiated, and performed at her friend's wedding, and is she available for ours?
Over the summer of 2017, Adele made the heartbreaking announcement that she might be done with touring. Since that statement, she's been under the radar, save for a few social media posts here and there, like the time she cosplayed as Dolly Parton. So what is she doing now that she's a stay-at-home-singer? Adele has apparently taken up wedding planning. English talk show host Alan Carr just revealed that Adele planned his entire wedding to Paul Drayton in the backyard of her house and even got ordained so she could officiate. Yes, Adele officiated a wedding. Where do we sign up?
Oh, and she sang during the first dance. So, let us get this straight. Adele was the wedding planner, venue, officiant, and DJ? Cool, cool, cool.
"We've known her for ages and when we told her we were getting married she said, 'Can I please plan the whole day for you?' So she organized everything," Carr told British daytime talk show This Morning (via Mirror Online). "It was in her back garden."
"She's the kindest, sweetest, most generous person ever," he elaborated. "We go in there and there's a grand piano with a man playing 'Ordinary People' and then she sang our songs with the first dance. It was absolutely amazing."
Unfortunately, Carr wouldn't reveal what songs Adele sang.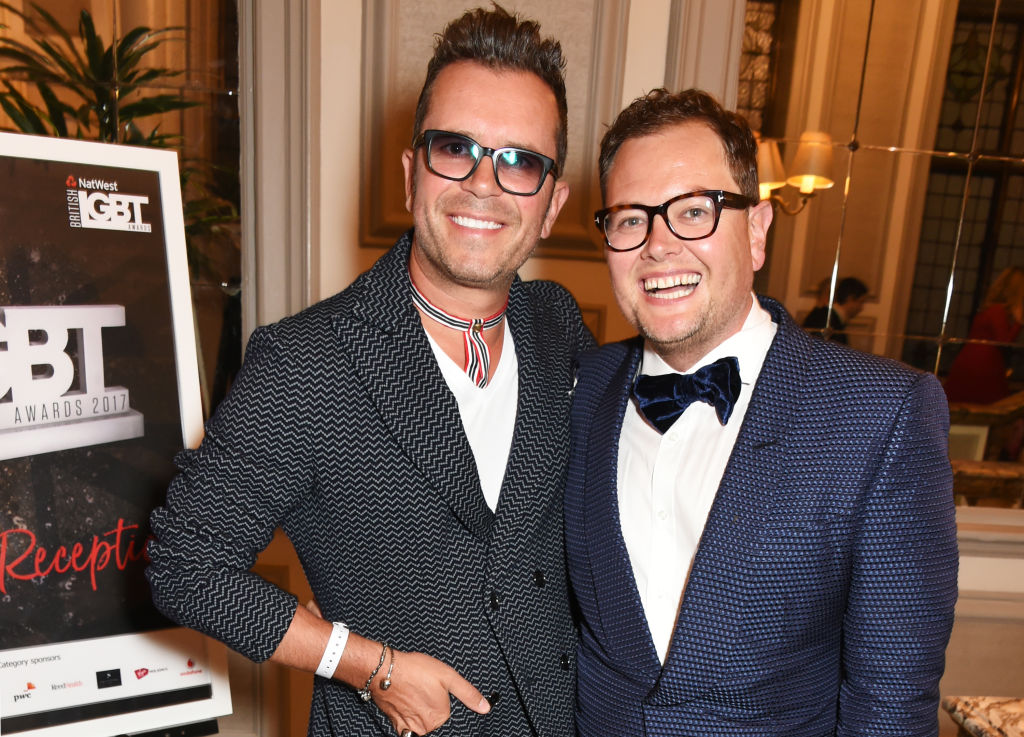 Adele shared a photo from the wedding and it looks like she officiated in front of a Kim and Kanye-inspired flower wall. Bonus points to *Adele the ordained* for wearing a giant gold cross around her neck.
Adele kept the entire thing under wraps for so long, we don't even know when the wedding took place. According to the Mirror Online, Adele and Carr met at the Brit Awards in 2008, so this friendship goes way back. We've always assumed that Adele was awesome, but hearing how she single-handedly pulled together an entire wedding ceremony for her friend confirms it. As Carr put it, "I can never repay her. She's a one-off. As we all know, she's just the best."