Adele just confirmed a HUGE rumor at a concert in Australia
Is it appropriate to deliver belated congrats to someone about something that you kind of already suspected, but didn't exactly know to be true? Sounds like a question for Miss Manners, but for now, we'll err on the side of caution and say congrats to Adele, who just confirmed she's married!
Back in December, many suspected that Adele wed her beau Simon Konecki after she was spotted in L.A. wearing what appeared to be a wedding band. Then we basically assumed it was true after the "Hello" singer delivered her emotional Grammys speech for the Album of the Year win, in which she referred to Konecki as "my husband."
"Grammys, I appreciate it, the Academy, I love you, my manager, my husband and my son – you're the only reason I do it."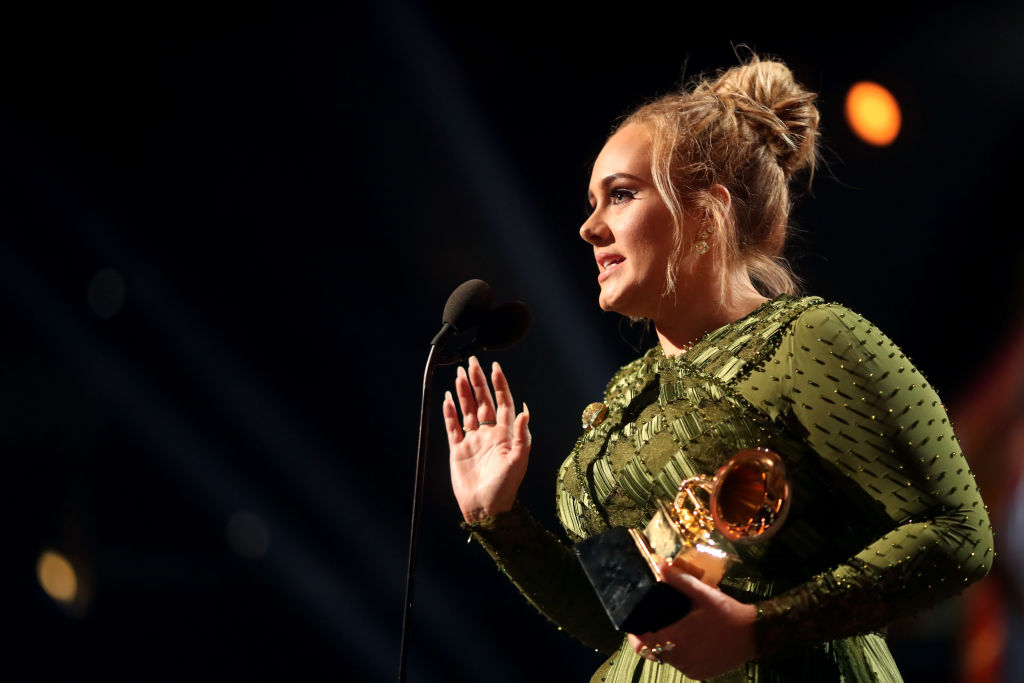 So we know this isn't the most surprising news, but we're still totally excited for Adele. But the fans who heard the 28-year-old publicly admit that she's married have to be feeling absolutely over the moon about receiving the information from the singer herself.
While on stage at a concert in Brisbane, Australia, Adele revealed the inspiration behind her 21 single "Someone Like You," telling them,
"As bad a break-up can be, and as bitter and horrible and messy it can be, that feeling when you first fall for someone is the best feeling on earth," the singer told the crowd. "And I am addicted to that feeling. Obviously I can't go through with those feelings because I'm married now."
Aww. Congrats again, Adele! Now that you've formally shared your love with the world, we'll be patiently waiting with tissues in hand for a tear-jerking, name-dropping ode to Simon on your next album.