We're freaking out over Adele's Instagram doppelganger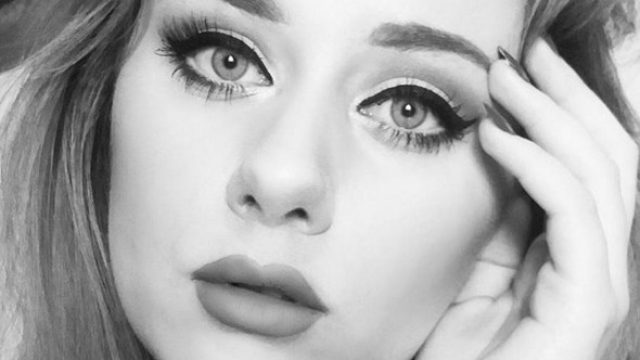 Celebrity doppelgangers have been popping up all over the Internet lately. And with good reason: When there's someone we love and we find out that there's more than one of them, the world rejoices. It's just nice knowing that there are people out there who look like Leonardo DiCaprio, Bradley Cooper and Taylor Swift. Now, the latest doppelganger discovery is a dead ringer for Adele.
Meet Ellinor Hellborg, a 22-year-old woman from Sweden. She likes to experiment with makeup and share different looks on Instagram. And she's really good at it. Ellinor's makeup looks range from soft to bold. One minute she's showing off high cheekbones, and the next she's rocking hot pink eye shadow. But there's one look that the Internet is obsessing over: Her transformation into Adele.
Ellinor already looks a lot like the singer, but once she matches her makeup, they're practically identical.
Ellinor got every detail just right, from the winged eyeliner to the giant lashes to the long nails.
She also perfected Adele's piercingly intense gaze.
Even when Ellinor isn't going for the Adele look, she still bears a striking resemblance to the singer. Her eyelashes are bonkers in this one.
Ellinor has some serious makeup skills. She even created a look inspired by Zooey Deschanel!
Ellinor is flattered that so many people think she looks like Adele, but she also wants to remind her followers that the pics are all in good fun. "I do not strive to look like her, or anyone else. I do not claim to look like her, or anyone else," she shared on Instagram. "I have my own face and I look like me."