Adele reveals she may never tour again in an emotional message to fans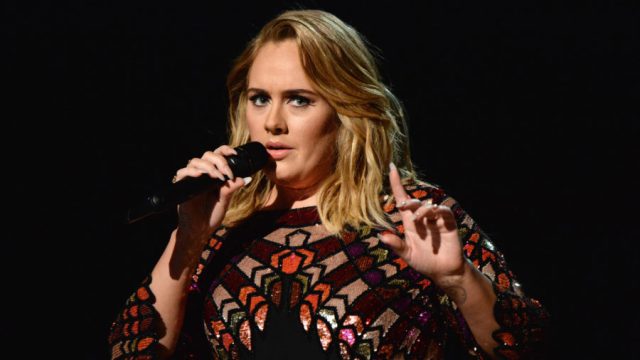 Adele has been touring now for close to ten years, ever since her debut album was released all the way back in 2008. But the songstress may be giving it up for good, and here's the reason why.
In a heartfelt note to her fans, Adele says she may never tour again, and while we're totally sad, we also totally get it. Adele reportedly shared a handwritten note with fans in the final leg of her shows at the UK's Wembley Stadium saying, "I don't know if I'll ever tour again."

The note was reportedly distributed in the tour programs fans received at Adele's Wembley show on Wednesday night.
Part of the note reads:
"Touring is a peculiar thing, it doesn't suit me particularly well. I'm a real homebody and I get so much joy in the small things. Plus I'm dramatic and have a terrible history of touring. Until now that is! ... I only ever did this tour for you and to hopefully have an impact on you the way that some of my favourite artists have had on me live. [...] I will remember all of this for the rest of my life."
Adele has not formally addressed the note, though she is performing three more shows at the arena, the last three of her tour in support of her 2016 smash album 25. And she has been vocal in the past about how she's not a fan of touring, revealing to a crowd in New Zealand in March that touring isn't her thing.
"Touring isn't something I'm good at. Applause makes me feel a bit vulnerable. I don't know if I will ever tour again. The only reason I've toured is you. I'm not sure if touring is my bag. My greatest accomplishment in my career is this tour."
Whether Adele chooses to tour again in the future is entirely her choice, and we fully support anything she feels is best for her personally. Just please never stop making music, lady! That's the ONE thing we think we couldn't handle.