Adele and Ellen just hilariously pranked Jamba Juice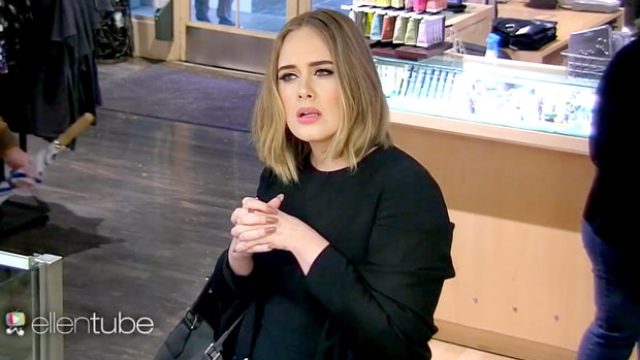 What happens when Adele and Ellen DeGeneres join forces? They pull pranks at Jamba Juice, obvs.
Here's what happened. Ellen spoke to Adele through an earpiece, ordering her to totally make a fool of herself (all in good fun!) at the Jamba Juice on the Warner Bros. lot. Naturally, she started by having Adele yell "HELLO FROM THE OUTSIDE" outside of the smoothie store. Then, she went in and asked for ridiculous orders, such as a large Jamba juice in a small cup. (To the employees' credit, they tried so hard to accommodate her.)
Adele also proved she has zero shame by following Ellen's orders to cut off wheat grass and chomp on it in the middle of the store like a goat, and it was absolutely beautiful (if not a little squirm-worthy). On top of it all, Ellen couldn't stop laughing, and Ellen's laughter is *probably* the most contagious thing in the entire world, no exaggeration.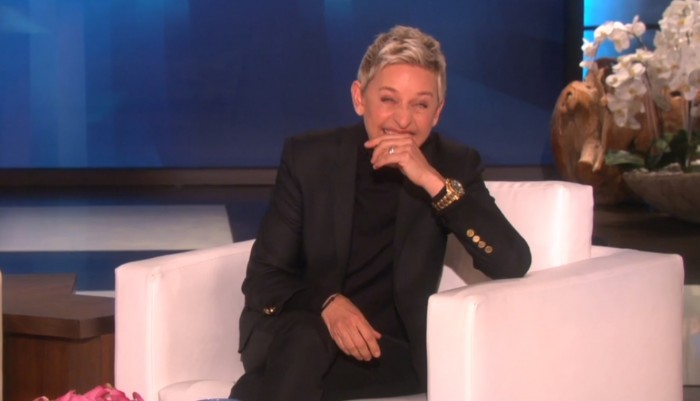 Check out the full video below. Petition to give Ellen and Adele their own prank show? Yes please!