We should applaud Adele for doing the right thing with how she cancelled a tour date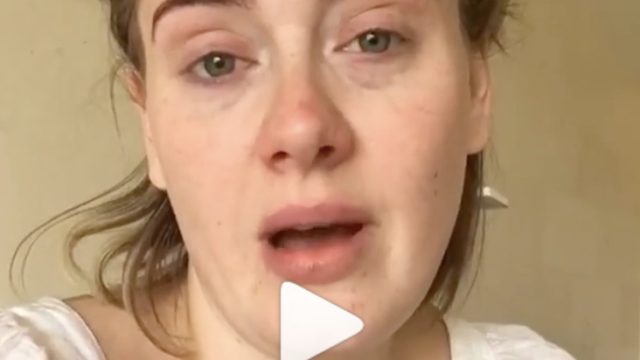 Adele gives us yet another reason to love her.
The superstar posted a video on Twitter apologizing to her fans for cancelling her second concert in Phoenix on her mega world tour due to a cold. Looking distraught but still stunning, she poured her heart out like she does in her music, letting her fans know just how much she loves them and promising to return to Phoenix later in the year.
"I pushed too hard, and my cold has gotten the better of me," she said. "Cancelling shows is not something I want to do, and I am so sorry to let you down. It's the last thing I want to do, but I have to look after myself."
She then promised fans to "smash it" on the rescheduled tour date.
Either way, Adele could never disappoint us. She remains the most down-to-earth music superstar on the planet with her killer pipes and wicked funny sense of humor. Thus far, her concerts have included side banter on everything from enjoying "12 jugs of Sangria" to craving Burger King's Mac 'n' Cheetos ("How can I not eat that?").
This video post adds to how relatable she is. She didn't really have to post a video apologizing for her cancelled concert, Adele did so anyway because she really cares about her fans and really identifies with them (us).