Adele just said this AMAZING thing about parenthood and it's so powerful
Part of the reason we totally love Adele is because the British singer is so real. That and the fact that her music is incredible. That's why we're totally in awe of how Adele has opened up about struggles with postpartum depression and her views on parenthood.
Discussing the pressures of fame and being a mother, Adele made some amazing points about the decisions to become or not to become a parent and they are absolutely wonderful.
"I think it's the bravest thing not to have a child; all my friends and I felt pressurized into having kids, because that's what adults do," Adele told Vanity Fair when told it was brave to raise a child in the spotlight. "I love my son more than anything, but on a daily basis, if I have a minute or two, I wish I could do whatever the fuck I wanted, whenever I want. Every single day I feel like that."
While being a parent is, obviously, an amazing thing, there are those people who choose not to have children for whatever reasons, and we totally applaud Adele for advocating for however people want to live their lives.
What's more, the singer also talked about her own struggles after becoming a mother and it's so powerful.
Adele explained that how, after the birth of her son Angelo, she often felt overwhelmed by the responsibilities of being a parent.
"I had really bad postpartum depression after I had my son, and it frightened me," she said. "I didn't talk to anyone about it. I was very reluctant...I felt very inadequate; I felt like I'd made the worst decision of my life . . . . It can come in many different forms."
Ultimately, Adele found solace in other parents.
"My boyfriend said I should talk to other women who were pregnant, and I said, 'Fuck that, I ain't hanging around with a fuckin' bunch of mothers.' Then, without realizing it, I was gravitating towards pregnant women and other women with children, because I found they're a bit more patient," she explained.
In the end, the 28-year-old figured that she needed to take some well deserved time out for herself.
"One day I said to a friend, 'I fuckin' hate this,' and she just burst into tears and said, 'I fuckin' hate this, too.' And it was done. It lifted," she said. "Eventually I just said, I'm going to give myself an afternoon a week, just to do whatever the fuck I want without my baby."
Continuing, Adele said that while she did feel guilty about leaving her baby for those small periods of time, she felt it was a necessary thing to do for herself.
"Four of my friends felt the same way I did, and everyone was too embarrassed to talk about it; they thought everyone would think they were a bad mom, and it's not the case," she said. "It makes you a better mom if you give yourself a better time."
We love that Adele is using her platform to speak about important things like this. While it's amazing to be a parent, it's also very, very difficult and, as she says, not enough people feel they can speak out when they're struggling. What's more, we totally agree that taking some time out for yourself doesn't make you a bad parent at all. Instead, it allows you to charge your batteries.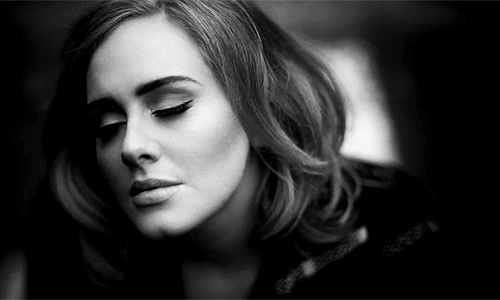 We didn't know it would be possible, but we love Adele even more now after these wonderful and insightful words on parenthood.