Adele may have just announced her new album release date when performing at her BFF's wedding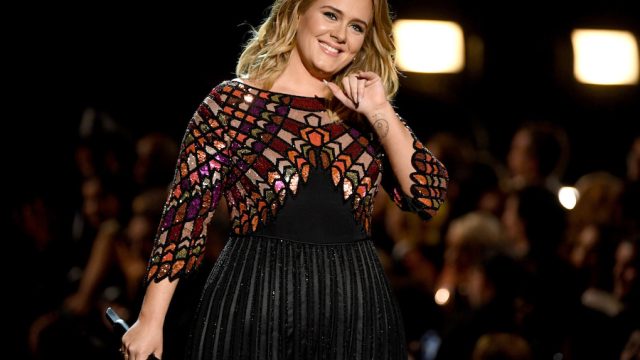 Adele just made her big return to the stage as a wedding singer on Saturday night. After reportedly officiating the nuptials for her best friend Laura Dockrill's wedding, the singer performed some major crowd-pleasers at the reception. But most importantly, in one audio clip, Adele seems to say, "Expect my album in September," though neither the artist or any of her representation has confirmed.
We have our fingers so crossed that we can expect a September Adele album release. Listen to the audio clip in question to judge for yourself.
In clip that has everyone talking, Adele seems to shout out her album release information before leading into the song "Rolling in the Deep." However, the sound is definitely muddled. false
According to MusicWeek, the artist's agent and manager hinted in January that new music is coming in 2020, and said, "the sooner the better." So, a September release date wouldn't be out of the question with what we know so far. Until we get official confirmation of Adele's next album, though, we'll have to be content with these videos of the singer living it up at her best friend's wedding.
In addition to singing her 2010 hit "Rolling in the Deep" off the album 21, she also gave her rendition of the Spice Girls' "Spice Up Your Life" and Beyoncé's "Crazy in Love." And, of course, the crowd was recording the show from all angles. Florence Welch was reportedly also in attendance at both the ceremony and the concert, so see if you can spot her thriving in the audience.
These are clearly the luckiest people to ever attend a wedding in all of history.
We also get a closer look at Adele's Oscar de la Renta skirt, which she wore with white top, gold hoop earrings, and a low wavy ponytail.
At one point during the show, Adele's bestie joined her on stage and they seemed to be having the time of their lives. They belted out Candi Staton's "Young Hearts Run Free" together before covering Beyoncé. It's safe to say that we are crazy in love with this friendship.
If all receptions were star-studded parties like this one, we would never complain about the chaos of wedding season ever again.