Get ready — Adam Scott's new fall show is like "Parks and Recreation" meets the "X-Files"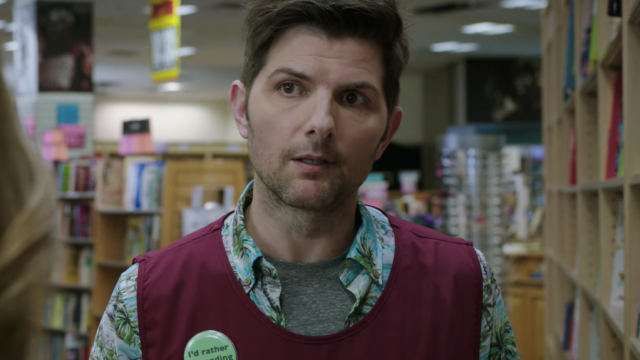 Have you ever wondered what would happen if Ben Wyatt came face to face with some aliens? Well, wonder no more. Fox has just released the first trailer for their upcoming comedy, Ghosted, and no, it's not about Adam Scott not returning your texts. Instead, it's about Adam Scott hunting down GHOSTS and other PARANORMAL THINGS.
Where has this show been all our lives?
According to Fox, Ghosted follows the misadventures of "the unlikely partnership between two down-on-their-luck polar opposites tasked with an even more unlikely mission: saving the human race from aliens. Leroy is a cynical skeptic and former missing persons detective, who, if we're speaking frankly, thinks that 'aliens' are a big ole bunch of B.S. and that people who believe in them are certifiably nuts…people like Max. Max is a genius 'true believer' in the paranormal who's convinced his wife was abducted by aliens. At low points in their lives, both Leroy and Max are recruited by the Bureau Underground, a secret government organization investigating paranormal cases. Now, this heroic group of underdogs will look into 'unexplained' activity in Los Angeles that often leads them to scary, thrilling, and hilarious places, as they attempt to uncover the truth and keep the earth rotating on its axis for at least one more day."
Judging from the first trailer, this show will combine everything we love: Jokes, ghosts, Adam Scott freaking out about things, and a faulty printer.
https://www.youtube.com/watch?v=ubbjVowDuys?feature=oembed
If you can't wait to check this out for yourself, you're in luck. Ghosted has landed the 8:30-9:00 p.m. slot on Sunday nights this fall, and it's never too early to set your DVRs.