Adam Rippon just turned down an NBC correspondent gig for the best reason ever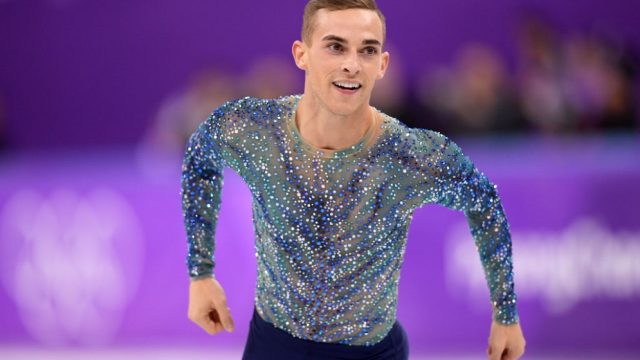 There's no longer any doubt that Adam Rippon is one of the standout athletes from the 2018 Winter Olympics in PyeongChang. Not only is he incredibly talented, but he's got a wicked sense of humor — and he doesn't seem to take himself too seriously. Rippon's personality is a breath of fresh air, and NBC has noticed. In fact, they offered him a chance to be an official Olympic correspondent for the remainder of the games.
Rippon declined the offer, but for a reason that'll make America proud. Since he came to the Olympics with his team, he wanted to leave with his team — and didn't want to abandon his new friends at the Olympic Village. It must have been a tough choice for him to make, but we respect his decision (and we have a feeling they'll be a lot of on-camera opportunities when he returns home).
The 28-year-old skater made history as the first openly gay American athlete to qualify for the Winter Olympics. "I'm a little surprised that it's 2018 and I'm the first," he said in an interview with TIME. "In this day and age, I think it's so important to be visible and stand up for what you believe in and let the young kids know that it's OK to be yourself."
Rippon's relatable commentary have made the Olympics even more fun to watch than they already are, so we know exactly why he was offered the big gig.
And even though some outlets reported that it was official, Rippon set the record straight on Twitter.
We'll be patiently awaiting more from Mr. Rippon. It's abundantly clear that the world is anxious to hear from him.