Adam Rippon fires back at Donald Trump after tone-deaf Paralympics comments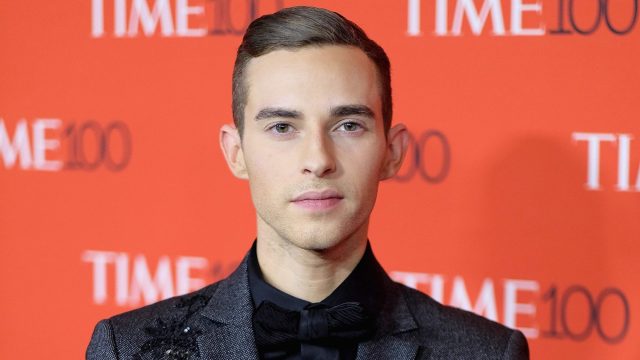 After the 2018 Winter Olympics and Paralympics in PyeongChang, it's pretty obvious the athletes on Team USA are basically heroes. In keeping with tradition, President Donald Trump welcomed more than 100 of those heroes to the White House on Friday, April 27th — and his comments during the event were a little, um, off. Trump praised the athletes before saying the Paralympics were "tough to watch," and naturally, the internet was not happy about it. The best part? Olympian Adam Rippon, who refused to visit the White House, fired back at POTUS — and we are totally here for it.
Let's start from the beginning. During his address, Trump thanked the members of Team USA for their stellar performances at the world's biggest sporting events. However, another comment he made raised more than a few eyebrows.
"What happened with the Paralympics was so incredible and so inspiring to me, Trump said. "And I watched — it's a little tough to watch too much, but I watched as much as I could. It was really fantastic, and I want to thank you."
While he didn't clarify what, exactly, was tough to watch, it's easy to see why people aren't happy with Trump's comments about the Paralympics. Sadly, we're not even surprised by his remarks. This is far from the first insensitive comment (or tweet) from Trump.
Once Trump's comments hit the internet, Olympic figure skater Adam Rippon took to Twitter to respond.
Rippon has been outspoken in his criticism of both Trump and Vice President Mike Pence — and true to form, he didn't hold back this time.
Rippon's reaction to Trump's obviously tone-deaf remarks is both hilarious and totally poignant. Even better, though, is that Rippon's actions speak even louder than his words.
When officially announcing his refusal to attend the event, Rippon tweeted: "I will not stand with people who discriminate against those that they perceive as different. In lieu of going to DC, I have donated to a few of my favorite causes."
He proceeded to highlight several charities — including GLAAD, Planned Parenthood, and the Red Cross — and encouraged his followers to join him in making America *truly* great.
We're so proud of Adam Rippon for standing up for what he believes in. It takes a lot of courage to speak out against injustice, and we hope he continues being so open and honest!