Adam Levine and Behati Prinsloo gave their daughter the trendiest name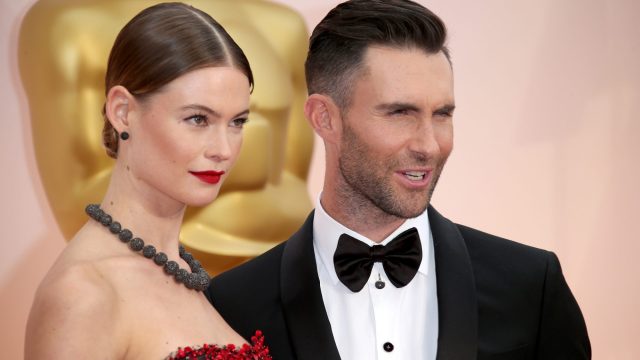 Joining the ranks of James Reynolds, Saint West, Luna Legend, and Odin Reign, it's time to say hello to the newest baby name on the block: Dusty Rose. 
According to People, Dusty Rose is moniker of the brand new baby girl from proud parents Adam Levine and Behati Prinsloo, and we're loving this super unique and trendy name.
But seriously question: Can we call her "Dusty" for short? Because that's adorable.
Just like lots of other celebrity baby names of the past, Dusty Rose is a bit uncommon, and yes it is a color — but it's a hella pretty color at that. So good choice giving your daughter a beautiful name to correspond with one of the *best* colors out there.
It's not just ~rose~. It's dusty rose, like a super pale soft pink of a flower just about to bloom.
This is a color you paint your favorite room in your house.
If Adam and Behati don't paint Dusty Rose's room Dusty Rose, they have missed a perfect childhood tie-in opportunity. 
We're absolutely loving this trendy name, and be prepared to start seeing a lot more Dusty Rose people (and probably, things), start popping up thanks to this new little one).