There's a baby on the way for Adam Levine, and so far everyone has made the same joke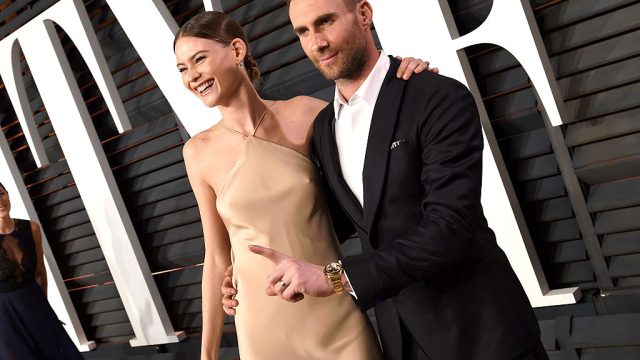 Earlier today, sources confirmed to US Weekly that Maroon 5 frontman and The Voice judge, Adam Levine, is expecting his first child with his beautiful wife, Behati Prinsloo. Obviously this is a cause for celebration, because babies are ALWAYS a reason to celebrate. In this case, they are also a cause for jokes.
Upon hearing that Levine was a soon-to-be-father, everyone on the Internet had the same exact idea for some wordplay: That baby will be loved. And if you're not familiar with Maroon 5's "She Will Be Loved," then you didn't attend a prom in 2005.
But it appears that many did attend proms in 2005, and slow jammed in the middle of the basketball court to this ballad, while wondering if their date would notice if they slipped away to the bathroom and just never returned. Oh, that was just me? Well, okay. At least I'm not alone in assuming that Levine and Prinsloo's little one… will be loved.
The LA Times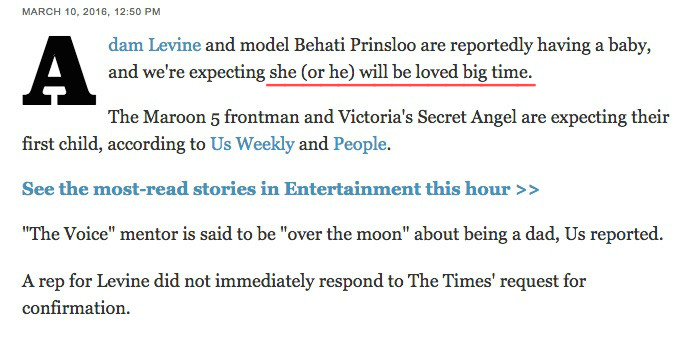 AOL

Marie Claire 

SFGate

M2Women 

Twitter wasn't safe from the joke, either:
Jokes aside, many congrats to the happy couple! Can't wait to meet their new little one.