Adam Brody Says He and Leighton Meester Probably Won't Watch the 'Gossip Girl' Reboot
Guess that means Meester isn't reprising her role as Blair Waldorf.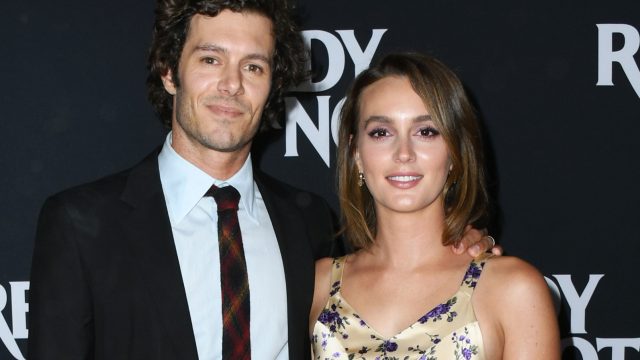 Guess we won't be inviting Adam Brody to our Gossip Girl viewing party. In a new interview with WSJ Magazine, Brody—a.k.a., Blair Waldorf's husband—revealed that he and wife Leighton Meester probably won't be watching the highly anticipated GG reboot when it hits HBO Max next year. Well, maybe they'll watch some of it. Maybe.
"I highly doubt we'll watch it front to back. I don't think we're the audience, but I'm sure we'll dip our toes in," Brody told the magazine.
This feels like a confirmation that Meester won't be making a cameo as a more adult, more terrifying version of Blair on the reboot, but, happily, at least one original Upper East Sider will definitely be returning: According to Harper's Bazaar, Kristen Bell is reprising her role as the narrator. Other original cast members have expressed some reluctance to join the revival, though Chace Crawford did tell Digital Spy that he would "absolutely" make an appearance. There is hope yet!
Regardless of whether they physically appear on screen or not, we'll at least get an update on where the original characters are now, as executive producer Joshua Safran promised in an interview with Entertainment Tonight.
As for Brody and Meester, they've been passing time in quarantine watching The Reagans, Mank, The Crown, The Vow, Moonbase 8, and Beef House, Brody told WSJ. Magazine. Not an episode of either GG or The O.C. to be found, unfortunately.