Actually, you guys, Jerry Springer won the debates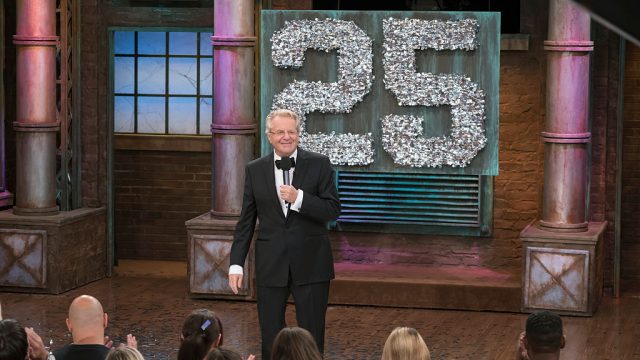 The first presidential debate between Democratic nominee Hillary Clinton and Republican nominee Donald Trump took place on Monday night, and it was, by all counts, a bizarre event. CNN put together a great compilation of some of the most succulent moments, of which there were many. #Stamina #Jobs #Taxes #Birtherism #Iraq #TaxReturns
NPR fact-checked in real-time, and the results are fascinating (and educational!).
https://www.youtube.com/watch?v=knE58a414Aw?start=2&feature=oembed
Trump kept interrupting…
The debate was the most Tweeted debate ever.
The reactions across Twitter were hilarious.
https://twitter.com/udfredirect/status/780614203140874241
And the gifs. Oh, the gifs.
https://www.instagram.com/p/BK2MXs1Bmmo
But, the award for best debate summary goes to Jerry Springer, of all people.
In one tweet, Springer encompasses the qualifications and behavior of both candidates.
Oh, boy. He really nailed it there.