The actress who played "Eleven" in "Stranger Things" buzzed her hair because of THESE actresses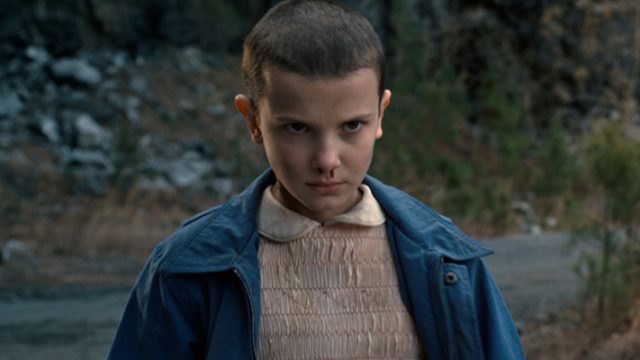 Have you watched Stranger Things on Netflix yet? If not, you should — not only will you get to see a 2016 Winona Ryder playing an '80s Mom, but you'll see some of the most amazing child actors that have hit the screen in quite some time.
The most daring role of all is that of Eleven, played by Millie Bobby Brown in one of her very first starring roles. Without revealing too many spoilers, Eleven is a young girl who had a very rough, very torturous childhood that led her to develop a few incredible supernatural powers. After being discovered by a group of young boys in the woods, she fits into their group almost immediately — and learns a lot about strong friendships.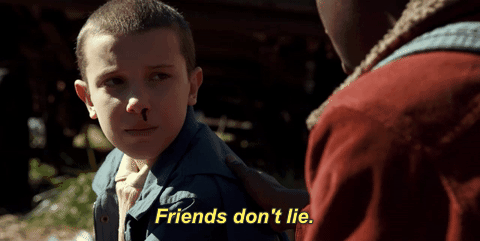 The role was especially daring, since it required Brown to shave her head — something that's daring for adults to do, but extremely brave for a child actress. (I mean, let's all remember the media buzz when Natalie Portman fabulously went bald for V For Vendetta.)
It turns out that Brown was inspired to get the buzz cut based on two people — Charlize Theron in Mad Max, and her own co-star, Winona Ryder.
"Winona looked cool back in the day with the pixie cut and I thought maybe I could bring it back!" she said to E! News
Of course, Ryder was thrilled. In her words, Brown was "so cool, very rock n roll," adding "I thought she looked awesome!"
For the record, here's what she looks like now, as it's growing out.
And, since we're discussing hair, here she is rocking a pink wig. false
It's kinda-sorta obvious that she can pull off any look, which is awe-inspiring. More Millie Bobby Brown on our screens now, please.