8 actors who could totally play Shang in the upcoming "Mulan" reboot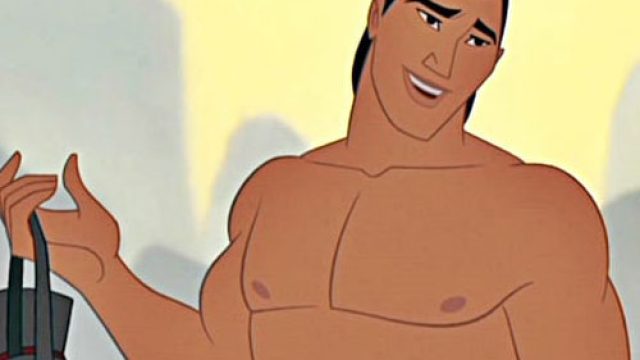 Now that the Mulan reboot has an official release date — November 2, 2018 — it's time to start thinking about who should be in the movie. Okay, so it's nowhere near coming to theaters, since it is two years away, but that doesn't mean we can't start dream casting now.
The new Mulan film will be a live-action version of the beloved Disney animated classic and we are SO excited to see the warrior brought to life on the big screen again. While thinking about who will actually play the lead, Mulan, is something we could be focused on forever, we're currently wondering who could play the dreamy Captain Li Shang?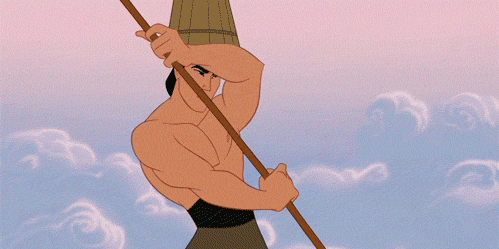 There has been much talk about a leaked first-draft of the script that features a "30-something European trader" instead of Shang. However, a source close to the production says that the script has undergone many changes and that Mulan's love interest won't be a white man.
In the case that he is in the movie -- fingers crossed that he is -- we've got some pretty good ideas of who could fill the shoes of the tough and hunky warrior -- and they are all of the Chinese or Asian decent.
Fans have recently been taking to social media on the issue of whitewashing in Hollywood and they don't want to see Mulan, which has all Chinese characters being played by white actors, and we get it. There are so many talented actors who are actually Asian or Asian American who would be incredible in the role of Shang, so if you need some help Disney, we've got you covered.
John Cho
John Cho is the perfect choice for Shang. The 44-year-old actor is hilarious, has made a pretty big name for himself in Hollywood and is very handsome. The South Korea native can perfect almost any genre so he would be ideal for this live-action Mulan reboot. Come one, he's made us laugh in all of the Harold & Kumar movies, played a possessed character on Sleepy Hollow and he's a Star Trek legend. Need we say more?
Sung Kang
You probably know Sung Kang from his work in the Fast & Furious franchise, which makes him ideal for this role. The Georgia-born Korean actor is all about the action, and so is Shang. He would totally kick butt as the warrior, just like he did in the racing films.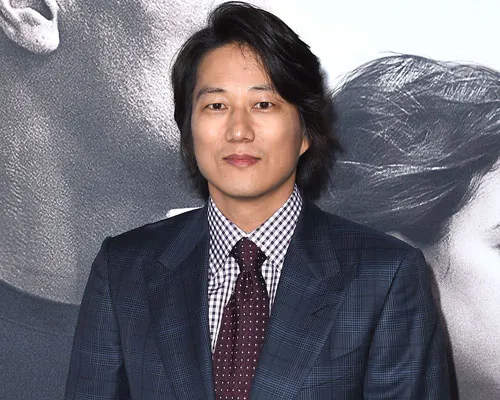 Ki Hong Lee
Ki Hong Lee has serious comedy chops. The 30-year-old actor plays Dong Nguyen on the Netflix comedy, Unbreakable Kimmy Schmidt and we love him as Kimmy's on-and-off love interest. Plus, he has proven he has the moves of a warrior through his work in The Maze Runner franchise.
Daniel Dae Kim
Daniel Dae Kim is a total rockstar when it comes to acting and already looks really similar to the iconic Disney character. He is definitely well rounded with roles on Lost, Hawaii Five-O and starring in Insurgent as well as many others. Plus, he is 48 years old and doesn't look anything close to that!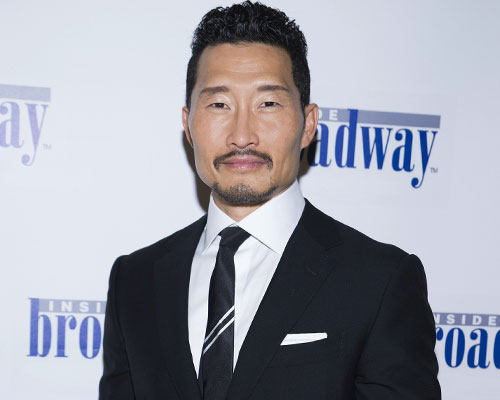 Show Luo
Show Luo, sometimes credited as Show Lo, is a Taiwanese singer, actor and host. He might not be a household name in America, but he definitely can act. He's most recently starred alongside Jackie Chan in the upcoming film, Bleeding Steel. Although acting isn't his only gig, his knowledge of all-things entertainment means he could handle the multi-faceted role.
https://www.instagram.com/p/-u7-q7gctc
Will Yun Lee
Will Yun Lee kicks butts and takes names when it comes to the roles he's had in the past, proving Shang would be a breeze for him. The actor has done just about everything in his career and he's not afraid of a challenge. He's been on Hawaii Five-O and True Blood, and starred in Wolverine, so you know he can handle the action and intensity that Shang encounters as a captain. Oh, and he does martial arts in real life.
Lee Byung-Hun
This actor, doesn't know the meaning of fear. Lee Byung-Hun has pretty much done action movies and played strong characters his entire career. The South Korean actor can be seen in the current film, The Magnificent Seven, as the fearless Billy Rocks. He's also been in G.I. Joe: Retaliation and Terminator Genisys, so ya, he can play the Mulan leading man.
Godfrey Gao
Hello, dreamboat! Godfrey Gao has already been reimagined as Shang thanks to MsMojo and now we're throwing him into our list of suitable Shang actors. Gao is best known for his portrayal of Magnus Bane in The Mortal Instruments: City of Bones, and his work in that film as the dark and charming character is proof he is Shang. Oh, and the fact that he is very good looking doesn't hurt his case.
What actor do you think should play Shang in the new Mulan?