Get ready for the Oscars with actors reading mean tweets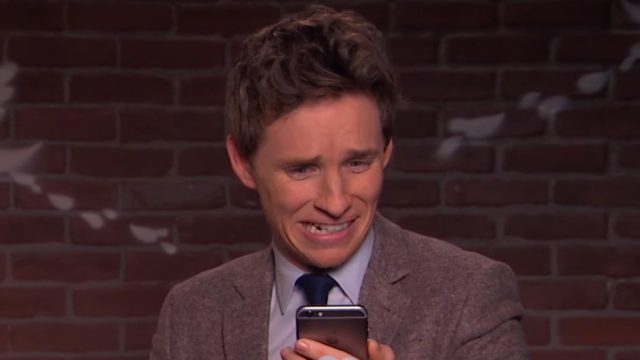 Sometimes, the only way to handle criticism is to laugh at yourself. While these mean tweets about movie stars aren't exactly constructive, they are pretty funny, especially when read by the actors themselves on Jimmy Kimmel Live!.
In honor of the upcoming Oscars, stars like Eddie Redmayne, George Clooney, and Emily Blunt sat down in front of the camera and read some of their harshest critics. Twitters users went after everything from Oscar Isaac's style to Patricia Arquette's teeth, but by reading them out loud, these celebs proved that there isn't anything someone can say behind a computer screen that they can't make sound amazing in front of the camera.
Although the stars were essentially just reading insults, they all took it like champs. Being in the spotlight means you're subject to criticism every single day. A few mean, but hilarious, tweets aren't going to knock anyone down. At least, we hope not, because we never want this segment to stop.