The actor who plays Tommen just opened up about THAT scene from the finale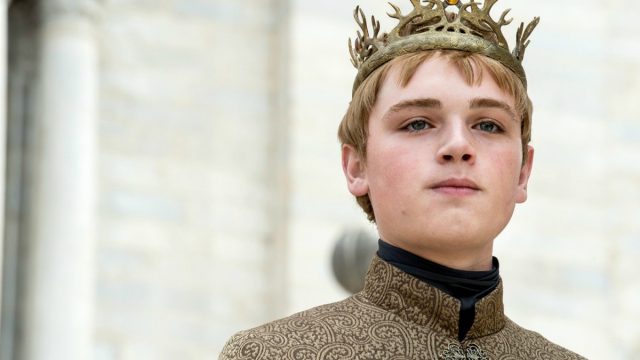 *Warning: Spoilers if you're not caught up on Game of Thrones. There's nothing worse than being spoiled.*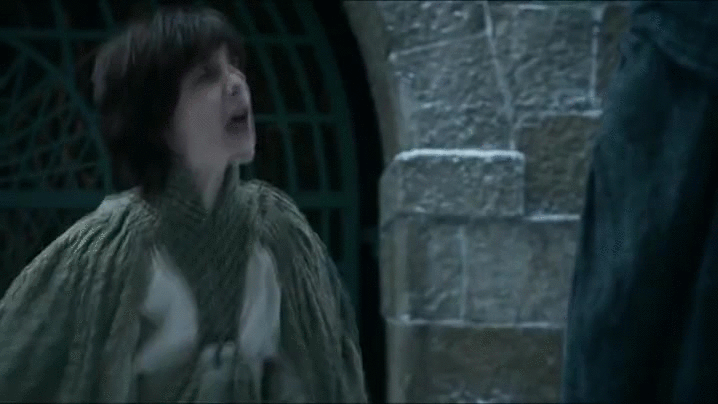 Just when we were starting to kinda fall for the sweetest King we'd yet seen on the show, Tommen "Baratheon" (let's be real, Lannister), Cersei goes and blows up The Sept and murders everyone he cares about (RIP, Queen Margaery) in front of him. And, Romeo-style, Tommen decides to take his own life.
And now the actor who played Tommen, Dean-Charles Chapman, is finally sharing what it was like to film the moment that put Cersei on the Iron Throne. During an interview with Vulture, Chapman said Tommen's suicide was both physically and emotionally taxing to film but also a strangely appropriate end to an ill-fated character.
"And the whole death scene, that was a long, long time. I'd say, Jesus, falling onto the mat? It's got to be 30 times, or more, for all the different angles. I took a lot of face-plants," he said. It was a hard scene to watch for everyone, even though in the back of our collective GoT minds, we kinda new it (or something super tragic to Tommen) was coming at some point.
I mean, he's a passive, genuinely good guy sitting with a giant bullseye on his forehead thanks to that crown he's wearing. Not to mention, all the issues that come along with being born to Cersei Lannister.  He says, "Either way, Tommen was always doomed, especially with the prophecy on his back. There was no way he could have had a happy life, especially with a mom like Cersei. There's no getting over that."
Chapman makes a good point that at least Tommen went down Tommen-style, saying "…Tommen doesn't really deserve to have his throat slit or his stomach jabbed. In a way, Tommen died the way he was — it was a peaceful death." He even addresses what he hopes will happen to his cat, Ser Pounce (which lots of people are surprisingly worried about) saying, "Maybe he'll find Cersei, get a little guest appearance on the throne or something. That would be sweet!"
It would not only be sweet to know that at least one little peaceful part of the the Tommen-Margaery reign has a happy ending. Plus, it'd completely work with the whole evil vibe Cersei has already.