How these activists are fighting for the rights of missing and murdered indigenous women across North America
Each year, an alarming number of indigenous women and girls go missing or are murdered across the U.S. and Canada.
Though awareness around the subject is growing, the absence of consistent, standardized reporting by law enforcement officials means data is scarce, leading many to coin this epidemic North America's "silent crisis."
The most recent statistics tell us that in 2016, there were 5,712 reports of missing indigenous women and girls across the U.S., but only 116 cases were logged. In Canada, the RCMP estimate that since 1980, 1200 indigenous women and girls have gone missing or have been murdered—a figure that advocacy groups put far higher, at around 4,000.
Across both countries, people have united to request urgent action, many being friends and relatives of the victims whose cases remain unresolved or ignored.
Gladys Radek is just one activist who has spoken out.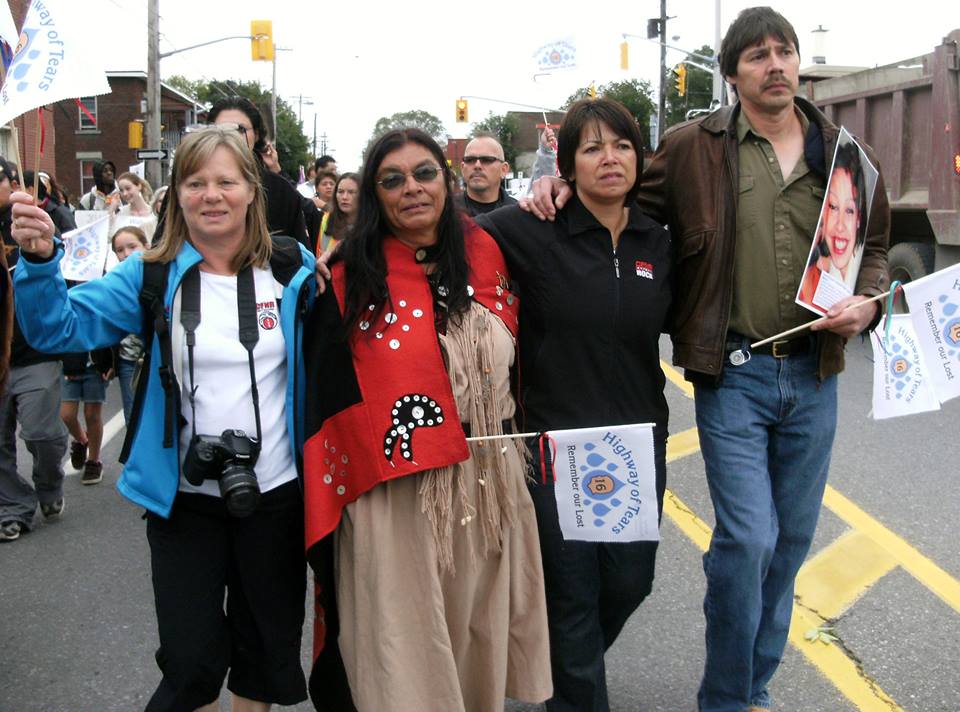 Her niece, Tamara Lynn Chipman, was last seen on September 21st, 2005. She was hitchhiking out of Price Rupert, British Columbia, located on the northern tip of what is known as the "Highway of Tears," a remote stretch of highway where numerous women and girls have disappeared or been found dead.
Like the majority who have gone missing in this area, Tamara was an indigenous woman who vanished without a trace. Her son was just 2 years old when she disappeared.
"We don't know where she is and we don't know if she is being raped, tortured, bought, sold, or even if she is dead or alive," says Gladys.
Gladys's work as a human rights and grassroots activist started in 2008 with her Walk4Justice campaign. In an effort to unite families and raise awareness around the ongoing violence against indigenous women nationwide, she organizes walks across Canada, collecting the names of missing and murdered women and girls along the way.
Grassroots movements like these are key to exposing the crisis being faced by women and girls, and Vicki Chartrand documents them. A sociology professor based in Québec, Vicki's work highlighting these movements provides an understanding of what indigenous people in Canada are doing to fight for these women.
In 2015, Canadian Prime Minister, Justin Trudeau announced the creation of a two-year national inquiry to examine this violence—something he called "a total renewal of Canada's relationship with its indigenous people." Commissioners are due to submit a report and recommendations for preventative actions to the Canadian government by April 30th, 2019.
"While supported by some families and community members as a national recognition of the systemic violence against indigenous women and a move towards justice, others have dismissed it as a waste of resources—resources that are deflected from the grassroots and community organizers," says Vicki. "It is the indigenous grassroots who are doing the work and who are at the heart of the struggle."
Vicki cites Drag the Red as one of the major grassroots projects making an impact. After the body of 15-year-old indigenous girl, Tina Fontaine, was discovered in the Red River in August 2014, Kyle Keematch, Sabrina Leister, and Bernadette Smith founded the initiative to search for further evidence of missing and murdered women. Kyle's sister, Amber Guiboche, went missing in 2010, and Sabrina and Bernadette's sister, Claudette Osborne-Tyo, has been missing since 2008.
But despite reporting Claudette as missing after 48 hours, the family says that police didn't begin their search for her until 10 days after her disappearance.
The little support these families receive from government officials means that missing indigenous women and girls are not only less likely to be found, but that perpetrators are less likely to be found guilty.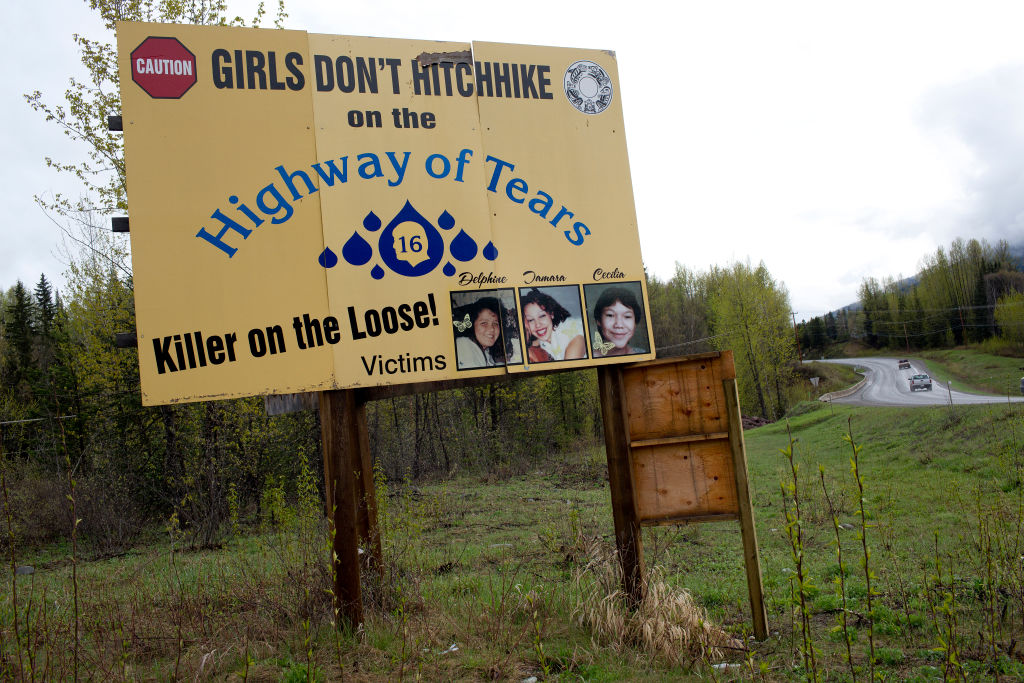 Tasha Spillett is an indigenous author and poet. Her niece, Northstar was born just days after the man accused of Tina's murder was found not guilty. "As the grief and rage pulsed through our community, our family was gifted with this perfect, healthy, beautiful little girl," she says. "I remember holding her for the first time, moments after she was born and feeling this overwhelming sense of fear, thinking, 'How are we going to protect this little girl?'" Tasha continues, "I have no faith in the state of Canada or its representatives to deliver a solution to these issues."
Instead, she stands behind the activists who, in spite of state aggression and silencing, have continued to press forward and won't give up.
After a decade of appealing the government to take specific actions in order to help these women, Gladys and her Walk4Justice team's recommendations have finally been approved and will be delivered to the House of Commons on April 30th. She is also working on a Totem Pole Commemoration, Memorial, and Healing project in Terrace, BC, one of the major hubs along the Highway of Tears. Now, we hope for justice, finally, and a safer future.