According to Rider Strong, "Girl Meets World" might be ending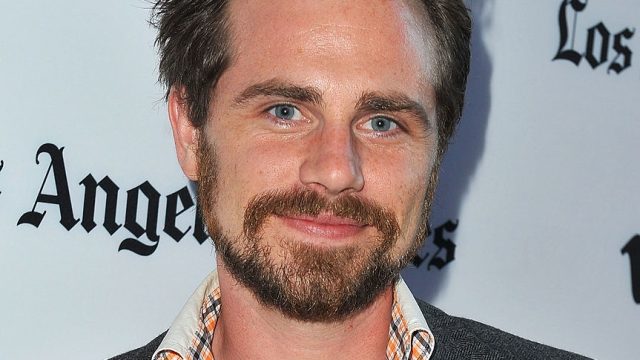 We don't know what Mr. Feeny would have to say about this. While three new episodes are set to air this January, Rider Strong hinted that Girl Meets World is wrapping up for good. After talking about the show — a spin-off of the noteworthy '90s show Boy Meets World — on his podcast, Literary Disco, his word usage seemed a bit grim.
"We finished the third season of Girl Meets World," Strong said. "My brother and I were directing a lot of episodes and I acted in a couple. And the show ended."
Girl Meets World premiered on Disney back in 2014, and fans couldn't get enough of it. While past characters like Strong and William Daniels (yes, Feeny) made a few cameo appearances, the reboot mainly centered on the young daughter of characters Cory and Topanga, played by Ben Savage and Danielle Fishel.
All in all, it looks like Strong directed about 16 episodes of the show, mostly throughout the second and third season. Each episode also included his brother, Shiloh Strong, who previously worked on campaign commercials for Barack Obama.
As for the cancellation news, the "Girl Meets Writers" crew — who have their own Twitter account — piped in with their perspective.
But sadly, based on the clues, it looks like Rider Strong might be telling the truth. Not only did Disney refuse to comment on the rumor, but there's something else that's a bit telling — the final episode that was shot, set to air on January 20th, is called "Girl Meets Goodbye."
You guys, we may need to huddle together and prep for this before it happens. At the very least, the show had a decent run, and we got to see some of our favorite sitcom characters grow.