According to science, this is how attracted we are to men with beards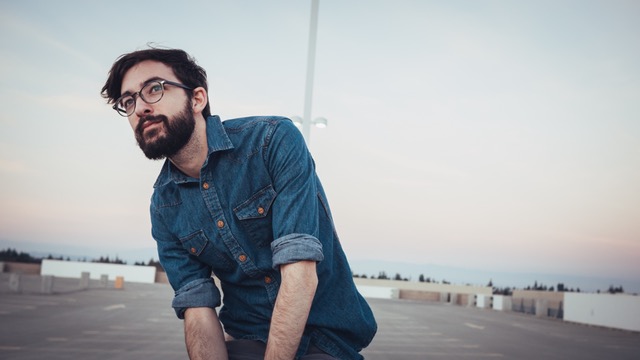 You probably know a guy who has a beard. You might even be dating one. Over the past couple years, it's become more and more common to see men with beards roam the earth. From the Hollywood red carpet (ahem, Casey Affleck) to Game of Thrones to everyday life, we're used to coming face-to-face with beards on the regular.
It has us wondering whether growing these beards has done anything positive for men's love lives. Are people more attracted to men when they have beards? Or is it nothing more than a passing fad that doesn't have any effect on their looks?
You don't have to wonder any longer, because a team of researchers at the University of Queensland in Australia completed a few studies to find out just how attractive men who have beards are. They divvied up over 8,520 women into three groups and showed each group a series of photos featuring the same men with no facial hair, with stubble, and with a full-grown beard. The results are pretty fascinating.
The researchers gathered information from the participating women about how bearded men fare in terms of sexual attractiveness, short-term romance, and long-term relationships. Let's start with sexual attractiveness. Men with full beards scored lowest on this scale. When it comes to the most basic sexiness, if you're clean-shaven or bearded, you'll likely be brushed to the side for someone with heavy stubble (which is apparently very different from light stubble).
For short-term romances, like a one-night stand or a casual fling, men with beards still didn't come out on top. Men with light stubble were considered the most desirable for a fun, non-committal experience, and men with heavy stubble came in second place.
But here's where it gets interesting. Although bearded dudes weren't named Sexiest Men Alive in these studies, they were the most sought after when it comes to long-term relationships.
Most of the participating women insisted that men with beards were the ones they would choose as a life partner. Why, you might ask?
Beards appear rugged and at times sexy, but they're also indicative of a "male's ability to compete for resources." Barnaby Dixson, a human behavioral ecologist at the University of Queensland and a co-author of the study, said both men and women look at bearded men as more masculine, wise, sincere, generous, and industrious. These are pretty much all the qualities you would want in a husband.
Although beards can also represent aggression and dominance, these qualities might be subconsciously what people are looking for in a partner, because it means they would be able to protect you and your family from any harm.
Whether all the hipster bearded guys know that they're sending this message is beyond us, but we have a feeling this is news to them.