The 6 Biggest Moments From the Academy Museum Gala You Need to See
From fashion highs to monumental selfies, everyone is talking about this weekend's biggest Hollywood event.
The Academy Museum of Motion Pictures, a museum dedicated to the art of moviemaking, celebrated its official one-year anniversary with its second annual Academy Museum Gala on Saturday, October 15. Some of the biggest names in Hollywood posed on the white carpet outside of the museum in Los Angeles and spent the night partying together afterward.
From George Clooney and wife Amal Clooney's fashionable arrival to some once-in-a-lifetime snaps taken from inside the event, this gala turned out to be one for the books in terms of making headlines.
Here are some of the most talked about moments from the event, including the best fashion moments, infamous 'frenemies' posing for pics, and more.
1. Selena Gomez and Hailey Bieber Posed for Pics
Hands-down, the most talked-about moment of the event is the fierce photos of Selena Gomez and Hailey Bieber together for the first time… ever? The two showed absolutely showing no signs of hate for one another as they posed in their gala best.
Justin Bieber was not present at the gala, but that didn't seem to matter for the two megastars, who posed together in close embraces and big smiles, just like old friends. That should put all the never-ending feud rumors to rest.
RELATED: Hailey Bieber Says Justin and Selena Gomez Were Not a Thing Back in 2017
The musical performance of the evening was none other than Disco Queen Diana Ross herself, who has been living it up this year at music events across the globe.
The 78-year-old music legend graced the stage with her presence at the start of her classic hit, "I'm Coming Out."
3. Emma Stone and Sophie Turner Repped LV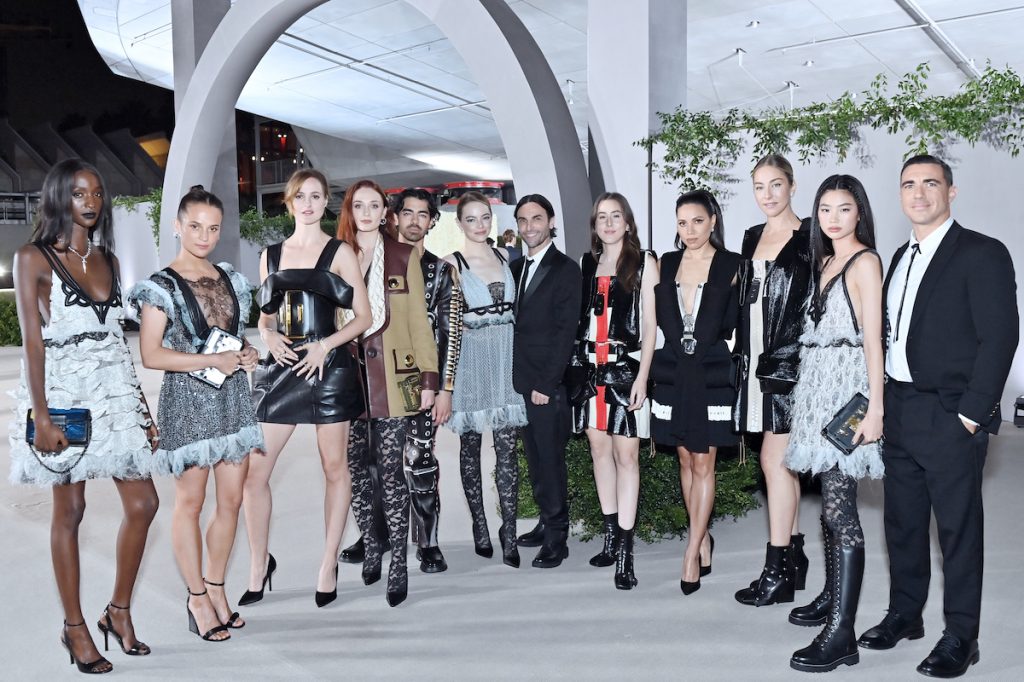 Nothing is more embarrassing than showing up to a star-studded event wearing the same outfit as another celebrity… unless you're Emma Stone and Sophie Turner.
The two Louis Vuitton fans arrived in different looks from the Spring 2023 collection, complete with the same black, floral lace stockings. Repetition at its best, we'd say.
4. Taylor Russell and Luca Guadagnino Make Fashion Spooky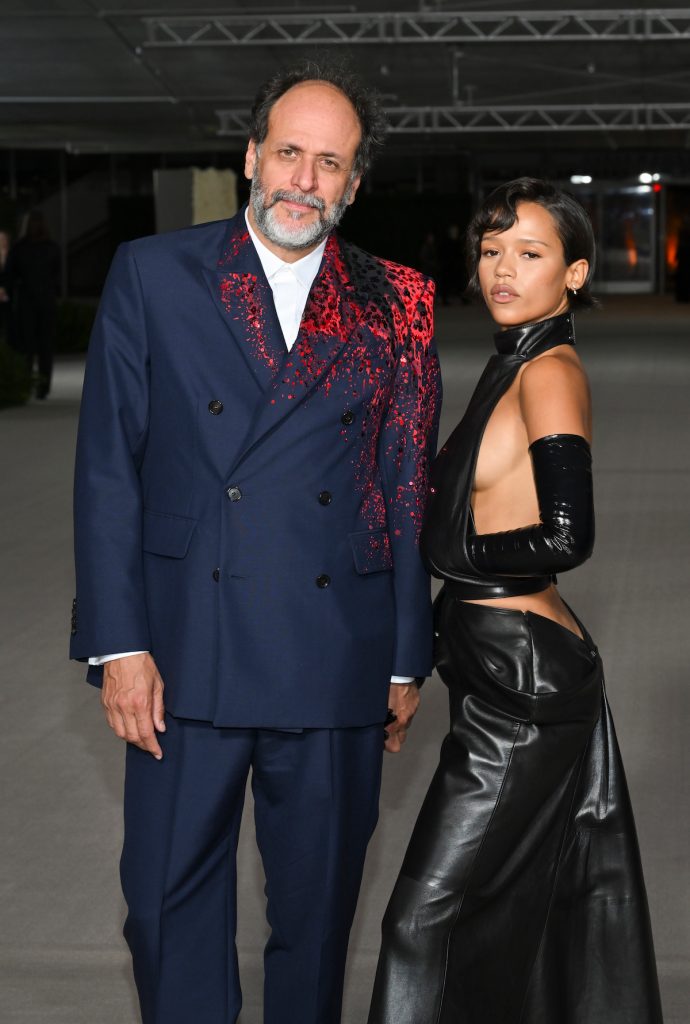 Dressed in Alexander McQueen's spring-summer 2023 Ready-To-Wear line, Russell rocked this season's biggest trend comeback—all leather, head to toe, with cleverly-placed breast pockets—while Guadagnino wore a suit with a design reminiscent of a glittery blood splatter on his shoulder, complete with a black spider-shaped… something.
5. Olivia Wilde shows up stag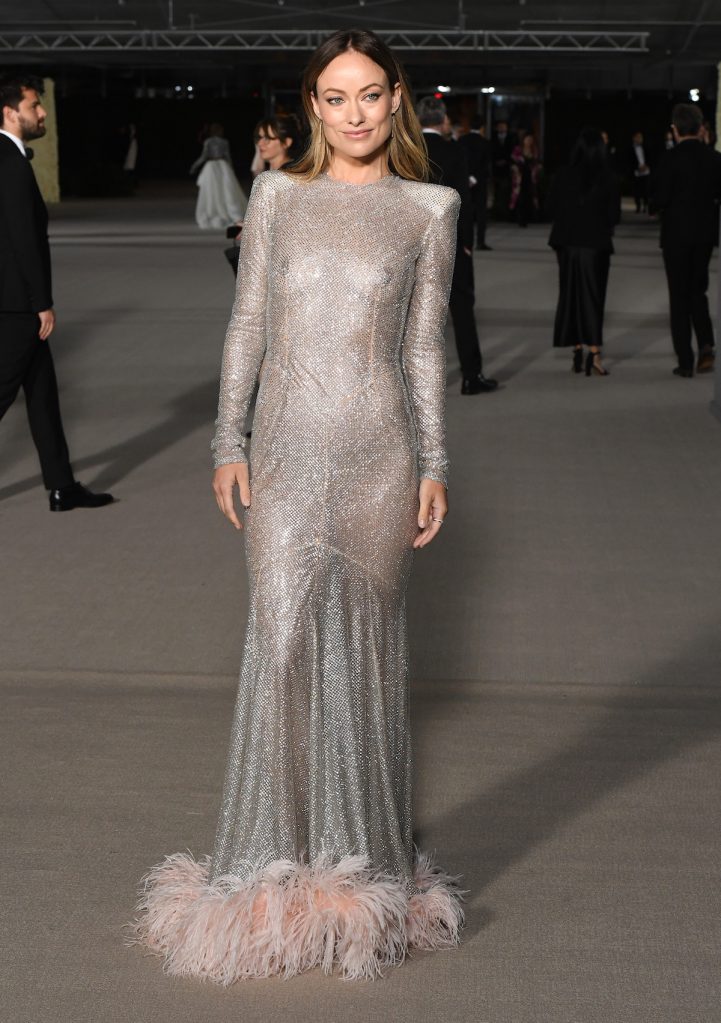 The stunning actress and director arrived in a sparkly gown sans boyfriend Harry Styles, who is currently playing to sold-out crowds across the US for his Love On Tour. Wilde, who has been battling drama surrounding her latest directorial release, Don't Worry Darling, was all shimmers and smiles.
RELATED: Olivia Wilde Opens Up About "Tough" Co-Parenting With Ex, Jason Sudeikis
6. Brooklyn and Nicola Beckham share a smooch for the camera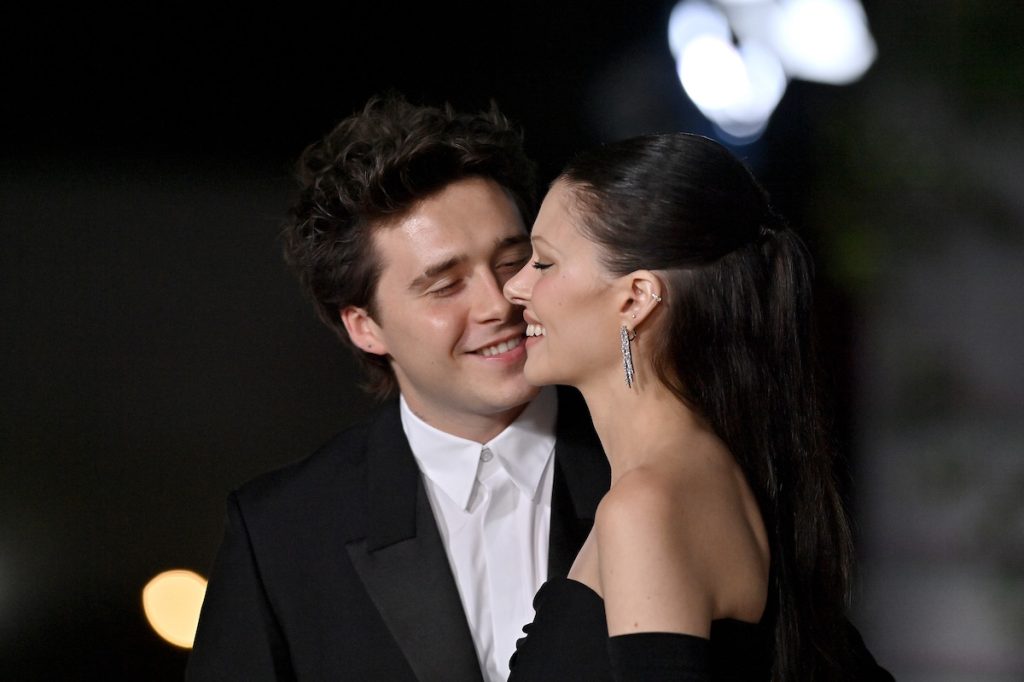 The young newlyweds were seen kissing sweetly at the event, on the heels of their six-month anniversary as husband and wife. Beckham recently celebrated the milestone with a sweet, never-before-seen image from their wedding day back in April of this year.
Kat is a born and raised New Yorker exploring the world as she writes, eats, and everything in between.
Read more