Abigail Breslin (aka Little Miss Sunshine) looks like another woman in this "Dirty Dancing" poster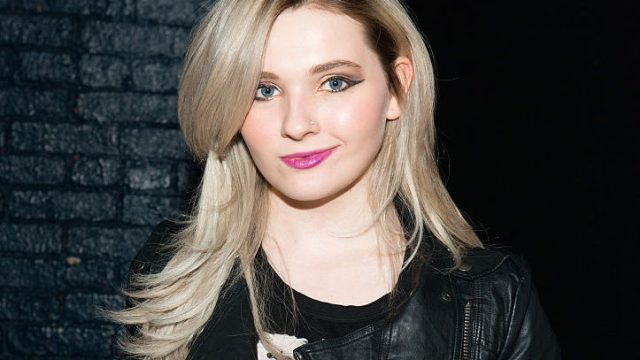 If you haven't already heard the news, allow us to inform you. Abigail Breslin will be starring in the Dirty Dancing three-hour TV movie special for ABC, reprising the role of Jennifer Grey's timeless character, Frances 'Baby' Houseman. 
OK, technically, it's not new news. We've known about this reprisal for over a year, but we had yet to see any images of the Little Miss Sunshine and current Scream Queens star doing her thing as Baby. UNTIL NOW!
The first poster has finally been released and shared by Entertainment Weekly, and it's everything we hoped it would be. Honestly, we had to do a double take, because Breslin looks SO much like Grey in the photo.
The TV remake also stars Colt Prattes as Johnny Castle (the role originated by Patrick Swayze), Debra Messing as Marjorie Houseman, Sarah Hyland as Lisa Houseman, and Nicole Scherzinger as Penny Rivera.
Although some people might not be into the idea of remaking classic movies like Dirty Dancing, at least we have a super fun cast to look forward to.
In case you need a refresher, the story follows Baby as she spends a summer in the Catskills with her family. She completely falls head over heels in love with dancing, and in the process, also falls in love with a dreamy guy. There's also some family drama and a lot of not putting baby in the corner.
We can't wait to watch Breslin have the time of her life (and nail that intense flying dance move — you know the one). Dirty Dancing will air on ABC Wednesday, May 24th at 8 p.m. ET on ABC.