New Iowa Rep. Abby Finkenauer has $20,000 in student debt, is officially the most relatable person in Congress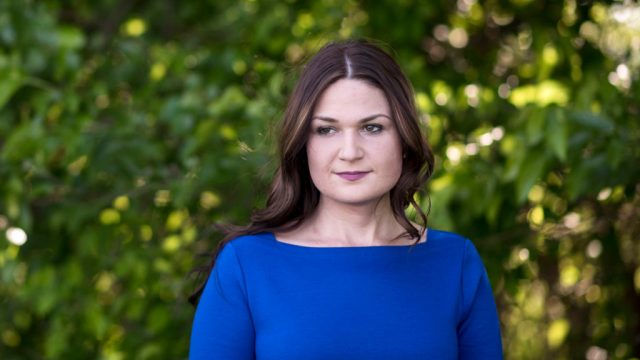 More than 200 members of Congress are worth $1 million or more—not exactly what we'd call relatable. But one new congresswoman's financial situation will be very familiar to anyone who's pursued higher education. Abby Finkenauer, newly elected Iowa representative, said during her campaign that she's still carrying $20,000 in student debt, and before you ask, yes, she's a millennial.
At age 29, Finkenauer—like most people her age—doesn't own a home, is driving a 10-year-old car, and is still paying off her debt. And that's part of the reason she ran for office.
"There's a whole generation of folks that are around my age who are not doing as well as our parents did," she said in an interview with TIME. "These are the types of issues that just aren't being talked about in D.C. There are not a lot of people sitting around thinking about student loans."
Finkenauer, who has served as an Iowa state house representative since 2015, beat out Republican incumbent Rep. Rod Blum after raising $4 million in campaign funds, most of that through individual donations.
She joins fellow 29-year-old Alexandria Ocasio-Cortez—who on November 6th became the youngest woman ever elected to Congress (she is, however, a couple months older than Finkenauer)—and other young progressives who won seats on election night in calling for attention to education and access to health care.
Celebrating her victory on Twitter, Finkenauer wrote, "I truly believe hope is the reason we got this far—and hope is the reason we still have work to do." Congrats, and thank you.