"Broad City" star Abbi Jacobson imagines what Beyoncé carries in her bag, it's pretty GREAT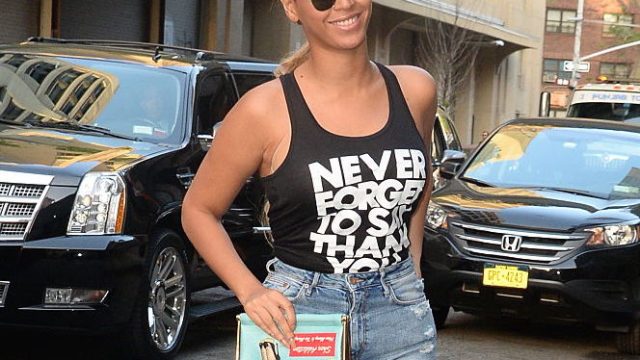 While she's perhaps best known as being the peanut butter to Ilana's jelly on Broad City, it's been a lesser known fact that Abbi Jacobson is also a kickass illustrator in real life (just as she is on the show). Of course, it shouldn't be too surprising given that the two ladies – who are also IRL besties – allow their real lives to inspire many of the show's plot lines.
Abbi comes from a family of visual artists, went to art school, and even has two coloring books published. On October 25th, she'll release her third coloring book, titled Carry This Book. For this particular publication, Abbi decided to dig into famous people's purses.
Plus, she talked to Marie Claire about whether or not she found crumbs at the bottom of Beyoncé's bag.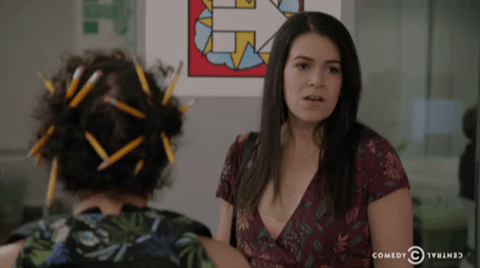 OK, OK, so she didn't actually go into Beyoncé's purse, but she did create fan fiction based on what she thinks Bey (and other fabulous famous ladies, like Michelle Obama) carries around with her – which is such a genius idea. Abbi told the magazine,
"I am fascinated with what people carry around with them. Your things can say so much about you."
Who among us doesn't love the section of magazines like Us Weekly where celebs empty out their purses, showing off their favorite mints and/or revealing if they carry a MetroCard just like we do?!
Abbi drew what she thinks Queen Bey carries in her Birkin, and it's absolutely hilarious. Abbi imagines that she's lugging around an AmEx black card, a copy of The Secret, and a Cheerios-filled ziplock bag labeled "Blue Ivy." Oh, and she definitely plays Angry Birds. Abbi says,
"She must have a wide array of interests, just like all of us. Everybody has guilty pleasures — it was fun to make them just like us, playing the dumb apps we all play. A lot of shit that Beyoncé does is normal, but we would never see that part of her. She's probably not going to Starbucks with a gift card, but I'd like to think she might."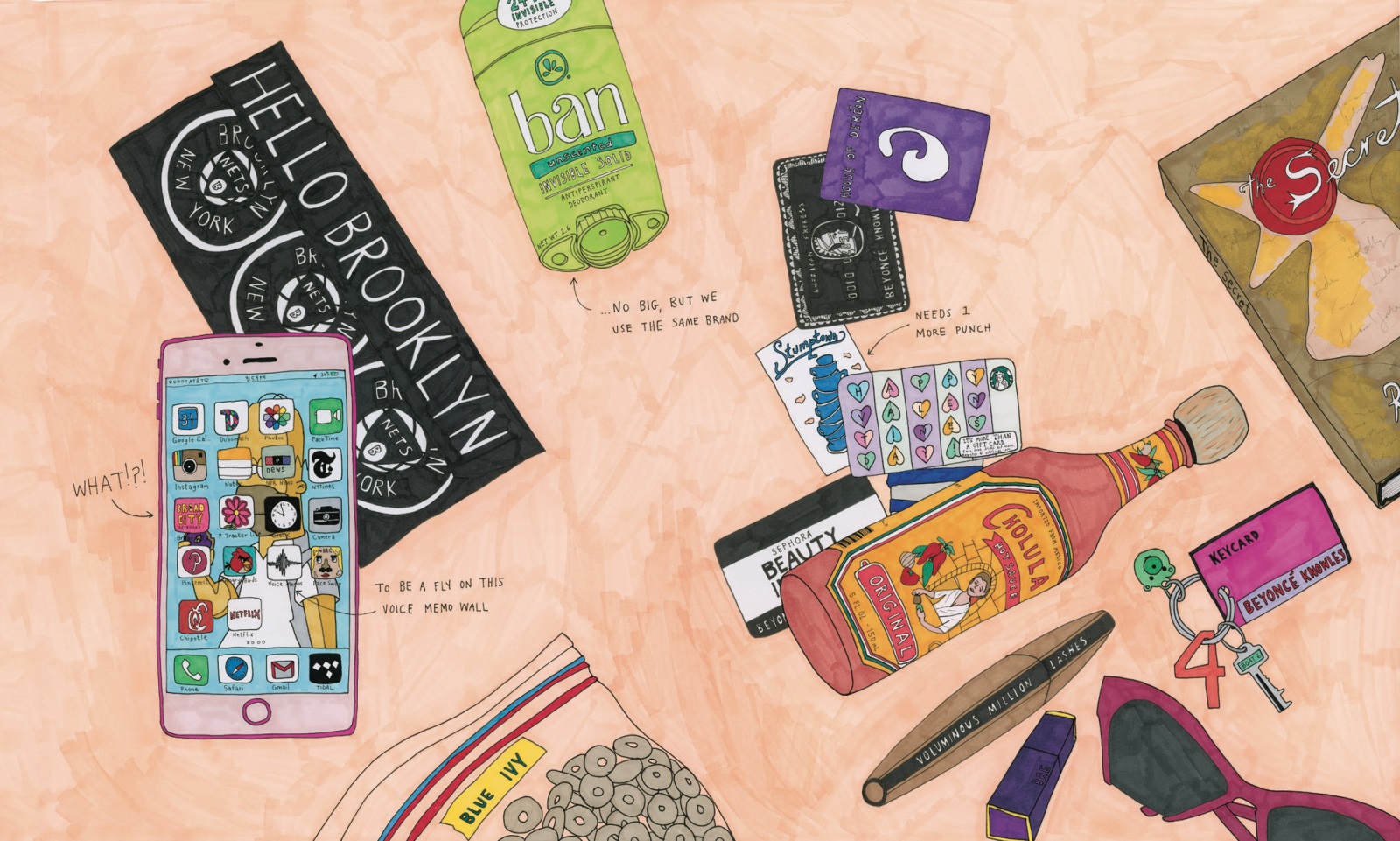 Of course, she didn't leave out the all-important hot sauce in her bag. How's that for swag? You can also check out the rest of her amazing illustrations when the book is released next month.
As for us, we'll still be dreaming about the thought of seeing Beyoncé at Starbucks.