"Stranger Things" super fan Aaron Paul wants to adopt Millie Bobby Brown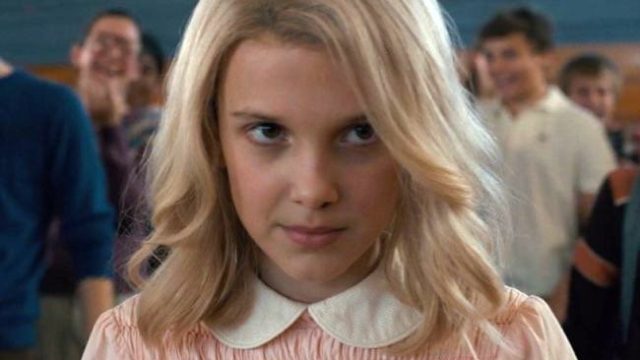 Apparently, celebrities ALSO get just as starstruck as we mere common folk do when we meet our favorite stars! And oh my GOD, if this isn't the cutest thing you read all week then I honestly don't know what to tell you.
Mega hottie and all around sweetheart Aaron Paul stopped by The Tonight Show with Jimmy Fallon and talked about his *obsession* with Netflix's breakout series Stranger Things.  false
"I'm obsessed with them!" he confessed to Fallon. Well, duh! Join the club! Fallon also told Paul that four of the show's stars, Millie Bobby Brown (Eleven), Finn Wolfhard (Mike), Gaten Matarazzo (Dustin), and Caleb McLuaghlin (Lucas), would be on the show the following week.
"OH MY GOD! Can I come? I would LOVE to!" he gushed.
All of that is really cute and all, but by far the most adorable moment of the interview was when Aaron told Jimmy he got the chance to interview Mille Bobby Brown for Elle. The former Breaking Bad star said he was so blown away by the 12-year old actor that his wife wanted to adopt her.
"My wife and I said that we'd want to adopt her…she [Millie] said that we could."
He continued, "She's the best, but I was so terrified. She was on a family vacation in Spain and I was like, 'I've got to make this good.' She gets on the phone with her cute little accent — she's far more articulate than I and I was terrified."
Everyone all together now: Awwww! You can watch the full interview below!
https://www.youtube.com/watch?v=FP-kgnavUQ0?feature=oembed