Aaron Carter tells fans he has an eating disorder *virtual hug*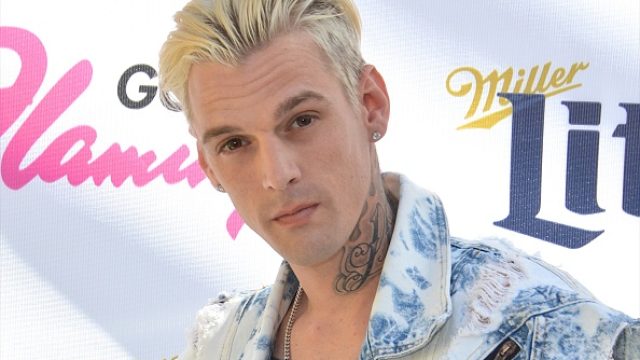 It's been 14 years since Aaron Carter released new music, and just when we thought he had disappeared off the face of the earth, we watched him bounce back stronger and happier than ever. In February of this year, Aaron released an EP called LØVË, and he's got new music coming up sometime soon.
Aaron and his brother Nick Carter have both been in the limelight for quite some time now, and they've been famous since they were teenagers. With the stardom unfortunately comes scrutiny from the public eye that can be hard to handle.
So when fans called him out on his current weight (which is really none of their business), Aaron responded by sharing that he suffers from an eating disorder.
false
He revealed that when he was 19 years old, he was "diagnosed with a hiatal hernia," which is a stress condition that negatively affects his appetite. Aaron went on to say that he wishes he could gain weight, but "basically I have an eating disorder." false false
Seeing Aaron open up like that to his fans—who he always shows great appreciation for—was a great thing to see, and this kind of honesty will only help reduce the stigma of eating disorders and mental illnesses.
https://www.instagram.com/p/BTKlDGFD-V_
From what we can see, Aaron is getting his life back on track (he suffered from addiction previously and some financial troubles), he's making music, and he's very much in love with his new girlfriend.
https://www.instagram.com/p/BSjzkfdD_nk
How. Sweet. We wish only the best for Aaron and can't wait to hear his new sound.