Aaron Carter was in a severe car accident, and here's what we know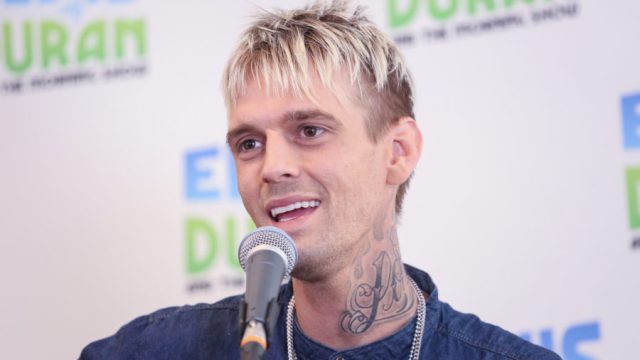 Yesterday on Twitter, singer Aaron Carter revealed he was in a car accident, and he described the accident as a "severe situation." His reps confirmed to Us Weekly that he was in an accident on Tuesday, September 5th, but he is now at home resting.
In recent months, Aaron has taken to Twitter to candidly discuss lots of serious topics with fans, like the time he opened up about his struggle with addiction, and the time he spoke out against body-shamers after he'd been hospitalized. So fans were understandably relieved when he took to Twitter again to assure them that everything was OK after the accident.
This was his first Tweet in a longer series of posts about the incident: false
When a fan asked if he was okay, he revealed that all the airbags in the vehicle went off and he was "cut up all over," but said "everyone survived and we're good." false
Fans were understandably still nervous about what had happened, and he revealed he'd broken his nose in the accident. false
He then said he'd never been in such a "severe" accident, saying "nothing compares to what happened today."
false
Followers were still understandably worried for Aaron, and he simply responded to let them know that "everything is fine." false
And, in true Aaron fashion, he was just glad that both he and the other driver were okay and that no one was seriously injured. false
Lastly, he apologized to fans for worrying them, reiterating that he is OK. false
The singer's rep then confirmed to Us Weekly that he had been in an accident, saying in a statement:
"Aaron was in a traffic accident this morning near his home and fortunately no one was hurt. Aaron is fine and at home resting. He will be performing in Memphis on Saturday and in New York on Tuesday and looks forward to seeing all his fans."
We're so relieved to hear that no one was seriously hurt in the accident, and we're sending healing vibes to Aaron, the other driver, and anyone else involved in the accident.