Aaron Carter clapped back against body-shamers after being hospitalized, and we hope he's okay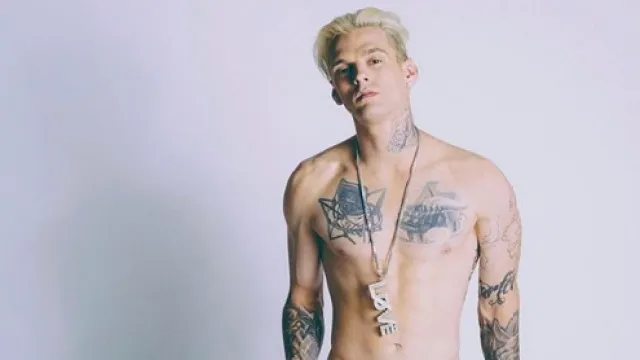 Over the past few months, Aaron Carter has been promoting his new music, and we were so excited to hear his new, adult sound. But this past week, Aaron was hospitalized — after being body-shamed by fans no less, and we're hoping everything is okay.
Earlier this year, Aaron revealed he has an eating disorder due to a medical condition after fans expressed concerns over his weight. We applauded him for his honesty and for helping to reduce the stigma around eating disorders.
That's why it is especially troubling to hear that Aaron continues to receive negative comments about his weight and outward appearance.
https://www.instagram.com/p/BVsbkGbnf_f
Aaron took to Twitter after a concert in Syracuse, New York, in which he reportedly heard fans discussing his weight. After the show on Thursday night, Aaron tweeted, "I'm entirely hurt by a so-called fan that I just encountered. She wasn't realizing I was listening, she said I look like I have cancer. This is body shaming. You guys are bullying me. I've already addressed my medical issues. #bodyshaming."
He added, "I've literally had the hardest week of my life, my dad past [sic] away my late sisters birthday anniversary was June 6th & people #BodyShame me."
https://www.instagram.com/p/BVerawgnWvT
Aaron's dad, Bob Carter, died last month, five years after his older sister Leslie died at just 25.
Carter then revealed he checked into the emergency room, tweeting, "Lots of shows lately, had to head up to ER just to get a little check up these shows are crazy lately gotta make sure I stay strong. I'll recover. I promise I'll work on getting bigger physically I have medical issues I don't want to discuss at this time. #GodBless."
Aaron then addressed the body shamers on Twitter directly, saying he was being "bullied and body shamed by the world."
https://www.instagram.com/p/BVsDWZXnCfh
The pop star later deleted his Twitter account, and we're hoping he's doing okay. It should certainly serve as a gentle reminder that body shaming anyone isn't right, regardless of gender, weight, or even how famous they are. You never know what someone is going through or has been through. We're sending all the positive vibes to Aaron during this difficult time.