Aaliyah's most memorable style and beauty moments, from oversized vinyl pants to glossy lips
It's always a sad moment when we lose someone iconic in entertainment. In 2001, when Aaliyah Haughton passed away in an devastating plane crash after filming the video for her single "Rock The Boat," it hit fans hard. At the time of her death, she was on top of the game, having released her self-titled album, Aaliyah, less than two months prior. The singer, who started her music career at the age of 14, had so much potential as an artist and touched many people while she was alive. On today, January 16th, she would have been 40 years old.
Aaliyah's legacy goes beyond her catalog of music and includes movies, like Queen of the Damned and Romeo Must Die, and even a tribute makeup collection with MAC cosmetics. Aaliyah's most iconic looks even helped inspire the revival of many '90s and early-2000s fashion trends. Though we lost the R&B songstress at the tender age of 22, during her time on earth she rocked some very memorable looks.
From oversized sportswear to sexy and sophisticated looks, here are Aaliyah's most iconic style and beauty moments.
1995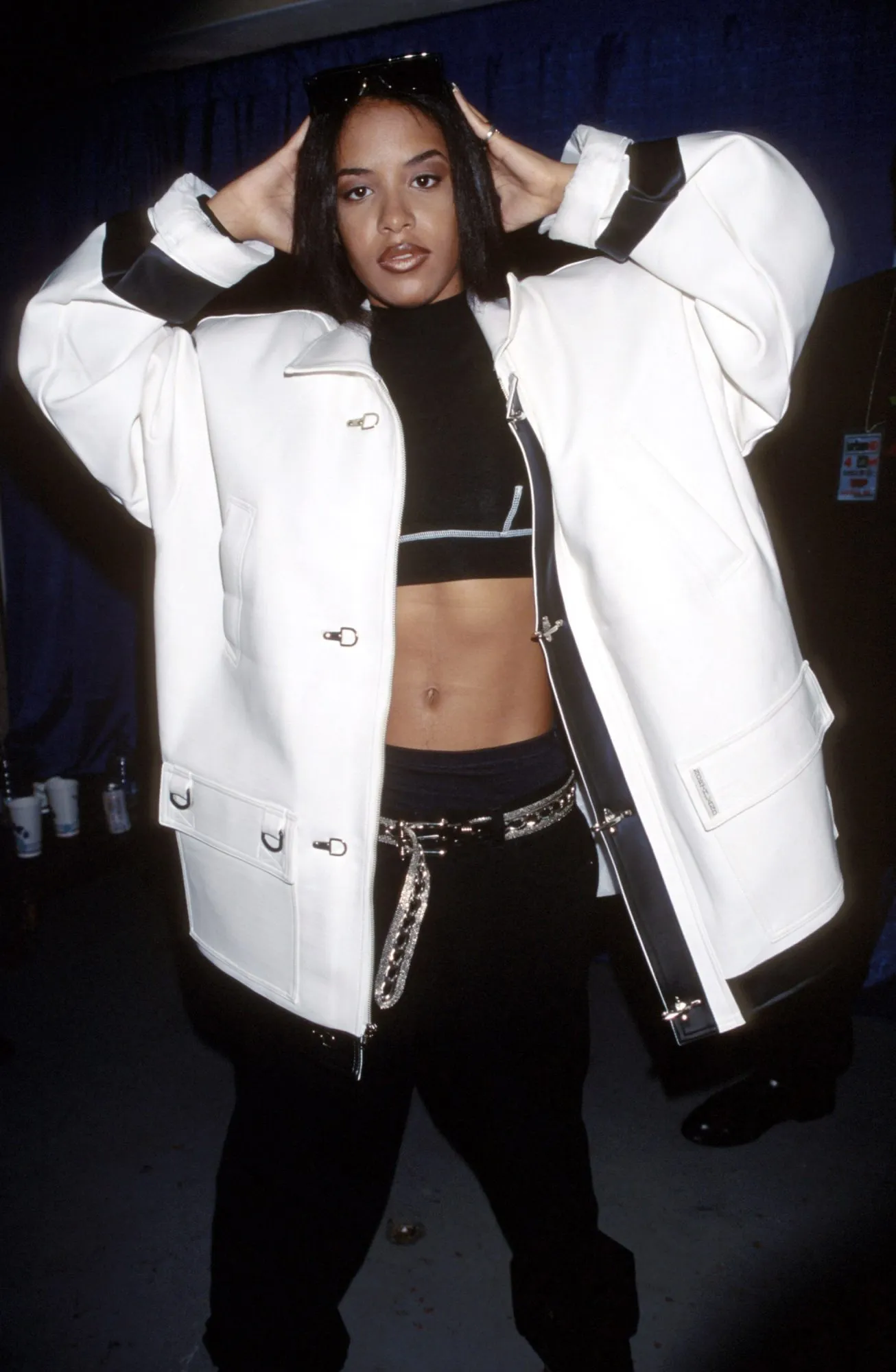 When Aaliyah first stepped onto the scene in the early '90s, we met her as a super beautiful young woman with a tomboyish edge. From her baggy jeans to oversized coats, this "Street Thing" made oversized clothes look sassy.
1996
At the 6th Annual Rock N' Jock B-Ball Jam, Aaliyah sported this novelty MTV Brick Layers jersey and shorts combo that made a major statement.
1997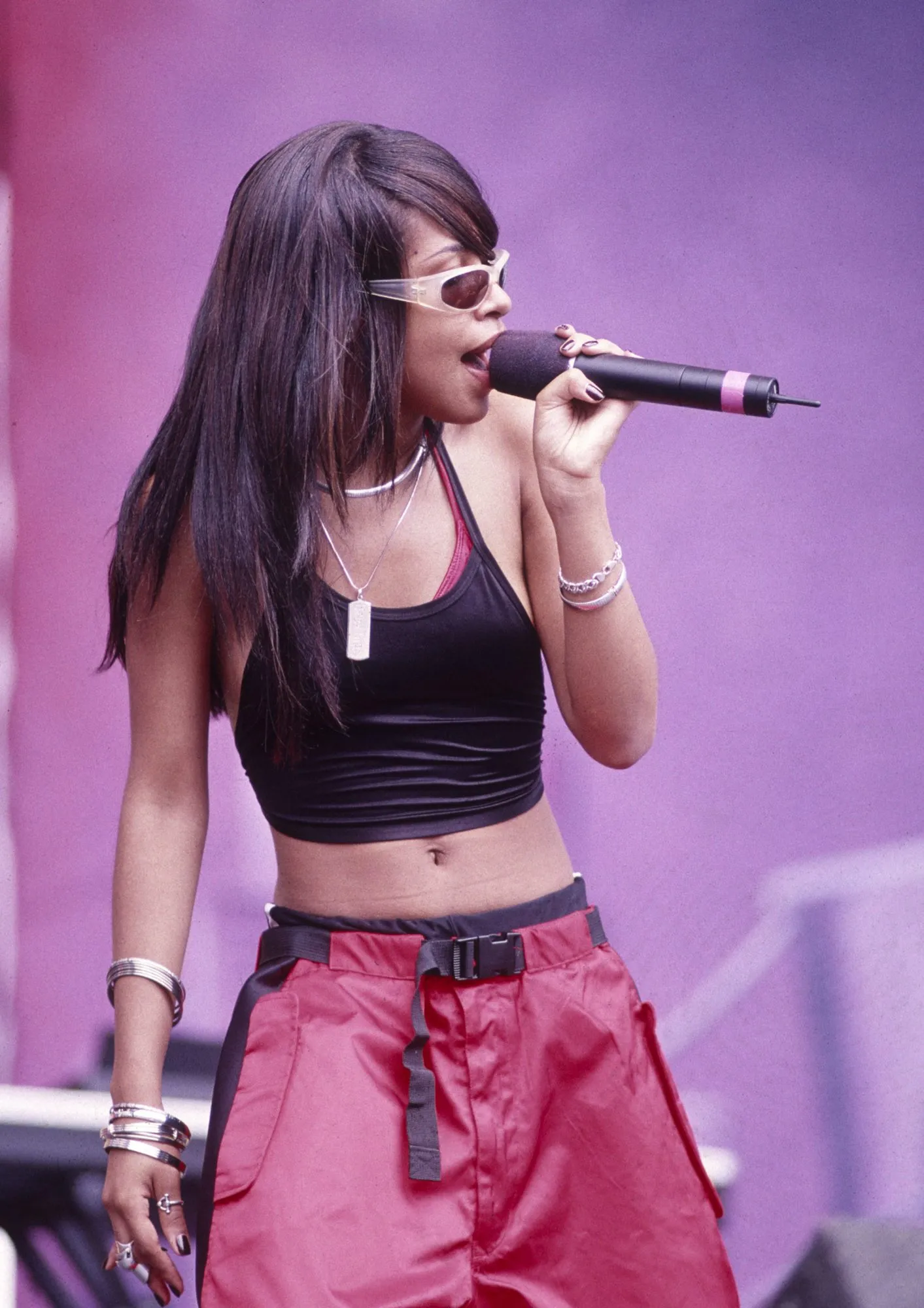 Athleisure may still be going strong, but but we have the greats, like Aaliyah, to thank for making it a thing in the first place. At the 1997 Summer Jam Concert in NYC, Aaliyah sported the ever-so-trendy double cami look, dog tag necklace, and oversized joggers equipped with a backpack strap belt.
1997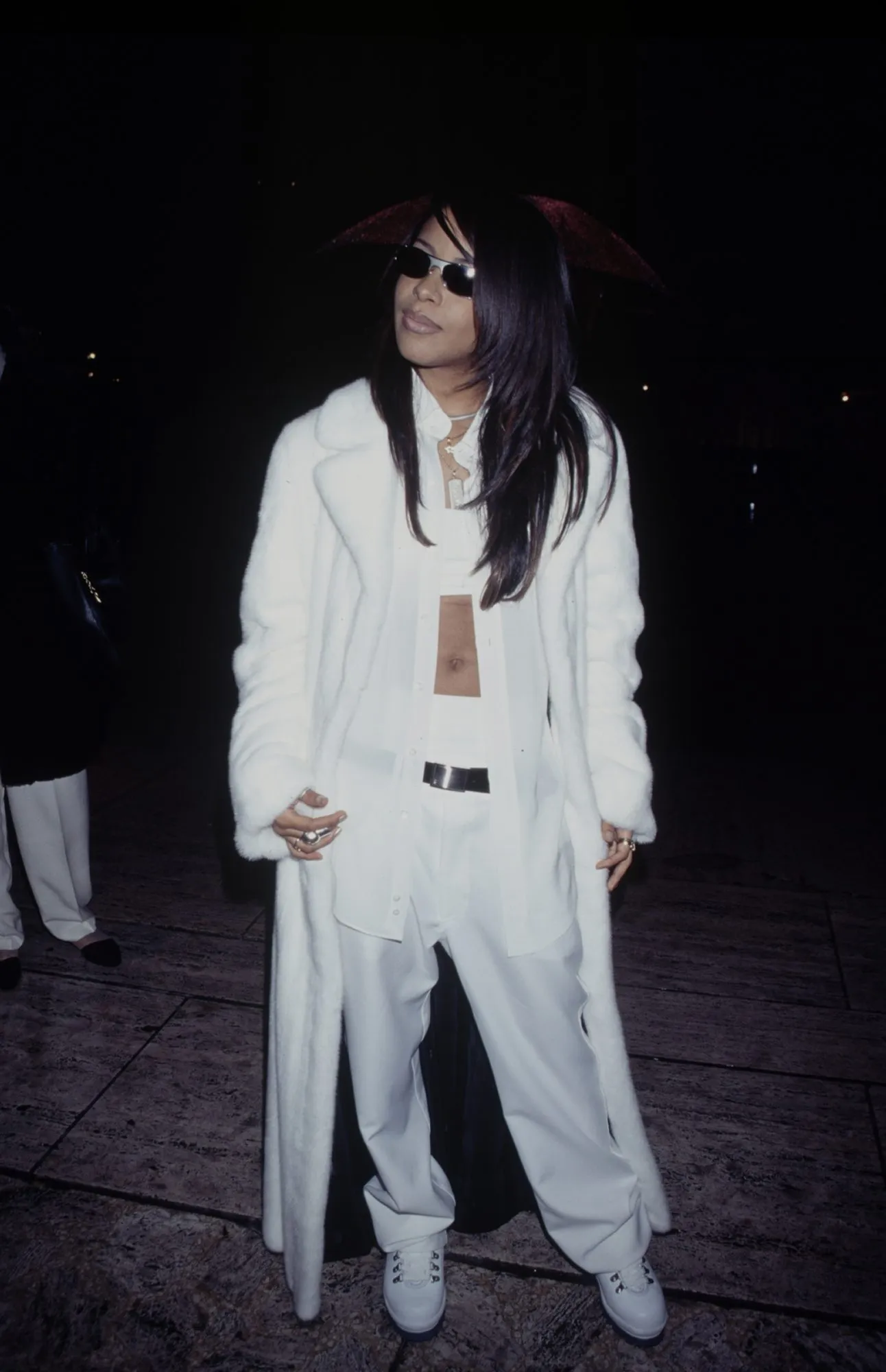 At the 1997 premiere of Anastasia in New York City, Aaliyah showed up in all white, looking like the edgy angel she was. The floor-length fur and layered chains brought this look to life.
1997
There are few people who can pull off an oversized, shiny PVC outfit, and Aaliyah was definitely one of them. This look, which she donned at a 1997 performance, was serious vinyl goals.
1997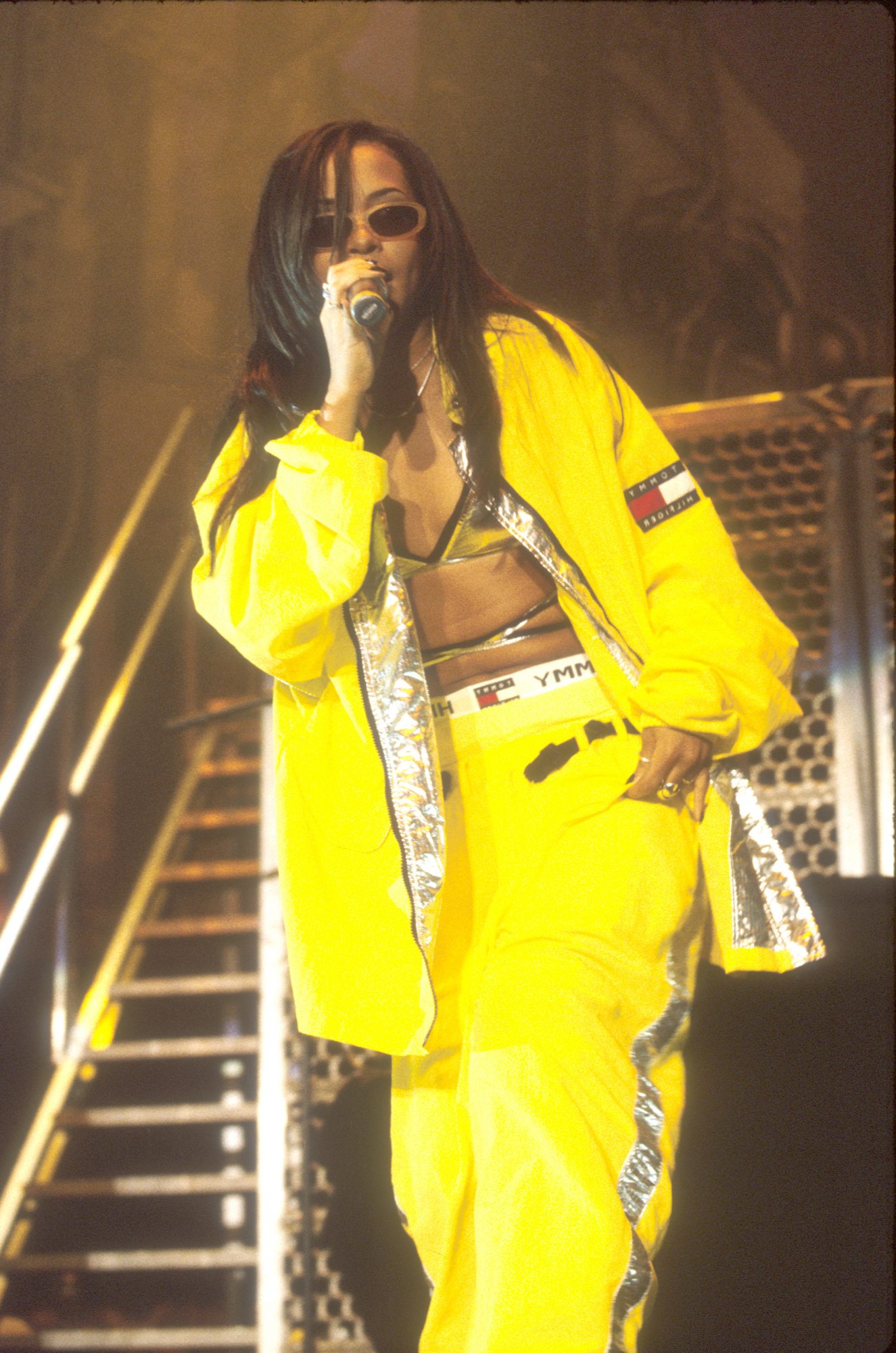 Aaliyah was one of the first artists to put designer Tommy Hilfiger on the map, especially in the urban music scene. This head-to-toe yellow outfit is one of the reasons why Tommy Hilfiger will go down in history as one of  the brands that hip-hop culture gave a stamp of approval.
1998/listheader]
With its metallic makeup and high ponytails, the video for Aaliyah's 1998 hit, "Are You That Somebody," became an iconic moment in style.
2000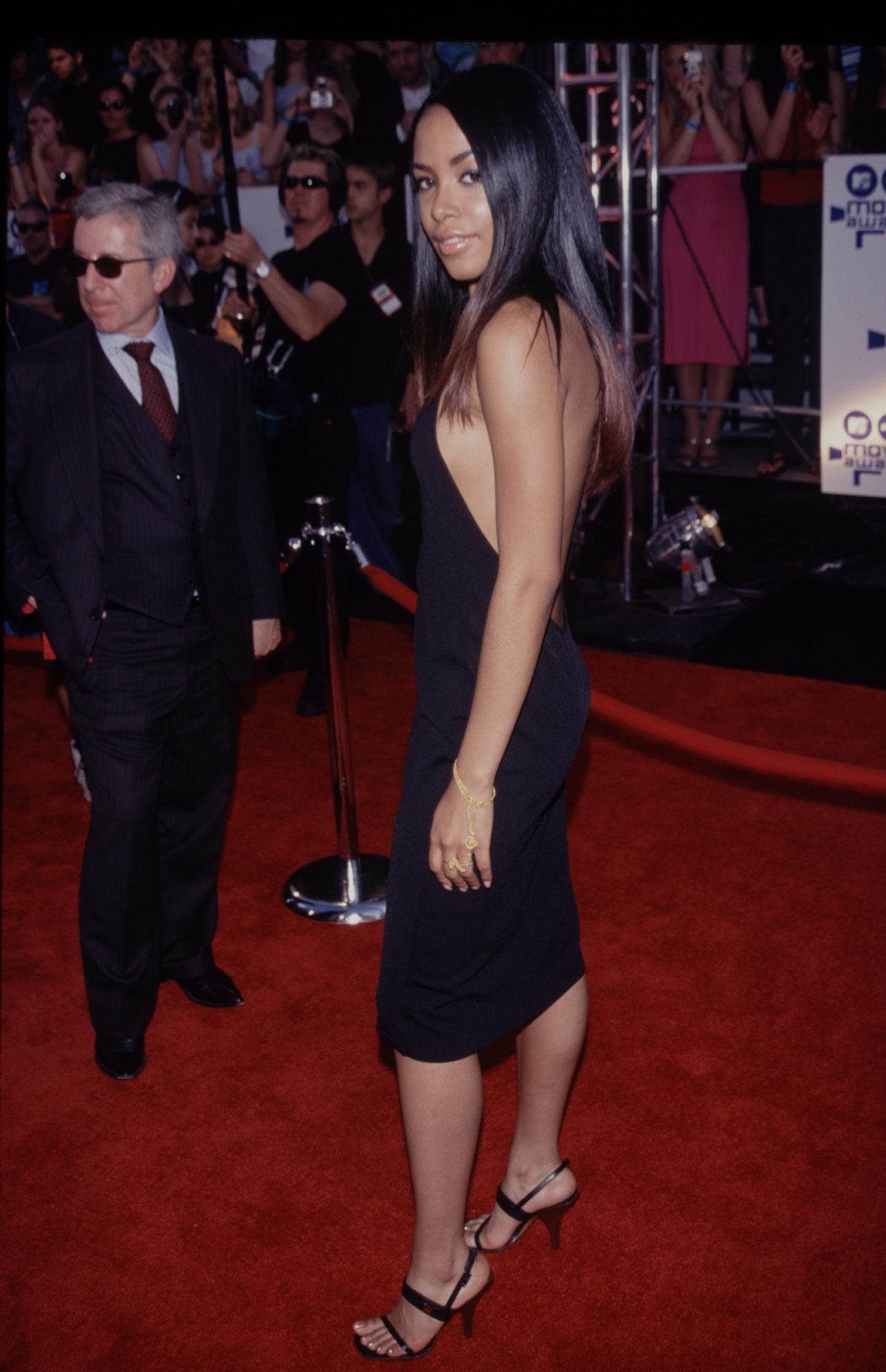 Aaliyah may have gotten spruced up in a rare dress and heels, but she still kept it simple. She wore this LBD and strappy sandal number to the 2000 MTV Movie awards.
2000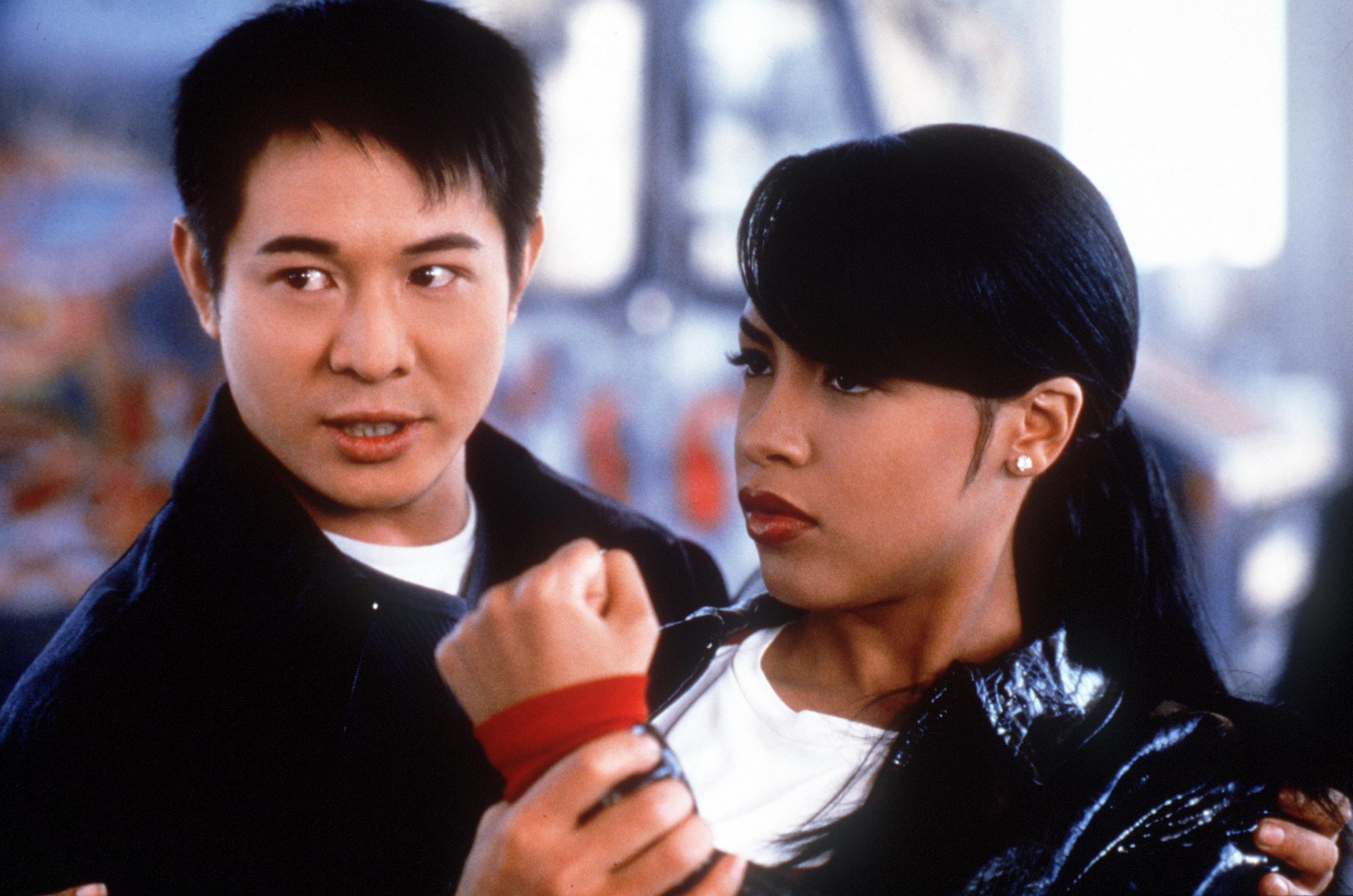 In her everyday life, Aaliyah mostly let her hair down. But in the 2000 movie Romeo Must Die, she switched things up with a ponytail and swooped bangs, revealing more of her beautiful, angelic face.
2000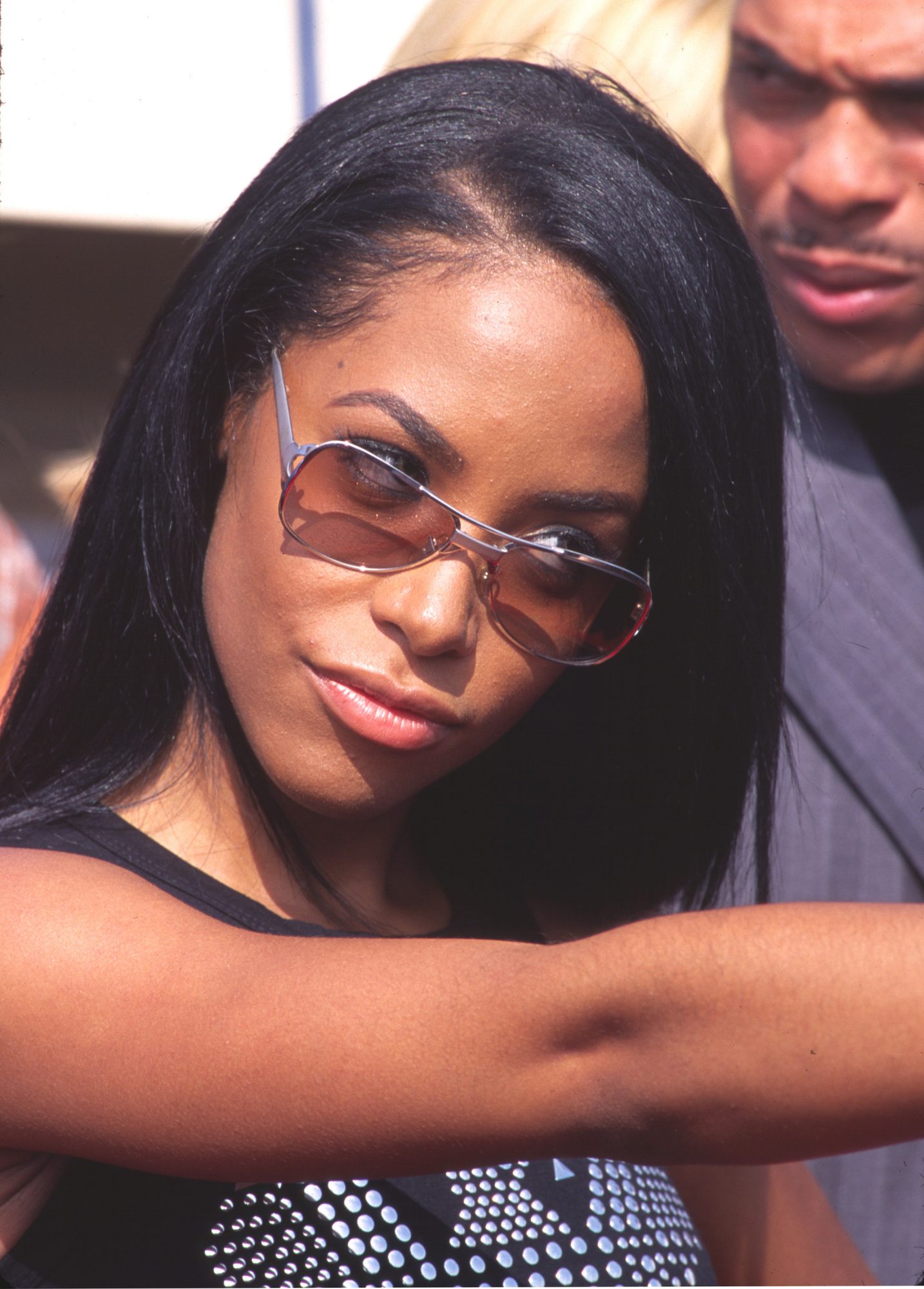 Side parts were totally Aaliyah's thing. Add a great pair of sunglasses, and it made for a dangerously cute combination.
2000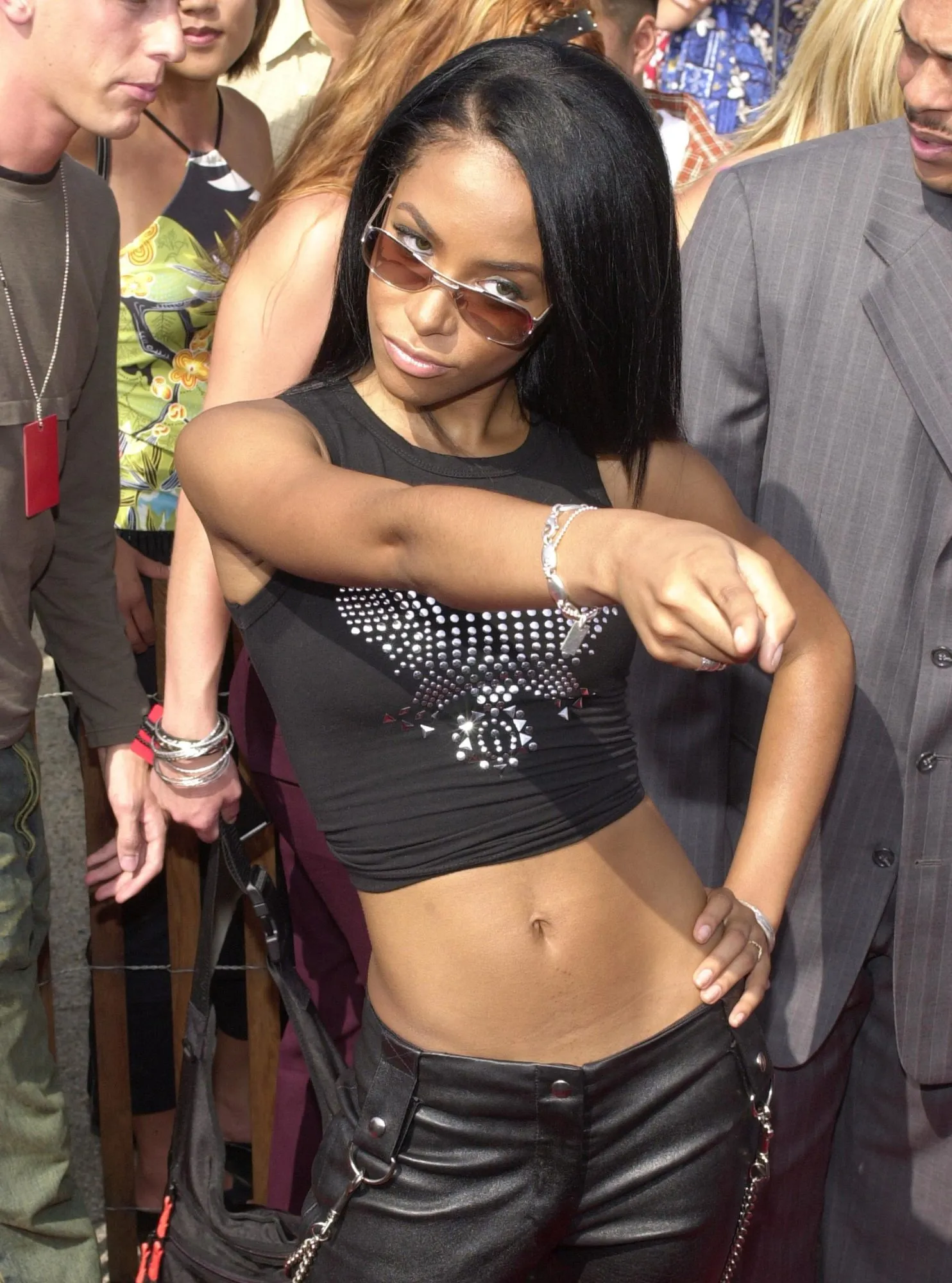 We can't talk about Aaliyah without talking about her abs—which we're still envious of in 2019. Aaliyah rock a cropped top and low-rise pants in way that only Aaliyah could.
2000
From the editorial smokey eye to the matching diamond choker and bralette, Aaliyah's look for the "Try Again" video is probably one of her most beloved and recreated.
2001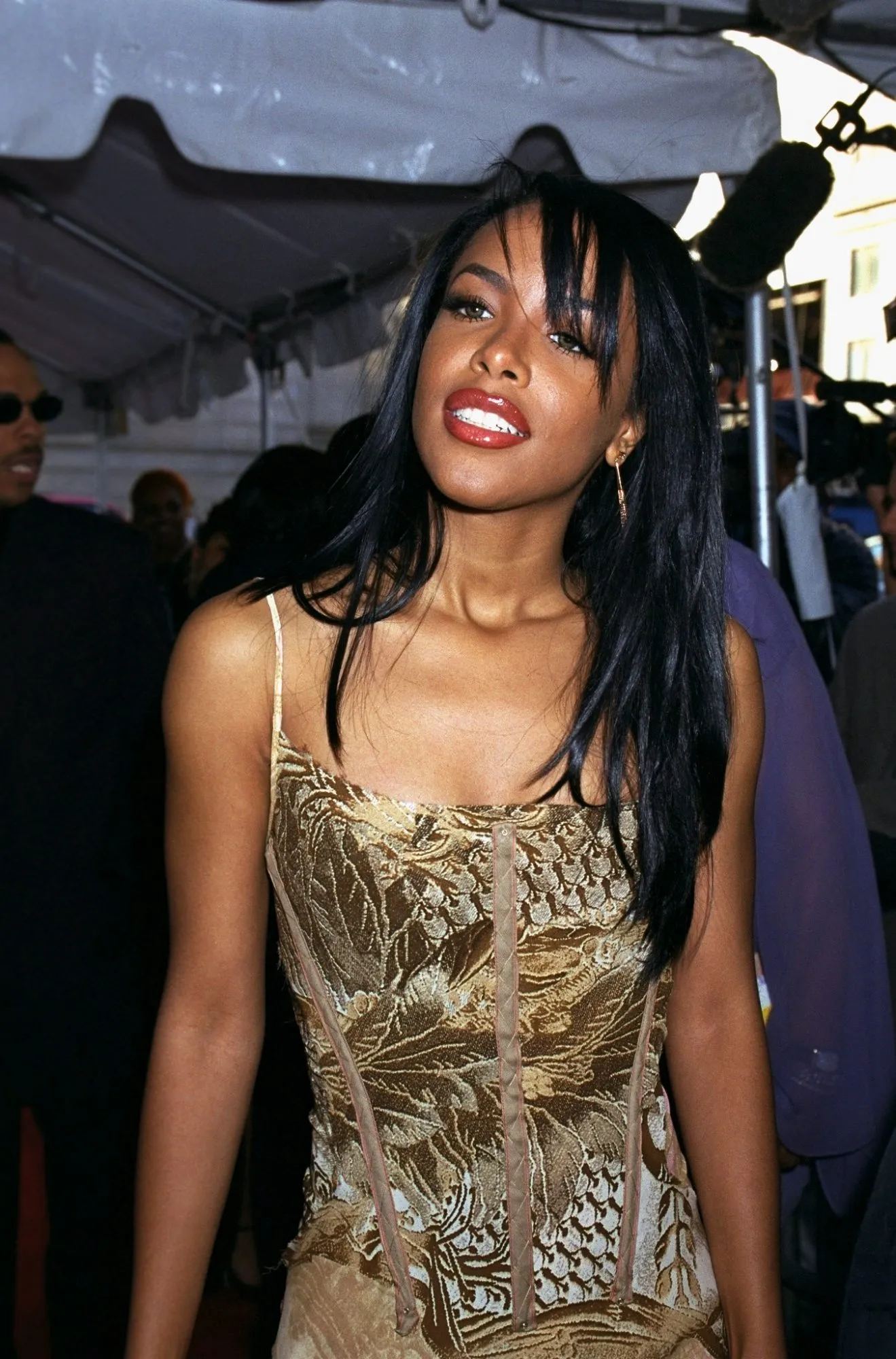 When Aaliyah strayed away from her typical nude or '90s vamp lip, a glossy lip color was her go-to. At the 2001 Essence awards, she wowed the crowd with this glossy, peachy-red lip.
2001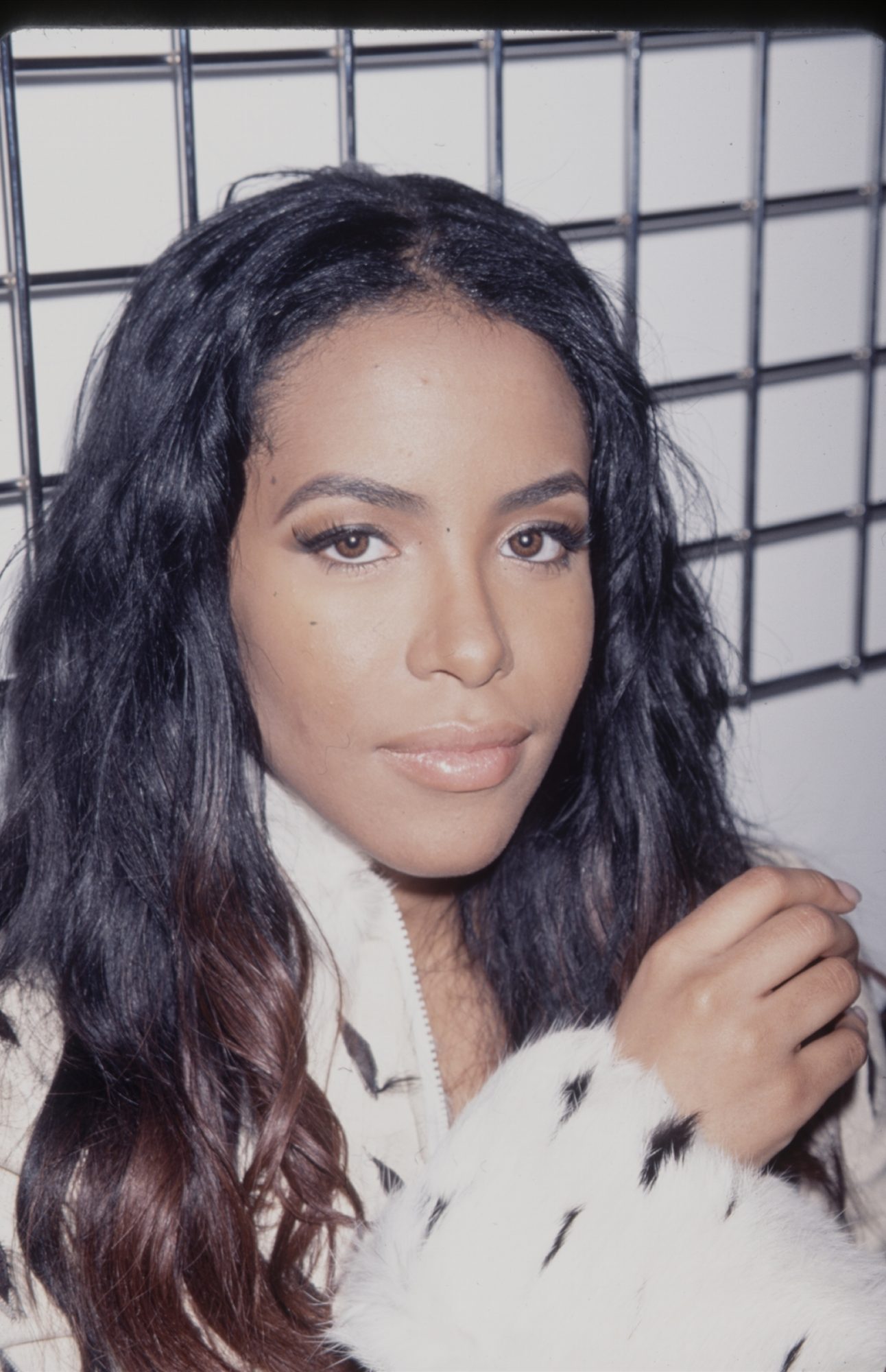 For most of her career, Aaliyah sported her hair straight and jet black, but by 2000, we saw her add subtle highlights that brought out her gorgeous brown eyes.
2001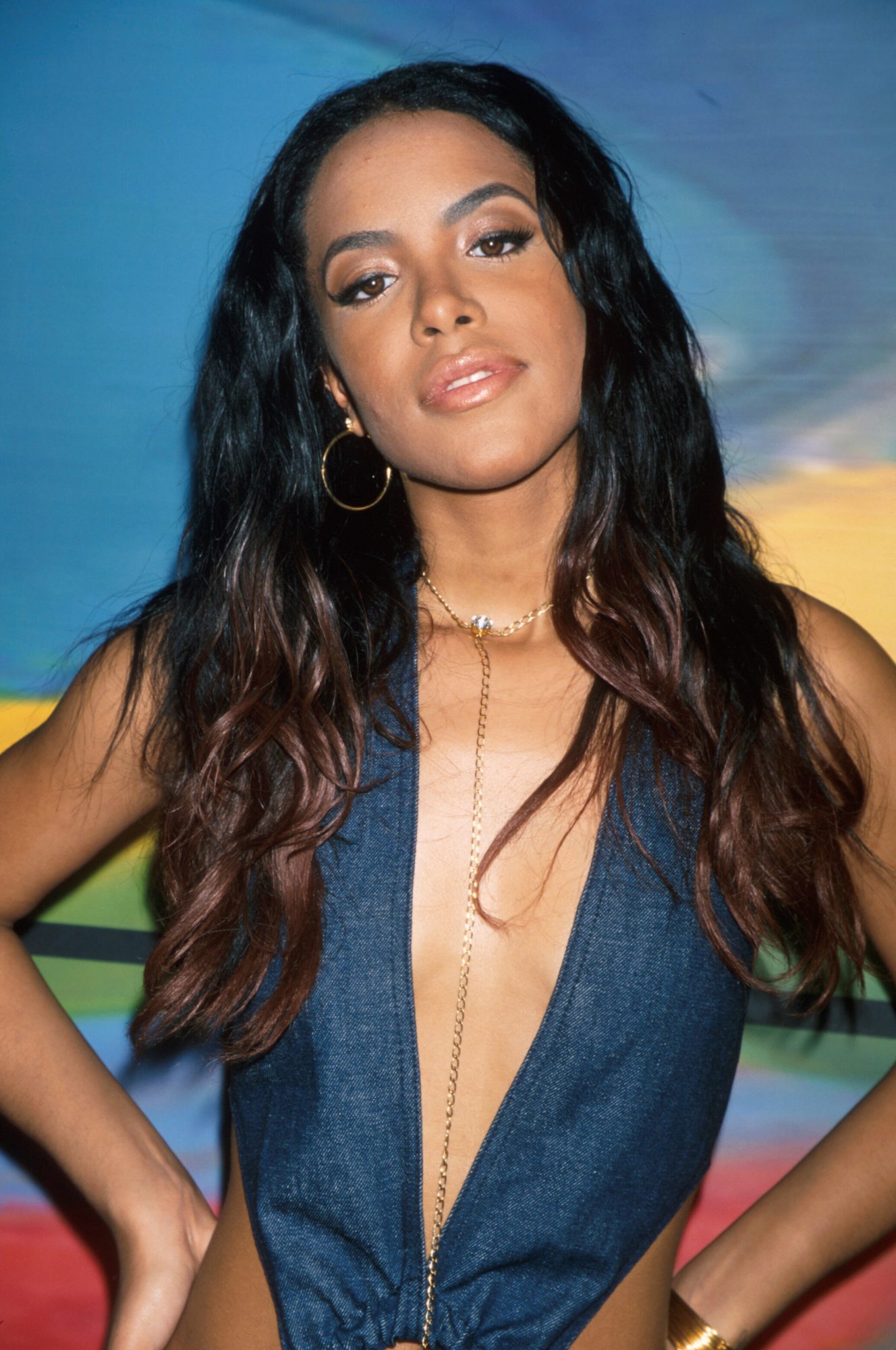 It goes without saying that Aaliyah had the effortless pretty makeup game on lock.  She showed us how just a touch of liner, lashes, and nude lips can take your look to another level.
2001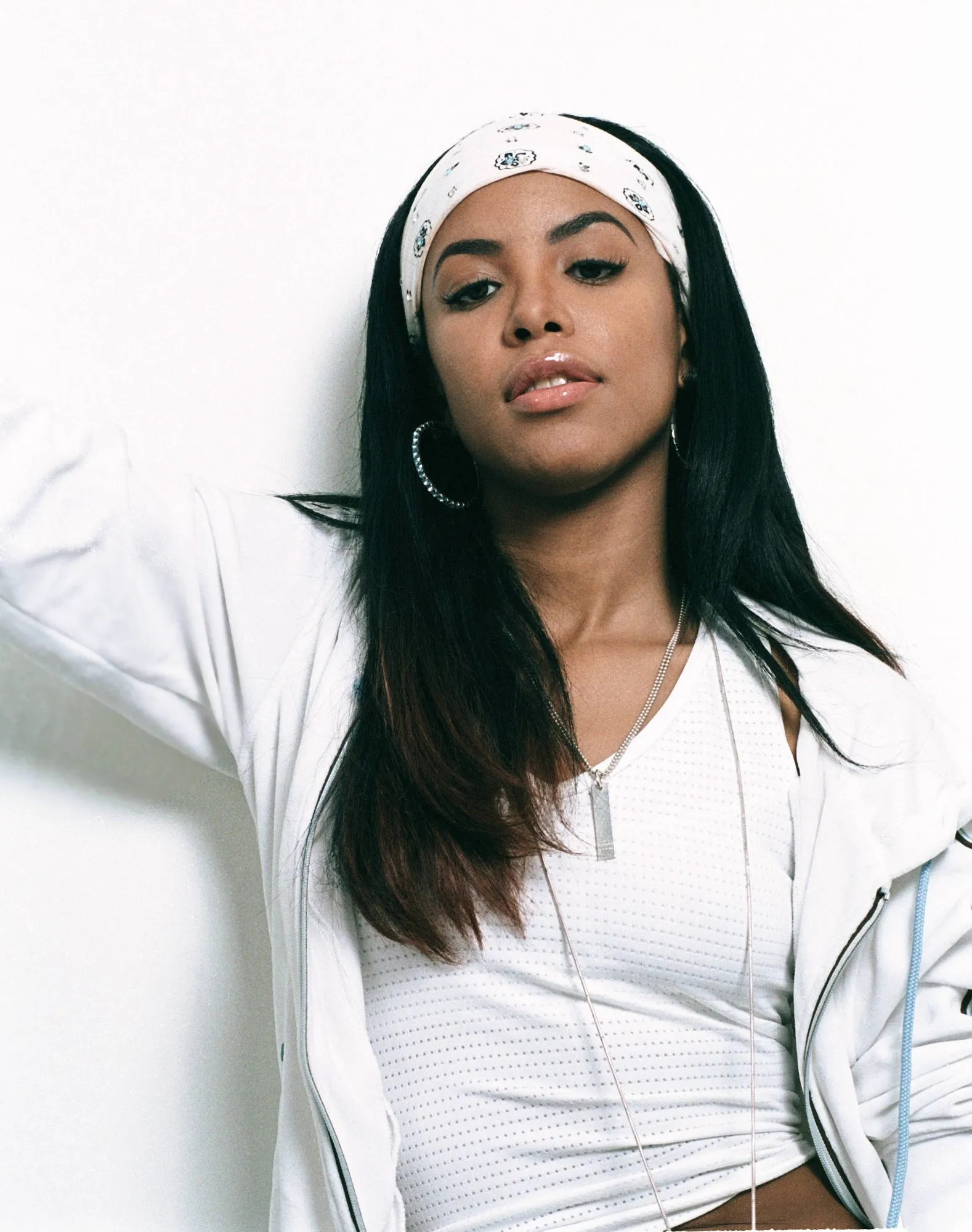 Throughout her career, Aaliyah made bandanas a total fashion statement—so much so that MAC made a special-edition one in her honor and included it in her makeup collection.
2001
Aaliyah gave us looks upon looks in the "We Need A Resolution" video, including this sultry, smokey eye and glossy red lip.
2001
In the last video shot before her untimely death, Aaliyah gave us vacation vibes with this netted top and matching hat.
Happy birthday and rest in peace, Aaliyah!