A woman wore a Chewbacca mask to give birth, so there's a new Chewbacca mom in town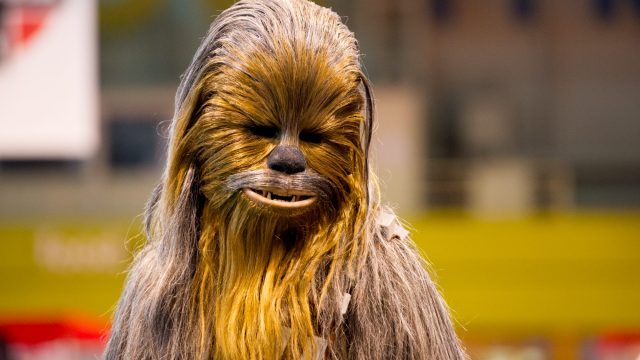 Move over world, there's a new Chewbacca mom in town! It's hard to image that anyone would want to be filmed while giving birth. It's harder to image anyone wanting to be filmed giving birth while wearing a Chewbacca mask. But Katie Stricker Curtis did just that, like a BOSS. She received a Chewbacca mask for Christmas and decided to wear it while giving birth to her son Jayden on January 2nd. She got the mask because of the original video of Chewbacca mom Candace Payne going viral with her mask on Facebook Live. In the video below, she wanted to let people know that you can be a mom and still have fun and enjoy life. That it's still okay to be a kid at heart, even if you are taking care of a child.
In a Facebook post, Katie said "Just because I'm about to be a mom doesn't mean I have to grow up! Bwahahaha never take life too seriously! Best Christmas gift ever! #havingababy #pregnancyhairgrowth." Between contractions and having to push a baby out of you, it would seem difficult to stay this positive, especially live on Facebook. It's fun to see Katie having a sense of humor while giving birth!
The video to date has over 44,000 views — she needs about a 100 million more views that if she is going to match the 164 million views of the original Chewbacca mom. We hope that this video goes super viral, so moms are reminded of the fun they can still have!