A Washington woman just paid adoption fees for all the senior cats at her local shelter, and our hearts are swelling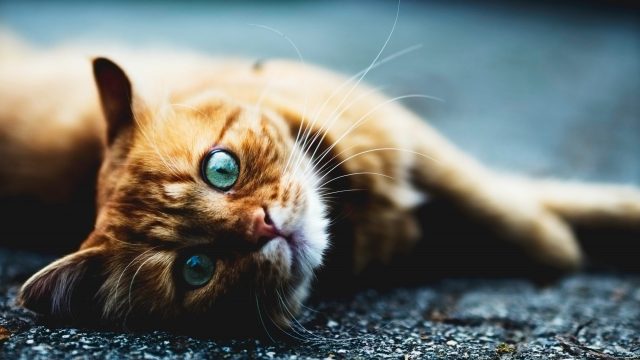 Newsflash: Senior pets make incredible companions. But unfortunately, they're often the last to go at the shelter. That's why hearing the news that one woman from the Kirkland, Washington area paid the adoption fees for every senior cat at her local animal shelter is so — well — heartwarming. Really, this woman pretty much embodied the spirit of Christmas, and made it so much easier for these adorable pets to find safe, loving homes this year.
Even sweeter, the woman didn't even give her name. That means that this action was truly based on on the kindness in her heart, and her love of cats.
In fact, the shelter in question — MEOW Cat Rescue — said that the woman did it in honor of her own beloved companimal, Saffron, who recently passed away.
That means that thanks to this woman, those looking for a cat won't have to worry about paying a cent up front if they choose one of the seniors.
Senior pets are often excellent for homes that run at a slower pace. Even better, most senior pets are already set in their personalities, so you'll know what to expect when you meet them. For cats and dogs, a majority of them are trained to eliminate in appropriate places, and might already have a few tricks up their sleeve.
Since pets are often gifted for the holidays, it's important to remember two things: One, it's quite rewarding to find a pet at the shelter, and give him or her a much-needed second chance. Two, pets are a commitment, so they probably shouldn't be gifted without the recipient's full involvement.
According to MEOW, a few of the cats are still available — including Hooligan, who pretty much has the best name ever.
If you live far away from MEOW and want to adopt a pet of your own, many shelters offer deals on older pets. Or, if you're looking for something sweet to do for the holidays and happen to love animals, perhaps you can also consider a donation of money or supplies, which are always needed.
Trust us — you'll be making a huge difference.