A trailer just dropped for the new Tom Hiddleston movie "Kong: Skull Island," and it looks insane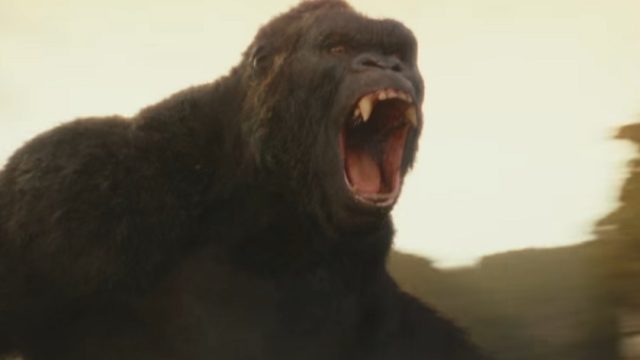 If your idea of a good movie includes "anything involving a gigantic ape," you'll probably enjoy the upcoming month of March. That's when Kong: Skull Island, the new Tom Hiddleston movie, will be released in theaters. Last night, the new trailer premiered on Jimmy Kimmel Live, and it looks pretty amazing.
In fact, Hiddleston was so excited about premiering the trailer on late night, that his surprise appearance included a King Kong costume.
Of course, Hiddleston doesn't play Kong himself — he plays Captain James Conrad. But judging by how great he looks in that suit, we wouldn't be surprised if he was ever asked to be a stand-in for his CGI co-star.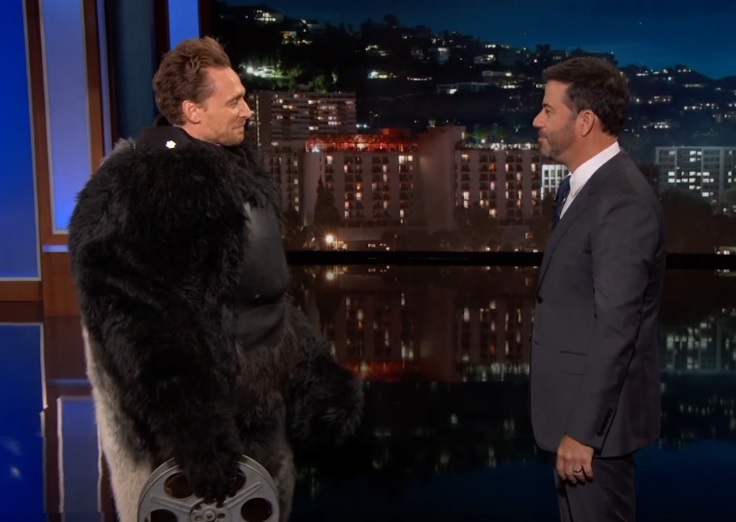 The movie also features the incredible talents of Samuel L. Jackson, John Goodman, and Brie Larson. Check out the trailer, and block off the second weekend of March 2017 immediately — you're going to want to see this one early.
https://www.youtube.com/watch?v=h9y6oPka3us?feature=oembed
Not only does Kong himself look great (and a little terrifying!) but the cinematography looks visually fantastic. According to Deadline, the film was primarily shot in three scenic locations — Australia's Gold Coast, Oahu, and Vietnam. The site also mentioned that certain parts of Vietnam were filmed for the very first time thanks to this film, which is pretty historic.
This is definitely something that'll look so amazing in both 3D and IMAX. We totally can't wait to check it out!