A Sesame Street "Real Housewives" parody is the show we didn't know we needed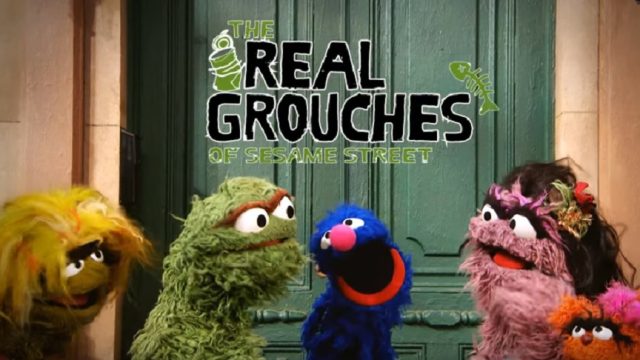 A certain group of reality stars should be flattered by this hilarious kid-friendly form of imitation. As Romper reports, there's a Sesame Street Real Housewives parody that should definitely be the next thing you watch. That is, if you and your kiddos haven't already seen and learned a few lessons from it.
If it isn't obvious by now, our favorite childhood show is slaying its 47th season. We recently made the acquaintance of an autistic muppet named Julia, who is a most necessary addition to the show. And Sia gave us a new Sesame Street song that kinda makes us want to throw on our most fabulous, face-shielding wigs and dance around.
Speaking of feeling fab, this parody is a definite #mood, one that shows us why even the most grouchy behavior can be used as a wonderful teaching moment.
We'll just let this intro to the Real Grouches of Sesame Street speak for itself:
https://www.youtube.com/watch?v=-osoFGwxAig?feature=oembed
Upon first hearing the odd combo, we thought, how does one go about explaining the origin of this idea to kids? Well, we're no experts, but we're guessing you probably just… don't.
Thanks to characters like Oscar, the grouch of all grouches, Grundgetta, a self-proclaimed "mystery wrapped in trash," the twang-sporting Diva Garbagedump and Grover, "the cute one," kids have plenty of innocent "drama" to wrap their little brains around.
And in the spirit of your typical Real Housewives reunion (Bravo fans know what we're talkin' about), the parody comes in three parts that really drive home the importance of being fair and learning to work well with others, which is extremely difficult when you really want the audience to see you perform a hit like "Money Can't Buy You Trash."
https://www.youtube.com/watch?v=5YqvMynX6MA?feature=oembed
The group even sits down at the FUR Lounge to show everyone the appropriate way to handle a feud over the last piece of stinky cheese.
https://www.youtube.com/watch?v=8Z_yzlNisK8?feature=oembed
Ah-mazing! We can't wait to see what drama-filled lesson these moody muppets teach us next.