A mom was rescued after hiking 26 miles in the snow to save her family, and it was truly a holiday miracle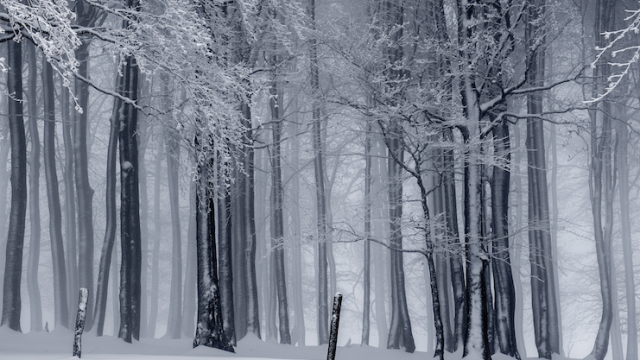 In news that is truly miraculous, a mom was rescued after hiking through the snow for over 24 hours. Karen Klein, her husband Eric, and her son Isaac got stuck in their car in the woods of northern Arizona while trying to reach the northern rim of the Grand Canyon. They apparently ran into trouble when Google maps tried to have them take a route that was impassible because of the snow.
We cannot believe how scary this must have been for the Klein family and we are so glad that they are all okay!
Karen is a triathelete and a marathon runner, so when the family's car got stuck she and her husband decided that she would be the person who would be best able to go and get help. So she set out in only a parka, a knit cap, and hiking boots through the snow to run and get help.
We seriously cannot believe how much bravery that must have taken!
Karen was apparently hiking from Thursday afternoon to Friday afternoon, and didn't stop so she could keep her blood pumping and her body warm. While she was out her husband and her son also decided to try for help, and were able to get a cell phone signal by hiking to higher ground. While they were able to get rescued quickly after making the call, they had no idea where Karen was.
They soon had multiple law enforcement agencies across states doing an air search for Karen. They were able to track her through the woods, and eventually found her in an off-season cabin in the forest 30 miles away from the nearest highway entrances.
Although Karen's ordeal was intense, she was apparently one of the few people who could have made it. According to Jim Driscoll, chief deputy for Coconino County in Arizona, it was her level of fitness that saved her, and anyone else wouldn't have been able to survive those conditions.
We are so happy that the Klein family is reunited and safe! This sounds like such a scary ordeal and we're so glad that everyone was able to come together and help get everyone home safe! That is seriously the greatest holiday gift of all!