A million women are marching in D.C. on inauguration weekend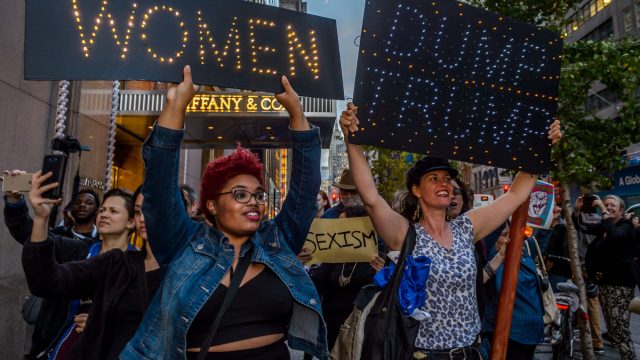 Now, more than ever, we need to take a stand and voice our displeasure at the political climate in the United States. Women aren't taking the presidential election results sitting down and to show their displeasure with the president-elect, on inauguration day, one million women are planning a march in Washington D.C. It shouldn't be a surprise to anyone that some women are upset at the election results and organizing. Trump's disparaging comments about women during the campaign were hard to swallow, along with the allegations of sexual assault against him. It's for this reason that many women are planning on not taking Trump's misogyny lightly, even if he is the president-elect.
Women (and men) have been organizing by state to make their presence known in January. Bob Bland, the creator of the original Facebook event page for the million women march said
 "We need to be working together in a coherent, supportive way over the next four years, to activate more women into leadership positions, to be more politically active. We cannot allow ourselves to give up, put our heads down and not hold this administration accountable for any violation of human rights or women's rights.
The march will be at the Lincoln memorial, with 55,000 planning to attend so far. As inauguration day gets closer and people become more organized the number is sure to grow significantly.